Bridge Clothing Line: Bridging School and Style
Woodbridge High kick-starts a clothing company for all students to enjoy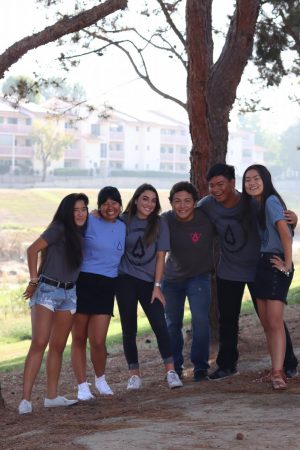 Attentively glued to their screens with illustrating programs at work, precisely grasping at the finest of details, graphic students yield an offbeat clothing line exuding the fresh and contemporary energy of Woodbridge High, displaying tasteful renderings of their creative endeavors to rep onto the fronts of t-shirts and the pride of the art department.
Following their debut at the 2017-2018 Fine Arts Day, Bridge Clothing Company, in collaboration with the Woodbridge High visual arts department, continues to distribute original apparel representing the visionaries of student artists.
Bridge Clothing proves to be a great display of sheer dedication and self expression, a facet of Woodbridge High that the team hopes to communicate through their clothing for the Woodbridge community to enjoy.
"It's not just a t-shirt you would buy at the store, it's something that our students really thought of, in account of every little detail in designing it and the concept. It's not even Irvine specific, it's Woodbridge specific," visual arts instructor and Bridge Clothing Co. coordinator Matthew Takeno said. "It's supposed to be on trend with what students are wearing, with the colors, and designs and everything about it is supposed to be reflective of this school and this community."
Takeno, also a former designer at RipCurl, stated that the idea of a clothing line would be a good experience, reflecting the professional work and creative demands of an apparel business.
"I wanted to bring all the stuff that we did [at RipCurl] to our students," Takeno said. "I thought it would be something [students] would be interested in, so it just felt like a good fit."
As with any visual project, creativity alone does not yield a final product. Continually drawing inspiration from their student body for Bridge Clothing Co., the team has captured the essence of a legitimate production company.
"To put it simply, everyone starts with their own design and we choose the best one out of all of them," senior and designer Sebastian Estrada said. "Mr. Takeno does the screening himself and we take it upstairs to print on [the apparel] and repeat."
Throughout the past year, Bridge Clothing Co. has greatly matured from a professional standpoint. The staff works hard to create new, superior concepts for their clothing. The exposure to businesses has served as a challenge for the new company.
"I'm learning a lot in a way. When it's something of your own you really want it to look the best and be the best that it can. Last year, we rolled with it and created a system," senior, marketer and designer Oriya Siso said. "At first, when you're printing the shirt, it can be kind of messy, but then we slowly started learning how to really do it."
Despite the challenges and lapses of uncertainty that has come their way, their continual learning experiences have bolstered the company's growth, financially, creatively and collaboratively. A development that has only made the company stronger.  
"It can be difficult trying to figure a cool idea that's really innovative but also something people can actually wear themselves, creating something that not only you would want to wear, but making something that a lot more people would want," Siso said. "It's always been a clothing line for the students by the students."
About the Contributor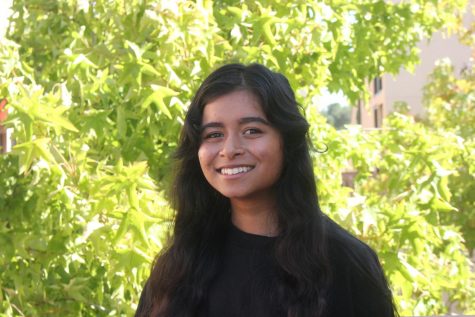 Anisha Samanta, In-Depth Editor
Hey Warriors! My name's Anisha and I'm happy to be your In-Depth Editor for this year. This is my third and final year of journalism before I graduate,...