Choir "Busts a Move" to Support Local Charity
Choir delivers a blast from the past in a charitable 80s-themed "Songs and Stories" performance
As lines flowed into the Woodbridge High box office on Oct. 10, canned foods, rather than cash, were exchanged for entrance into the opening night of choir's annual three-day "Songs and Stories" concert. Taking the audience on a nostalgic journey through memorable 80s hit songs, the concert provided an opportunity for those in attendance to support the philanthropic organization, Operation Warm Wishes (OWW), all while enjoying choir's spirited performance.
The flashback 80s theme was initially selected as a spin-off of prior years, introducing a new genre of music.
"I think [the 80s] is a popular decade of music and I thought it would be different from what we usually do and would maybe draw in people who wouldn't normally go to a concert," vocal director Rob Blaney said.
With the 80s in mind, students performed 26 vivacious songs, incorporating classic moves and outfits from the decade. Neon scrunchies, robotic movements and vintage denim filled the stage. From ABBA's powerful and slow-paced hit, "The Winner Takes it All," to the upbeat, boppy beats in Young MC's "Bust a Move," the performance took both young and old audience members on a trip down memory lane.
"A lot of the audience could connect with [the music]," senior Julia Stevens said. "There were parents who were teenagers in the 80s and grew up with that music, and a lot of people enjoy 80s music."
While the music may have been lighthearted, the night's performance was in support of those in serious situations. With a zeal to feed, clothe and provide services for homeless and struggling Orange County residents, founder TyRon Jackson created Operation Warm Wishes based on his personal experiences with homelessness.
Jackson, who connected with Blaney when his family volunteered with OWW, collected two units of canned food in exchange for entry into the concert, directly supporting a new OWW food pantry.
"We just opened our first food pantry just a couple weeks ago, and [Blaney] wanted to help us fill our food pantry because we're filling pantries daily. [There are] students you wouldn't even know who are going to bed hungry at our school [who] may need food, so we help make that difference," Jackson said.
The collected food provides Orange County residents with an escape from poverty and hope for a better future.
"When there's food at home, and they can count on someone to feed them, it makes a big difference. This is going to make a great impact and feed many people," Jackson said.
Collectively, the 2018 Songs and Stories concert provided an opportunity for the community to unite through unforgettable music and goodwill. Kickstarting choir performances for the year, members of the "Songs and Stories" concerts introduced the school year with a charitable bang.
About the Contributors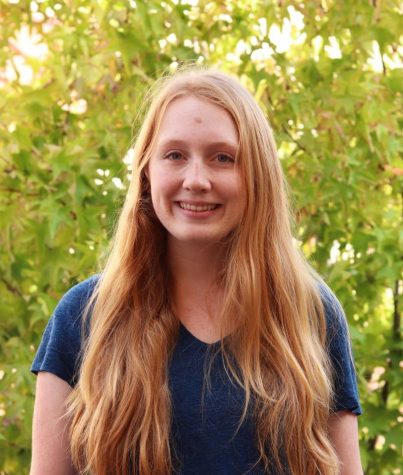 Claire Josey, Co-Editor-in-Chief
Welcome to the Golden Arrow website! I joined our publication three years ago and have enjoyed my time as a staff writer and Opinion Editor. As a student...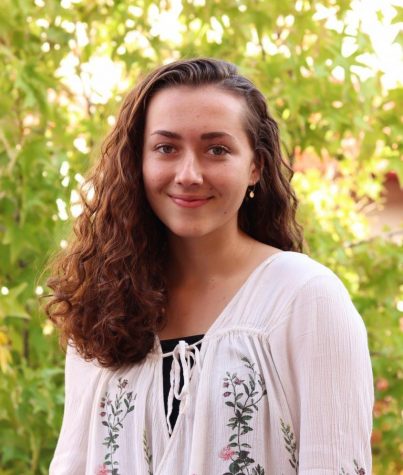 Kirra Lunow, Co-Editor-in-Chief
Welcome reader! Three years ago, I joined the Golden Arrow and entered an inviting community, opening myself up to the world of culture conglomerated within...