Head to Head: Student Participation in Politics
Students should care about representation in legislation
Sarra Hassen
When you take a look around the halls of Woodbridge High, you see students of different races, religions and backgrounds, all with their own individual thoughts, beliefs and opinions.
People who are interested in expressing their political views form clubs to share their views with other students or don political attire. Clearly, political involvement is not new to Woodbridge High students. Politics influence students because representation in government allows for students that share those backgrounds to feel empowered and speak up on laws they feel impacted by based on what these politicians represent and the values they embody.
Recently, newly elected Congressmen and women have diversified political offices. Politicians newly taking office include the first Muslim women Ilhan Omar and Rashida Tlaib, the first Native American women Sharice Davids and Deb Haaland and the first gay governor of Colorado Jared Polis. Students that identify with them are now able to form potential role models with more representation and voices being heard. I personally am a Muslim girl, so I feel that these new leaders provide needed representation for teenagers from diverse backgrounds, letting us know that we matter and will not be forgotten in political decisions.
According to a study done by The Associated Press-NORC Center for Public Affairs Research, 62 percent of teens say that America is much or moderately stronger because of its diversity. In fact, only 10 percent say that the U.S. is weakened by diversity. The vast majority of teenagers, including myself, acknowledge the importance of embracing the different backgrounds, and contribute these personal experiences and open-mindedness to politics. The ability to look at the problems our country faces through many different perspectives is an important trait for politicians to have in order to benefit the diversity of America as a whole, which includes students and young people, not only adults.
In a changing world where politics are becoming more controversial, students are only becoming louder with the assistance of various social media platforms like Instagram and Twitter. So many accounts are dedicated to spreading awareness on humanitarian issues happening in our country so they can be addressed by politicians that symbolize our needs and prioritize matters that we care about.
The stereotype of the blasé teenager needs to go now.
Don't be deceived by the political popularity contest politicians play
Kylie James
Recent elections and heated debates have created an enigma among students including myself regarding the influence of politics on our lives. While many changes are occurring in politics, we do not feel that our voices are being heard, leading us to become apathetic or uninterested in politics.
Students are deterred by the animosity towards our generation and the stereotype that we are incapable children who could never understand politics. Rather than accepting that as fact, we must first educate teens in order to understand what changes need to be made and how they can enact it.
The spread of politics has taken over social media and the internet in such a way that teens have become blind to the excessive use of propaganda in everyday life. Teens do not understand the importance of being informed because they have no reason to believe their one vote could change anything about the world around them.
A huge dose of reality needs to be given to society: If you want us to care, give us something to care about. Shameless negative campaigning by insecure politicians overtakes any real sense of genuine politics that we are voting for. Instead, they primarily focus on obtaining votes by any means necessary rather than attempting to encourage us to understand their platform. Because of this, we are uninformed about their platforms and only remain the gossip-filled society we are accustomed to.
The goal of a politician should be to inform voters to help them enact change in society. However, engaging in slander and misrepresentation can cause politicians to lose sight of this goal. Rather than focusing on the goals they want to achieve, today's politicians have to redirect their energy towards damage control, making too many politicians inadequate role models for teenagers.
Overall, we should not be blamed for not being influenced by politicians, and should instead be celebrated for having the integrity to know when we deserve better. Because when the right candidate with the right candidate with the right platform arises, the teens of today would gladly engage in politics and participate in the time-honored tradition of voting.
About the Contributor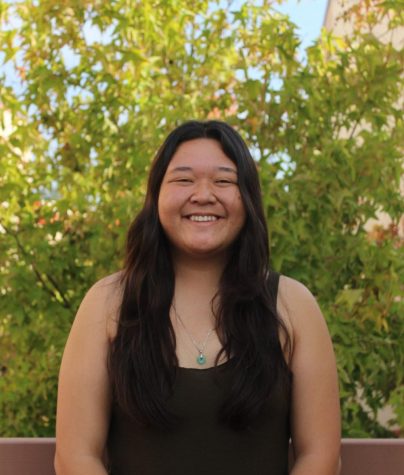 Kylie James, Features Editor
Hi Warriors! I've been apart of the Golden Arrow for two years now and I'm so excited to be one of your Features Editors this year! I am also the Vice...