Exploring Law Enforcement Through Irvine Police Explorers
Students learn leadership and law enforcement skills through the Irvine Police Explorers story
The Irvine Police Explorers program offers an opportunity for student ranging from ages 14 to 18 to experience what Irvine police officers go through in the academy and in everyday life. Seniors Dylan Dyer, Jake Dyer, and Kassia Plotnik have taken the opportunity to participate in this interactive course.
The program involves a five day long training camp, where participants learn about discipline, personal fitness and leadership through strenuous exercises. Participants push their limits to the brink, where they learn how to truly manage stress and organization while juggling the precarious balance of sleep deprivation and physical strain. This program simultaneously teaches its members the how to become an officer as well as a leader.
¨The program helped me gain many life skills that I wouldn't have gotten without [my adviser's] help," Dylan Dyer said.
Advisers in the program, who are also officers in the field, help guide students through the rigors of the course, giving them encouragement as well as respect. The advisers similarly attended an academy that consists of similar exercises found in the Explorer Program, but extended over the course of six months with more exhaustive learning and training.
Working effectively together, officers and students learn the aspects of self-control and management, all while serving the community. In addition to learning a variety of useful skills, students learn more about themselves and how to deal with new environments.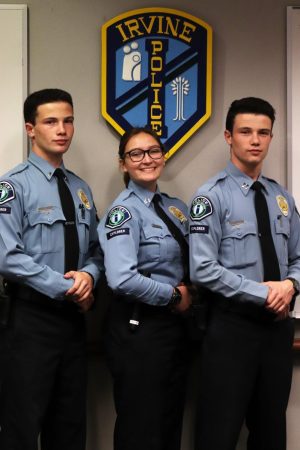 "It was life changing," Plotnik said. "The whole reason I wanted to go into it was to see if I did like law enforcement and I ended up falling in love with it."
The course offers personal growth and enrichment that affects students in their academic, personal and soon-to-be professional life. Working in training simulations provides further development of planning and organizational skills that transcend beyond the program.
Such simulations include active shooter search, working with mentally unstable individuals and dealing with drivers at traffic stops. From such a wide range of training, students retain information with constant testing and preparation for the next event that requires the students to prepared.
"Organization and leadership… you really have to be organized and on top of it all, especially if you're a leader," program captain Jake Dyer said.
Offering a wide range of opportunities, the Irvine Police Department Explorers program helps students learn life skills and plan for their future, all while serving the local community.
About the Contributors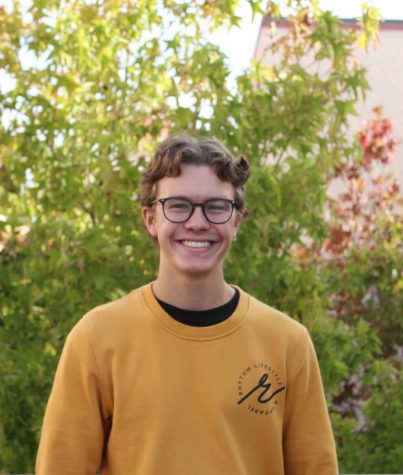 Timothy Swanson, Photographer
Hello there! I'm Timothy Swanson, and I am one of the Golden Arrow's photographers this year. I'm a junior, and this is my first time taking journalism....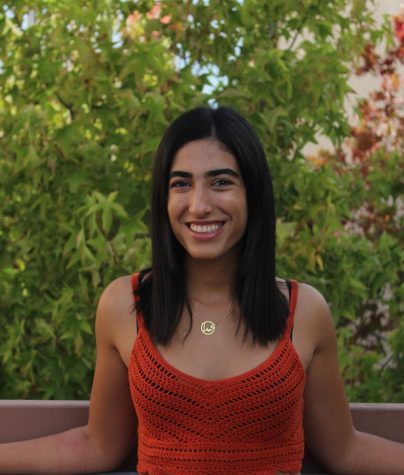 Bahar Khezri, Visual Director
Hey everyone! Last year I was a photographer for the Golden Arrow and I had a blast taking pictures for our magazine. As a visual director this year, I...