Drinks that Warm Up Winter
Indulge in these delicious, warm drinks during the chilly winter season
Portola Coffee Roasters
2493 Park Ave
Tustin, CA  92782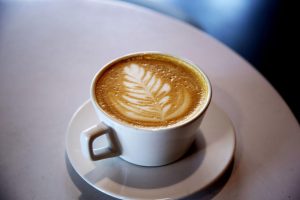 Vanilla Espresso (5 out of 5)
Located at the entrance of the Union Market in the District, Portola Coffee Roasters sets high standards with the high quality beans they use to brew their fragrant cups of coffee delivered into the hands of their customers. The Vanilla Espresso is the perfect drink for people fond of sweeter drinks, as the sugar counteracts the bitterness of the coffee, but not to the point where it is overpowering. The thin, delicate layer of milk drawn atop of the mocha-colored coffee provides the perfect finishing touch, as it not only compliments the flavor of the coffee, but also enhances the overall aesthetic of the drink. The subtle flavor of the vanilla is one with the coffee, harmonizing with taste buds in every sip.                                                                                                            
HNTea
14001 Newport Ave #E
Tustin, CA 92780
Mountain Rock Tea Latte (4 out of 5)
In contrast to the nearby street traffic, the calm ambience of HNTea provides the perfect spot to enjoy refreshing tea drinks while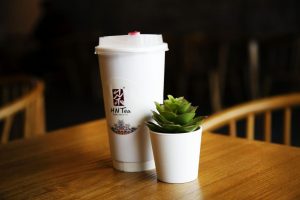 catching up with friends. HNTea operates with the motto of "healthy and natural" boba drinks, which is reflected through their use of real tea leaves, as well as whole milk in their drinks. The Mountain Rock Tea Latte, one of the recommended drinks on themenu, abides by their natural promise. The store owner decided to name the drink this drink a latte in order to highlight the creamy whole milk supplemented in their drinks–unlike most boba stores, powdered milk is not found here.The prominent flavor of the black tea is very notable and with the recommended 75% sugar level, the sweetness is not overwhelming and leaves a warm, calming feeling. The presentation of the drink itself is less appealing, as it was delivered in a disposable cup, but the secure cap prevents the drink from cooling down as fast.
Kean Coffee
13681 Newport Ave #14
Tustin, CA 92780
Hot Chocolate (4.5 out of 5)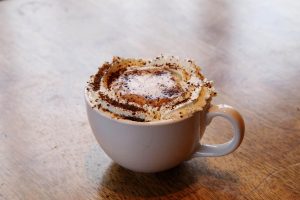 Compared to other locations mentioned in this review, Kean Coffee emanates a homey aura with the cafe catering to people of all ages. From students working on their laptops to older folks people-watching, many seats were quickly filled up as people came in to enjoy a warm cup of coffee and their amazing hot chocolate! Despite being notorious for its coffee, the hot chocolate at Kean's coffee is a must-try. The hot chocolate with a dark chocolate base arrives topped with fluffy whipped cream and light chocolate shavings. The smooth, creamy liquid is so flavorful, yet not overly sweet. Compared to most places with a very watery and powdery texture, the hot chocolate here is very rich and savory.
About the Contributor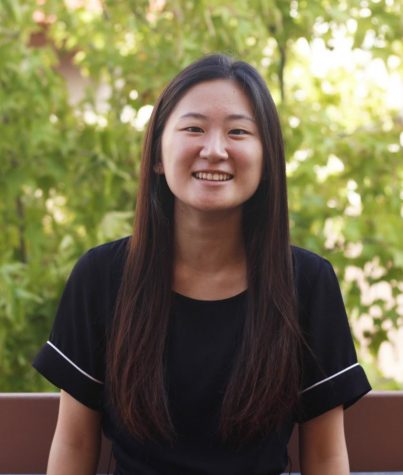 Annie Wu, Business Manager & Title Page Editor
Hello! This is my second year on the Golden Arrow and I am so excited to be a part of this amazing team of writers, editors and photographers. Every year,...