Marching through a Month of Holidays
While people are all aware of acclaimed holidays, here are some less popularly celebrated days during March to be thankful for
World Day of Prayer, March 1
World Day of Prayer is celebrated on the first Friday of March annually, which just happens to be March 1 this year. According to the World Day of Prayer International Committee, the holiday was created by Christian women in 1968. Its simple motto of "informed prayer and prayerful action" reflects its purpose of recognizing that prayer and action can create an effect and of helping participants of different cultures, tradition and races have their voices heard. Although many students may be unaware of its existence, the holiday is actually initiated and celebrated by women in over 170 countries.
On the first Friday of March, participants can show up at registered service sites where women and children can gather with hope and thanks for the past, present and future. In any case, whether or not this sounds like a day you might want to celebrate, the holiday celebrates the power of positive thought and actions in creating meaningful change, an encouraging event for students of all backgrounds.
Freedom of Information Day, March 16
Created by national radio talk show host Jim Bohannon, Freedom of Information Day is not a federal holiday, but is recognized on many U.S. government websites. According to Mic.com, the holiday usually falls on the March 16, as a reminder to the people of the U.S. that the government is transparent to them and that the people themselves have a right to information. Most sites also point out that, perhaps not so coincidentally, James Madison's birthday falls on the same day. James Madison played a huge role in developing the American government and argued for its transparency as well as for the public's right to free speech and information.
Although freedom of information may seem like an odd thing to celebrate on its own day, we must remember that it may be something we take for granted. Most Irvine residents have easy access to ideas and information and do not face obstacles in presenting or obtaining this content. This is not the case everywhere, making Freedom of Information Day all the more worth celebrating.
Near Miss Day, March 23
Near Miss Day may sound like a silly holiday, but it was not ridiculous in the least on March 23 of 1989. An asteroid with a 300 meter diameter passed by Earth just six hours away, which could have created a crater the size of Washington D.C. upon impact. According to Interesly.com, if the asteroid had hit Earth's surface, it might have released the force of 1000 atomic bombs, more than enough to cause an apocalypse. However, no one found out about it until nine days after the scary incident. It is quite a shocker to believe that we might not be here today, but it gives us more of a reason to celebrate our existence. On March 23, remember to be grateful that we had a "near miss" 30 years ago.
I am In Control Day, March 30
As positive as this day sounds, according to the Her Campus website, it comes from a darker origin. Following President Ronald Reagan's assassination on March 30 of 1981, Alexander Haig said, "As of now, I am in control here, in the White House." Even though Haig's words were not intended to promote self-assuredness, the words have since been used to create a day specifically for people to get hold of themselves and gather themselves together. For some, this may just seem like an excessive holiday. But for others, it might be a good opportunity to take another shot at those new year resolutions that have already been left behind. In any case, at this point of the year, it might be useful to have a named day to motivate yourself to give schoolwork your best for the home stretch of the school year. Of course, any day would be a great day to do that, but it always feels good to remind yourself: "I am in control."
About the Contributor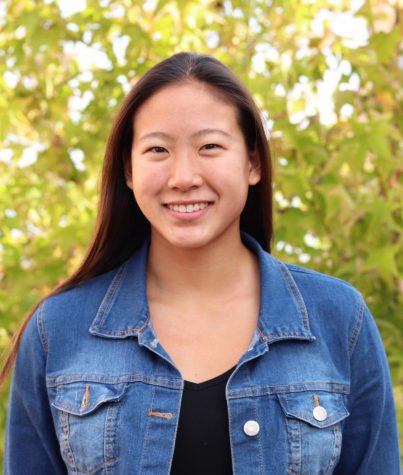 Jamie Yeh, In-Depth Editor
Hey Warriors! I've been in the Golden Arrow for three years now, and I am incredibly excited to be serving as your In-Depth Editor this year. I am also...