Warriors Conquer Cancer
Warriors share their battles with cancer
Around 38.4 percent of all adults will be diagnosed with cancer, the rapid growth and spread of abnormal cells, at least once in their lifetime. With such a common disease, it is inevitable that cancer will touch the lives of the Warrior community at some point. From helpful counselors to a fellow classmate, the word 'cancer' may come across as an extremely harsh word, but in reality, these cancer narratives are much more than just simple stories. These are the tales of the fearless survivors among the Warrior community, daring to live.
While cancer may be the second most common cause of death in the United States, not all cancer leads to death. In fact, cancer is very treatable if caught early on. However, once it metastasizes, spreading cancer throughout the body, more drastic measures, such as chemotherapy and radiation are needed to counter it.
According to the World Health Organization, the most common form of cancer is lung, followed by breast, colorectal and prostate with variants by gender. Lung cancer is especially exacerbated by tobacco use, which in total accounts for 22 percent of all cancer-related deaths.
More positively, cancer death rates have dropped 27 percent in the United States in 25 years. In more recent years, people have abstained from potentially cancer-inducing activities such as smoking and researchers have made great strides in cancer detection and treatment.
As the month of February rolls around in time for the National Cancer Prevention month, it is important to remember to make healthy choices and decisions. Almost a third of all cancer can be traced back to five behavioral and lifestyle choices: tobacco and alcohol use, low intake of fruits and vegetables, high body mass index and lack of exercising. Vaccines can also prevent certain types of cancer. For example, the Human Papillomavirus Vaccine (HPV) prevents cervical cancer and the Hepatitis B vaccine may prevent liver cancer. Additionally, going to an annual doctor checkup could be crucial to an early diagnosis of cancer. The number one thing to keep in mind is to always be aware of choices and how it could potentially affect one's health.
---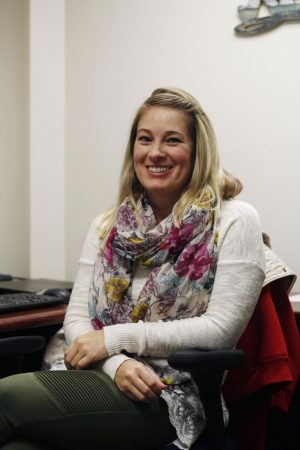 Wellness Counselor Lauren Stallings was diagnosed with breast cancer earlier this year. Too young for annual mammograms, she found the lump on her own after feeling a pain in her chest around Thanksgiving. Stallings will be undergoing 12 rounds of chemotherapy and then following up with a double mastectomy surgery. While the cancer has spread from the target zone to her lymph nodes, the cancer is still very treatable. Because the chemotherapy may have a negative impact on fertility, she opted to have her eggs frozen in the event that she decides to have children in the future. As the wellness counselor, Stallings hopes students would understand that prioritizing health can be the key to treatment and to know that cancer is not as scary as it seems because modern medicine continuously makes great strides in advancement. With the support of her family and friends, Stallings will be able to make a full recovery in no time.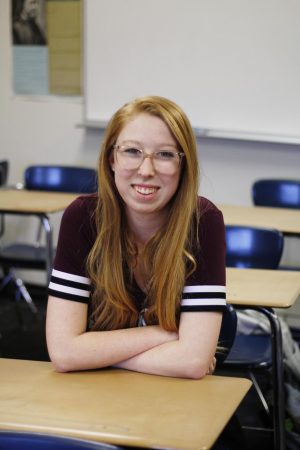 Currently cancer free, senior Kimberly Rayner was diagnosed with papillary thyroid cancer when she was 11 years old, although it is very likely that she had it since birth or infancy. However, she exhibited no symptoms beforehand and only found out by chance while accompanying her grandmother to an orthopedic doctor. Although Rayner was not even his patient and did not have a visible lump on her neck, the orthopedic doctor suspected Rayner had a problem with her thyroid. This doctor's premonition was correct and Rayner was diagnosed with thyroid cancer. Thankfully, the doctor caught it right before it was about to metastasize. She then underwent surgery and radioactive iodine treatment to eliminate the cancerous thyroid cells. As Rayner battled her cancer for a year, it ultimately made her stronger than before and shaped her into a person she is today.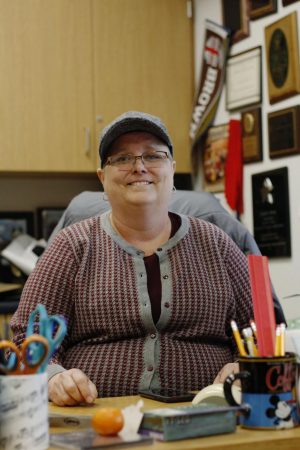 Serving Woodbridge High for 30 years now, Music Director Joslynne Blasdel took a leave from the music department for the first semester of this year, following her diagnosis of triple negative breast cancer, one of the most aggressive forms of cancer. After 14 rounds of chemotherapy, followed by surgery, Blasdel chose to return to work as soon as possible and simultaneously undergoes her radiation treatment. Even during treatment, her loyalty to the music department never wavered; she perpetually gave feedback to the marching band after listening to recordings. The drum majors started a GoFundMe fundraiser to help Blasdel with treatment bills. Although the GoFundMe fundraiser goal was $5000, so many alumni and students donated that they surpassed the goal and raised $9300 overall. As Blasdel impacts hundreds of students every year through her devotion to the school, students reciprocate by supporting her throughout her journey with cancer.
About the Contributor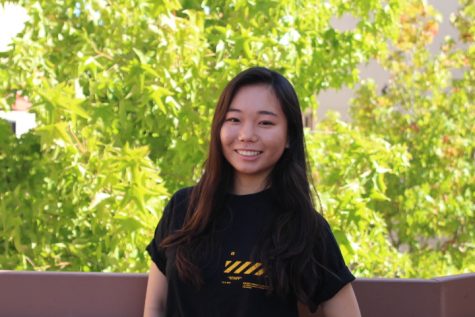 Lauren Chong, Co-Editor-in-Chief
Salve! Welcome to the Golden Arrow website! As one of the editors-in-chief of the Golden Arrow, my role is to ensure the entire production of the Golden...