DIY: Mini Succulent Zen Garden
Make a miniature Zen garden to help relieve stress and to get in the spring feels
Step 1
1. Fill up the bowl with sand. Preferably, the items should be a plain black, brown or white to create a calming zen effect. Then, pour some small pebbles into the bowl.
Step 2
2. Transfer the small succulent plant into the bowl using a paper cup. Make sure that the succulent is placed away from the center of the bowl to divert the focus of the viewer's eye.
Step 3
3. Once you are happy with where the succulent is placed, separate the small pebbles from the white sand. Use a utensil such as a chopstick to create a moon shape.
Step 4
4. Place a few rocks around the succulent to create a contrasting effect.
About the Contributor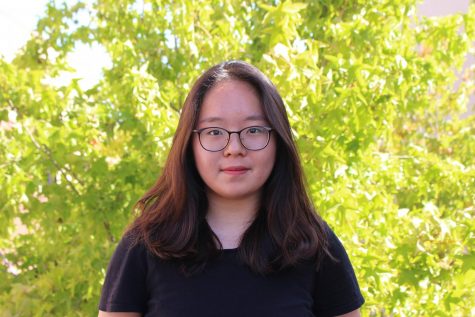 Christine Jang, Business Manager & Title Page Editor
Hello Warriors! My name is Christine Jang, and I will be working as a business manager as well as a staff writer in the Golden Arrow! Thank you for reading...