The Art of Fine Arts Day
Fine Arts Day brought many students together to view the work of Woodbridge High's skilled artists and musicians
Woodbridge High hosted its Fine Arts Day on March 6 as a way to showcase current students talents and encourage recruitment for student participation in arts-related clubs in the coming year. It demonstrated the amazing talents of students on campus in through student artwork in the upper gym, ImprovCity student demonstrations in the staff lounge and performances by the music department and dance.
As an experience as a whole, regardless of timing, spacing and performance issues, Fine Arts Day was a great way for other students to see the hard-work done by their fellow peers.
The art gallery in the upper gym had student art portfolio displays, live orchestra performances and ceramic demonstrations. The displayed art represented many students who are in studio art, Advanced Placement art and painting and drawing courses. By viewing these art pieces, the dedication and effort of these students shown through fr
om the craft that they created because of how realistic the art is to real life.
"I'm always excited to see the individual art works. Since I only have studio art this year, I haven't seen these kids in a while. I get to see what they've done in two, three years since I've seen them, so that's always exciting," art teacher Jillian Rogers said.
Despite the rain and the limited space, students were also allowed to join interactive exhibits, collaborate with Warrior TV, purchase Bridge merchandise and color in a Bob Ross drawing with stickers. In addition, Philharmonic Orchestra performed songs such as Fireflies by Owl City as a way to accompany students and teachers with music. These elements were able to get Woodbridge students involved with the arts and inspire others to join in the next following year.
"Being in orchestra, I am surrounded by string instruments all the time, which is nice but it is a very narrow view of the arts. With fine arts day, I saw the improv, choir, band and color guard, not to mention the art," freshman performer Iris Shen said.
ImprovCity members in the staff lounge showcased the talented skills of the drama students and gave audience members the opportunity to interact with the stage by offering ideas for names and themes for them to act with. Nevertheless, it was astonishing to see these students were about to play into characters in different scenarios quickly on-the-spot.
"I feel like improv is always about being brave, and I'm always amazed that [the improv students] are able to go up there and [act] in front of their peers," Rogers said.
Band, dance and color guard performed in the lower gym. Band played jazzy songs that tied the experience together through lively music. Dance performed an award-winning contemporary piece, and color guard presented a crowd favorite performance. With the graceful leaps, captivating music and intricate flag twirls, these performances really demonstrated Woodbridge's talented and entertaining performing arts program.  
"My favorite [performance] was Jazz I because they sounded really good and played 'Feeling Good'," senior and MC Noa Phillips said.
Choir's performance left a great impression to many students and teachers. This was the first year concert chorale separated into an all men group and an all women group. Singers brought lots of emotion and passion into their performances which made the performance more enjoyable and amusing to hear.
"I had gotten to see special needs kids in that class who I am familiar with. This made [the boys chorale's performance] stand out to me the most," Rogers said.
Rain or shine, Fine Arts Day had given visual and performing art students a chance to evince their long and hard work over the year with other Woodbridge High students and teachers. From painting to improv, this event allowed people to view these talents of their own peers and brought students with diverse interests together to celebrate the arts department.
About the Contributors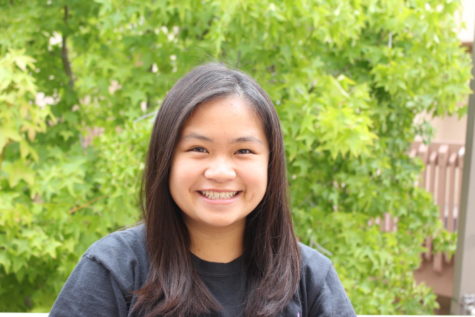 Natalie Nguyen, Co-Editor-in-Chief
Hi Warriors! My name is Natalie Nguyen and I am a senior. This will be my fourth year of being a part of the Golden Arrow. I have formally served as the...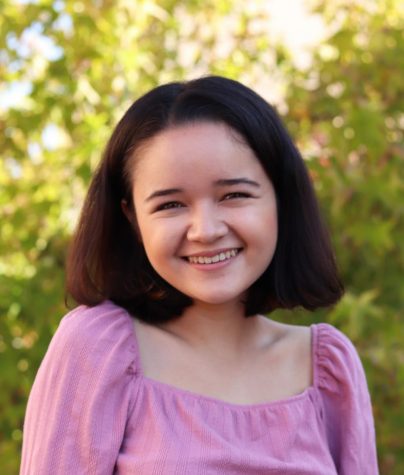 Emily Chin, Social Media Manager & Photo Editor
Hey Warriors! I am so happy to start a new school year at the Golden Arrow! This year will be my second year at the Golden Arrow and I am in charge of...