Commencement Close-Up
When senior Mary Kim is not studying for an academic team or completing work for her rigorous classes, she is planning events with the Associated Student Body (ASB), singing in choir, finding moments to go out with friends and exploring the many activities Woodbridge High has to offer. While learning to embrace her busy lifestyle, Kim discovered herself, as well as the life wisdom she wishes to share as the commencement speaker for the class of 2019.
"This is a huge privilege and I hope that the audience will be reminded of how our journey of learning and growing is neverending," said Kim.
Each year, seniors are able to enter an essay competition to be selected as the graduation speaker. A panel comprised of Woodbridge High staff then blindly review these essays. The top speeches move on to the oral performance round, where each student presents their speech to a committee of administrators and teachers who analyze the execution and originality of the speech.
"I think [Kim's speech] had a clear, creative and original way of getting its point across. Many speeches fall back on a list of cliche advice, but this very much wasn't that. It provided a fresh and original look at things," English teacher and Chair of the Commencement Speaker Competition Committee Grant Davis said.
When drafting her speech, Kim felt the pressure of passing along a couple of anecdotes of advice to a large body of people at such a young age. Therefore, Kim took a different angle on the subject. She took inspiration from a mother otter teaching her child how to swim. Kim related the baby otter's struggle to her own journey.
"It reminded me a lot of my experience in school as a kindergartener all the way to being a senior; just the feeling of swimming to survive but then also finding things that I love and things about myself along the way," Kim said.
Overall, Kim understands that her high school experience left her with a lot of knowledge and a lot more to learn. Like navigating the waters, Kim faced her obstacles by first propelling through them, then slowly finding the best path to take. It is her journey that taught her the crucial lessons she wishes to share with others, and she hopes to gather more knowledge as her story continues.
"There is always going to be someone better than you, and there will always be someone that knows more than you, but instead of comparing yourself [to others], be encouraged by that fact because there is always room for learning, growth and improvement," said Kim.
About the Contributors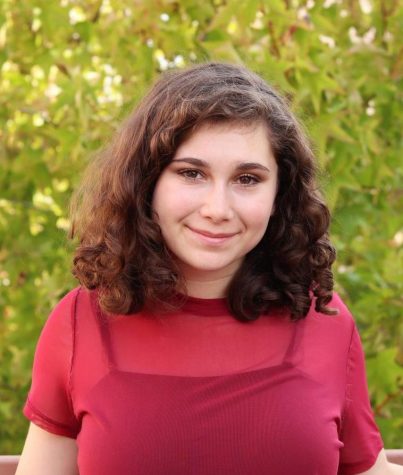 Emilee Klein, Arts and Entertainment Editor
Hey Warriors! This is my second year in the Golden Arrow and I am ecstatic to be back! I have been in the Woodbridge Vocal Music Department for four years,...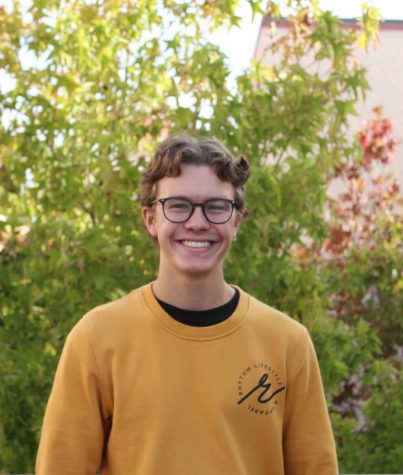 Timothy Swanson, Photographer
Hello there! I'm Timothy Swanson, and I am one of the Golden Arrow's photographers this year. I'm a junior, and this is my first time taking journalism....