First Annual Make-A-Wish Night Market Event Hits Irvine
The Make-A-Wish Orange County Foundation organized the Irvine night market fundraising event on Sept.14 to benefit critically ill children
Families, friends and students all came at the Great Park in Irvine together to experience the lively Irvine night market event. It was organized with the collaboration of the Make a Wish Foundation, the student-run Make-A-Wish clubs in each of the Irvine Unified District (IUSD) High Schools and the Orange County Soccer Club on Sept. 14.
The enticing smell of Korean BBQ and Chick-Fil-A wafted through the air. Professional soccer players from the Orange County Soccer Club played a game against the El Paso Locomotive FC with a cheering audience from the stands and an exhilarating half-time performance by a mariachi band. Northwood High's band played jazz music all throughout the night.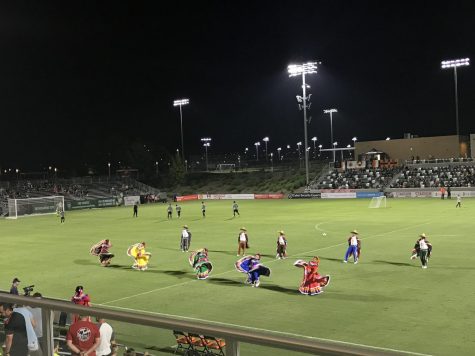 "Make A Wish reached out and [asked us] to play at the Irvine gig," drummer and senior at Northwood High Andrew Alvarado said. His band played instrumentals by classic artists ranging from Michael Jackson to Frank Sinatra.
Dozens of tents sprawled around the park sold various entities ranging from arts and crafts to henna tattoos to unique merchandise. Some stores found at the event were Alamode Jewelry, Green Turtle Co, a company that sells unique reusable straws, along with Cali Vibes- a scented candle company that advertised their brand by giving out free scents. 
With multiple activities, all ages were able to find their own niche of enjoyment at the night market.
"We had a really surprising turnout," volunteer and senior at University High Leslie Kigesa said. "We kind of doubted it at first because not a lot of tickets were sold online, but then a lot of people came, and  we had a lot of fun."
All funds and proceeds from this event went to the Make-a-Wish Orange County (OC) Foundation, founded in 1983 with the ambition to grant wishes for critically ill children.
"For our chapter alone, we just granted our 360th wish for the year which is our all time high," Youth Engagement Coordinator for Make A Wish Orange County (OC) Michael Ergas said. "The year before we [granted] 348 … so we're seeing … that we are growing."
The Make-A-Wish Foundation of OC hopes to continue growing with more fun fundraising events like this and with the support of the Make A Wish clubs in each of the five high schools of IUSD.
About the Contributor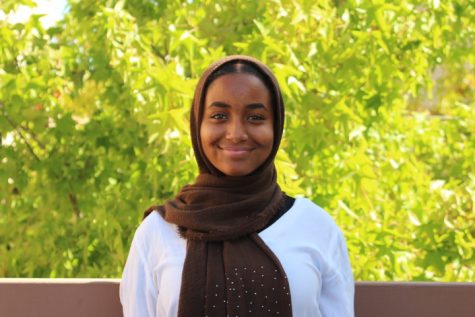 Sarra Hassen, Staff Writer
Hey Warriors! This is my third year being a part of the Golden Arrow magazine. I've been a writer and a copy editor, and this year I will be trying photography....