Warrior Cross Country Runners Stride in Their Invitational
Woodbridge varsity teams place in the top among athletes across the nation in the Woodbridge Cross Country Classic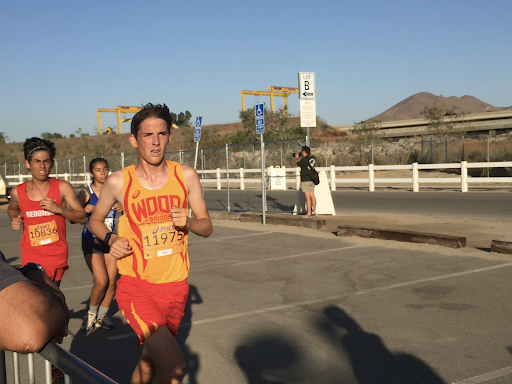 Woodbridge Cross Country runners ran in the 40th annual Woodbridge Cross Country Classic at the Silverlakes Sports Complex in Norco, Calif., where the boys and girls varsity team placed 10th and 12th in their respective races on Saturday, Sept. 21.
"The team did really well… a lot of runners stepped it up… we fought it well and gave it our best effort," senior and varsity captain Will Talbert said.
The varsity team had a successful race, with Woodbridge High's top runner,  junior Ryan Welton, placing 9th at a time of 15:00.9, a new personal record. While Ryan was disappointed at missing the 14 minute time, he was also satisfied with his performance.
Following behind Welton came Talbert and junior Russell Stottlemyer at 15:20.4 and 15:28.9 respectively. Stottlemyer stepped up during the competition, cementing his varsity position and beating his personal record. 
This success was also shared by the girls varsity team, who all individually ran under 20 minutes-the first time this season.
Sophomore Sarah Klem finished the three-mile race with a time of 17:57.6, closely followed by senior Sierra Shaver, who got a time of 18:18.3. The girls varsity team saw improvement from the previous year.
"We got stronger relationship wise… It's one of the… most important things we can have as a team," sophomore varsity runner Mia Washida said. "We got stronger more physically, too." 
Washida was especially impressed with the atmosphere at the Woodbridge Classic.
This energy partially comes from the size of the invitational, with over 400 schools and 15,000 athletes from as far as Florida and New Jersey. 
Support from the community was strong thanks in part to parent and student volunteers from Woodbridge High and Northwood High who helped organize the event, which was sponsored by Asics and planned by the Woodbridge coaching staff.
Head coach of the Woodbridge Cross Country team, Bryan Pacheco, worked tirelessly with former head coach, George Varvas, to make sure the event ran smoothly.
"[The Invitational is] a fundraiser for our team, and when it started some-thirty-odd-years-ago, Varvas had this idea that if we can raise funds… we don't have to expect kids to come up with money they don't have," Pacheco said. 
The competition has grown over time attracting the best athletes in the high school running world. 
A new course record was set by Newbury Park High senior, Nico Young, who flew in at a phenomenal 13:39.7 in front of an energetic crowd. Young nearly broke the national high school record of 13:39. 
As for the rest of the Woodbridge cross country team, they're on their way to have a strong season, with 33 athletes receiving medals.
Both the boys and the girls varsity team plan on chasing down Beckman High in order to be league champs this season.
About the Contributors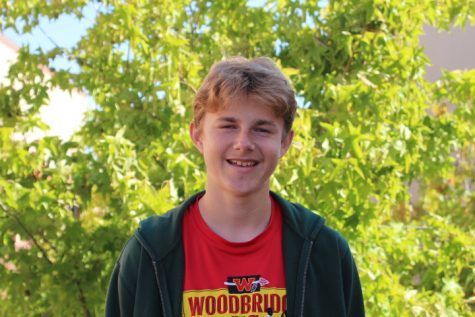 Oliver Corcoran, Opinion Editor
Howdy there Warriors! My name is Oliver Corcoran, returning for the 2020-21 Opinion Editor position. This is my 3rd year in the Golden Arrow, and I'll...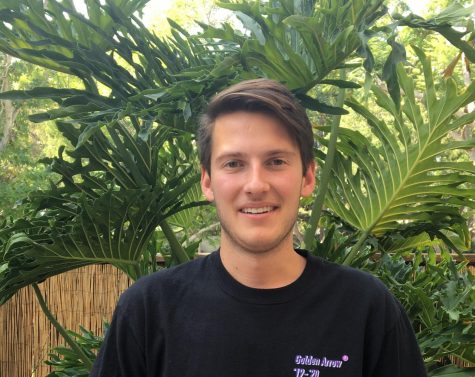 Nicholas Oshefsky, Staff Writer
Hi Warriors, I am Nicholas Oshefsky and I am a senior this year! I will continue to uncover Woodbridge's unique culture, traditions and values as I expand...