Storytelling Through Songs
Choir students tell stories through music at the Songs and Stories concert on Oct. 22 through 24.
The chattering audience quieted down as Rob Blaney, the vocal music director, came onstage in the Woodbridge High theater to introduce the Songs and Stories concert on Oct.22 through 24.
The concert's purpose is to express the meaning behind the music. Before each performance, the singer gives a backstory about each song that describes how it came to be written and delve into its deeper essence.
"It was something I started 10 years ago, when I came here I thought it would be fun to have a concert where you knew a little bit about the history of the song or why it's popular," vocal director Rob Blaney said. "…we're always trying to educate the audience so I thought it would be a fun way to do it."
Group performances by different choirs include "Jump" by Concert Chorale Bass, "Rather Be" by Chamber Singers, a "Halo and Walking on Sunshine" mashup song by Bel Canto, "Good To Be Alive (Hallelujah)" by Entertainers-Treble, "Over My Head (Cable Car)" by Entertainers-Bass and "Brave" by Concert Chorale-Treble. Their singing and student-created choreography blended into a wide range of performances from upbeat and fun to soft and personal.
Soloists also made their mark on stage by singing personal songs including "Still Feel" and "A Thousand Miles" that displayed their individually talented voices.
"At first I was really nervous to go on stage all by myself and perform, but then when I was on stage, I realized I can do this and I came out feeling more confident than when I came on," sophomore Kahla Magbenga said.
In support of Suicide Prevention Month in September, the choir students wore black and purple in the opening performance of Bohemian Rhapsody. This song reflected this heavy topic because of its usage of somber symbolism relating to the subject and challenged the students musically. A profound performance of the popular Logic song "1-800-273-8255", the national suicide hotline number, further brought this highly stigmatized subject into light to inspire conversations that struggling people can benefit immensely from.
The show came to a close with an electrifying performance of "Time Warp" by the whole choir with upbeat choreography and funky costumes of tutus and tights.
"My favorite thing about choir is we're all like a family and especially at concerts you feel that connection with the audience," junior Kevin Corrigan said. "That's my favorite part about singing."
About the Contributors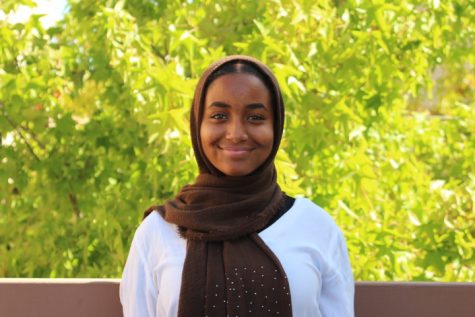 Sarra Hassen, Staff Writer
Hey Warriors! This is my third year being a part of the Golden Arrow magazine. I've been a writer and a copy editor, and this year I will be trying photography....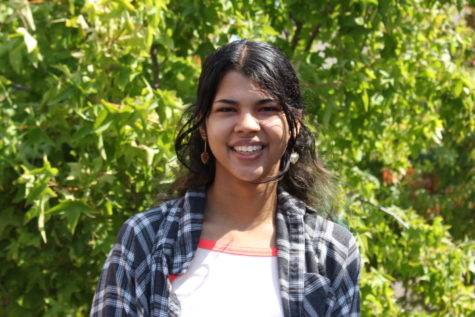 Saryu Vatte, Features B Editor
After an crazy year with COVID, us writers at Woodbridge High are ready to get back on track again. Being the Features B editor this year, my main goal...