Warrior Women Brings a Full Stop to Stigma
The Warrior Women club takes endeavors to encourage a more accepting environment on campus
During the 2018-2019 school year, the Warrior Women club began vouching for further equality on the Woodbridge campus with hopes of bringing free feminine hygiene products, as well as ending the stigma around them.
"Warrior Women is a student-run club who have an interest in pursuing free feminine products for female students on campus," said Principal Christopher Krebs. "They are an advocacy group, and they […] are going to reach out and talk to some board members."
The club has garnered over 600 signatures in support of free menstrual products on campus. They have also taken further initiative to write and send letters to the Irvine Unified School District Board of Education representative, Sharon Wallin.
"My club members and I started the Free Period Product Campaign last spring, and we have made tremendous progress in the few months that we've been campaigning," said senior and club president Rhea Serron. "With the advice of Principal Krebs and the support of Sharon Wallin [IUSD Board of Education representative], Warrior Women's Free Period Product Campaign is going to be a point of discussion in future Board of Education meetings."
Along with the discussion of free menstrual products with administration, the Warrior Women club has managed to bring other issues to the attention of the administration. Proceeding their discussion with Warrior Women, Krebs and the custodial staff conducted an inspection to discover that many of the feminine product dispensers in the girls' bathrooms were malfunctioning.
"These types of clubs are important, and this type of advocacy is important. I hadn't thought about this issue until [Warrior Women] came to me," said Krebs. "There are numerous damaged machines that I wasn't aware of, and so we're working right now to get them all repaired."
With the issue brought to Woodbridge High's administration, the female population of Woodbridge High holds hope for the club's undertaking.
"I think they're doing a good job so far," sophomore Kristina Newton said. "I hope that we won't have to pay for [feminine products] in the future."
The Warrior Women Club ultimately hopes for a more equitable and accepting environment for all students on-site and beyond.
"My goal of Warrior Women was to provide a safe and welcoming platform for all individuals," said Serron, "Regardless of gender, race, religion and sexual orientation, to advocate social, political, and economic rights for all people."
About the Contributors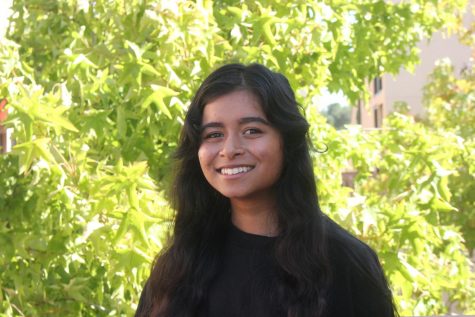 Anisha Samanta, In-Depth Editor
Hey Warriors! My name's Anisha and I'm happy to be your In-Depth Editor for this year. This is my third and final year of journalism before I graduate,...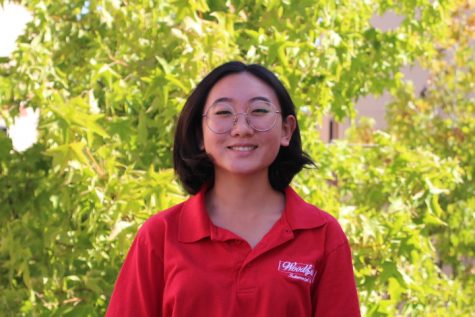 Taylor Lee, Visual Director
Hello! My name is Taylor Lee, and I am excited to be Golden Arrow's 2019-2020 photographer. I look forward to working alongside our staff's editors, writers,...