Woodbridge Shows Fall Spirit Through Homecoming Week
Students show their school spirit during the spooky spirit week, Jersey Jam and the Homecoming football game against Beckman High
Woodbridge High had its Homecoming dance, Jersey Jam, on Oct. 19, and this year's spooky theme helped students get into the Halloween spirit. Associated Student Body (ASB) also came up with four spirit days and continued the Homecoming skit tradition at the football game on Oct. 18 to build up the anticipation for the dance on Oct. 19.
This year's eerie theme welcomed students with snacks, Halloween decorations and bright fall colors to enhance the spooky effect. When entering school buildings, students were greeted by spiderwebs and spooky posters.
"We've been wanting to do a spooky theme for a while now. We have just been waiting for the right time," Activities Director Lauren Prudhomme said.
Spirit week began on Oct.15, where students dressed up as famous Tik Tok characters, e-boys and VSCO girls. On Oct. 16's workout theme, students dressed up in sports jerseys and athletic clothing, and on Oct. 17, friends dressed alike for twin day. Lastly, on Oct. 18, students showed their class spirit by wearing their class colors for the football game.
At the game, each grade performed their skits during halftime. Although the Woodbridge High football team lost against Beckman High, this did not stop the students' enthusiasm for Homecoming.
"I enjoyed the amount of energy everyone had especially because it was the Homecoming game. Even though we didn't come out with a win, it was still fun to be with friends," sophomore Avery Baum said.
At Jersey Jam, ASB kept some of the activities from previous years, which included a bounce house, photo booth and popsicles from Front Porch Pops. However, they did add new Halloween decorations and music to match the spooky theme.
"I loved the spooky theme this year, especially since Halloween is soon. I think going the spooky route was a perfect choice for this year's Jersey Jam," sophomore Lilianna Ames said.
About the Contributors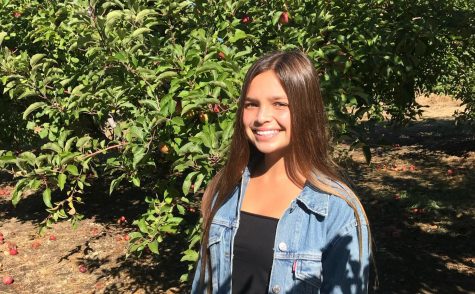 Maddy Cornelio, Visual Director
Hi Warriors! My name is Maddy and this is my third year on Golden Arrow! I am this year's Visual Director and can't wait to bring to you our magazines...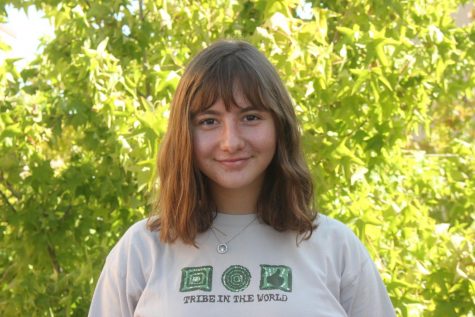 Raya Koleva, Staff Writer





Hello readers! I am Raya Koleva and I am in the tenth grade. This is my first year in journalism, which makes me a newbie! I hope when reading...