A Golden Opportunity For Sports
A new opportunity is made for students who do not participate on traditional sports team
A new opportunity this school year gives students who are not able to participate in traditional sports a chance to participate. Allison Hoertig, senior and club president, founder of Special Olympics club that allows students to take part in basketball, flag football and soccer.
"The best high school experiences I've had was through sports and I wanted to be able to bring that to a different group of people. The Special Education Department doesn't get that opportunity…so I wanted to make a program where they could enjoy the same things I enjoy." Hoertig said.
Students of all grades in the special education department do not have the option to take part in sports other than in physical education classes. Many students during their four years of high school tend to join a sports team for a year or so. Hoertig wants to give everyone a chance to do a sport that they enjoy not only at Woodbridge High but throughout the Irvine Unified School School District.
"I'm really excited we're able to bring this to Woodbridge and to bring it to the students giving them an opportunity to do sports and…be part of a team," club advisor and Special Education lead, Nicholas Card said.
The club is about bringing people together and having fun competing in sports that they have never done before at least once every other week. Hoertig wants the special education students to feel they are a part of the school. "It's a great way to show our school uniting together and cooperating with people to help each other out. The purpose of this club is to have more students involved and join together." Special Olympics vice president and senior, Isabelle Kouyoumdjian said.
The club president, members and advisers are hoping to make progress this year by having their program spread throughout other schools not just Woodbridge High. Kids of all grades and ages should get the chance to do a sport that they may enjoy or want to try.
About the Contributor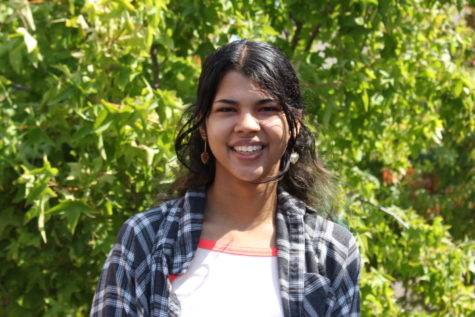 Saryu Vatte, Features B Editor
After an crazy year with COVID, us writers at Woodbridge High are ready to get back on track again. Being the Features B editor this year, my main goal...