When Seniority Means Varsity
At Woodbridge, there is an unofficial policy of automatically promoting seniors to varsity. Is this fair?
An issue at Woodbridge High is whether seniors, who've been on the team for four whole years should automatically make the varsity roster. At Woodbridge, the purpose of high school athletics, as stated on the Woodbridge High Website is to "enrich the mental, physical, and emotional well-being of all students by providing competitive opportunities in which the lifelong values of sportsmanship, individual effort, teamwork, integrity and commitment are emphasized." When athletics is viewed through that lens, then promoting seniors to varsity seems right and fair. Since most athletes might not have D1 ambitions or goals to play after or in college, sports should focus on the morals and culture behind the activity and not necessarily on the competition and rudiments, that's what playing club sports is for. I remember that last year, I was upset about this rule but when I actually started playing with the team, I realized that it was a good decision because high school sports are trivial in the best way. 
Since most athletes understand this unspoken rule, competition increases for the remaining spots on the team which helps the team improve. Seniors also still have to work to earn playing time, which would help them improve. Additionally, promoting seniors to varsity promotes a healthy culture and spirit because then students can see the positive results that come from putting in the time and being dedicated to a team. Dedication is usually an indication of hard work and hard workers can improve and become vital players on a team, though it's worth mentioning that people can contribute to the team in more important ways than points. This system of promoting seniors also doesn't allow any senior to make it onto the varsity roster since they must have been a good player (and person) in the years past since seniors can also get cut if they don't put in the hours necessary to playing a sport. 
Since it seems like everything is becoming increasingly competitive as selective schools become even more selective and good students are getting rejected, many high school sports should remain noncompetitive (depending on the focus on athletics at the school and the purpose of the athletic program) to provide a nice break from the stresses of everyday life. Students can choose to play at a higher level, but everyone who's willing to put in the hours to be a good teammate and a good athlete should be allowed to experience high school athletics at every level.
About the Contributor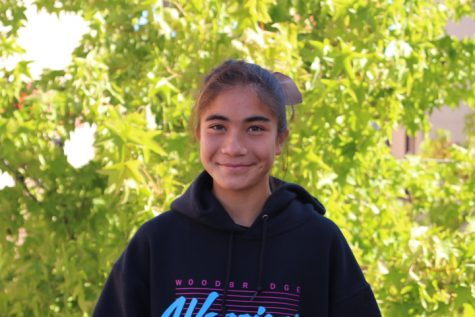 Ada Meltzer, Features Editor
Hey Warriors! My name is Ada Meltzer and I'm this year's Features A editor. This is my third year on the Golden Arrow and I can't wait to see what...