Finding Security in a Club
The CyberPatriots teach students how to defend their computers and learn about advanced technology
With fingers flying on the keyboard and adrenaline rushing, concentrated students compete in cybersecurity competitions. The CyberPatriot Club teaches students valuable life skills about protecting their computers from threats and participates in competitions. The Air Force Association created the program with the intention of guiding K-12 students toward careers in cybersecurity or other careers in science, technology, engineering and mathematics. This year, sophomore Stephen Chang serves as the club president and computer science and world language teacher James Alvarado serves as the club adviser.
Students involved in the club get the benefit of learning valuable skills that they can use in their lives.
"It's a great opportunity to learn about cyber security and it also has real life applications," Chang said.
The club focuses on cybersecurity which includes protection of computer systems, internet servers and stored data.
"It's a really great opportunity to learn how cybersecurity works. It really helps defend your computers and you can learn how to protect more than just computers like entire computer servers," sophomore and club member Dean Zepeda said.
The club participates in the National Cyber League competition (NCL), CyberPatriot's National Youth Cyber Defense Competition and many smaller competitions. 
"As a team, the overall goal would be to score at least somewhere on the leaderboard," sophomore and club member Erin Sun said. "[Another goal] would be to learn new things, work with [our] teammates and try to get as many points as we can."
The NCL competition is a capture-the-flag style cybersecurity competition. This competition is a lot like a training competition since it prepares students for cybersecurity challenges that most people in the workforce of cybersecurity have to deal with. There are easy, medium and hard levels so students of various skill levels can have the opportunity to participate.
The CyberPatriot's National Youth Cyber Defense Competition deals with allowing students to fix cybersecurity issues in operating systems. Teams are judged on how secure and safe they make the systems. 
With these two cybersecurity competitions this year, the CyberPatriot club looks forward to competing along with increasing their cybersecurity skills and knowledge through the club.
About the Contributor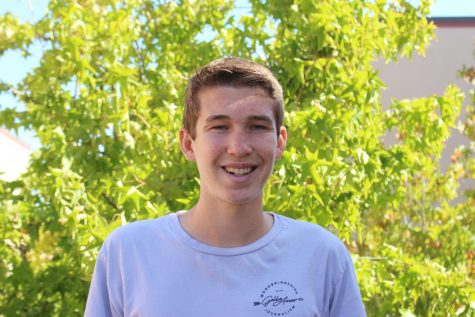 Joel Whitson, Sports Editor





Hey Warriors! My name is Joel Whitson and I am excited to say that I will be the sports editor for the Golden Arrow this year. This is my third...