Welcome to Woodbridge
New students discuss the challenges that come with adjusting to a new school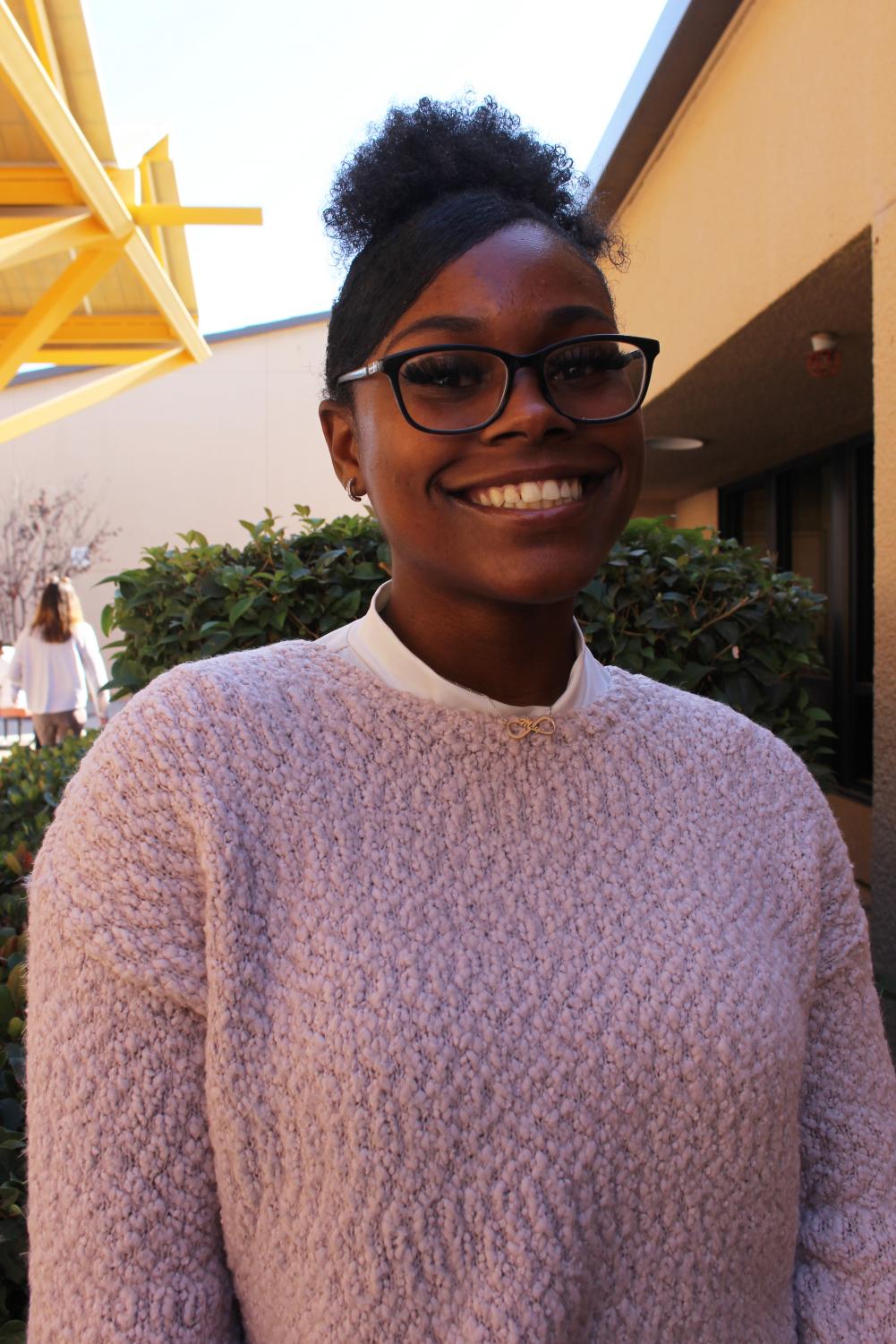 Maya Quick 
Senior Maya Quick lived in Tennessee and Northern California before moving to Irvine for her parents' work.
In light of Quick's many moves, one difference makes Irvine stand out amongst the rest.
"There's a lot more help for [students] and things to improve our grades," Quick said.
Despite the jarring change of environment, the staff at Woodbridge have helped Quick adjust to Woodbridge High.
"My environmental science teacher Mrs. Mattair checks on me all the time to make sure I don't need help and makes my life way easier," Quick said.
Science teacher Laura Mattair relates to Quick, as she also moved to a new high school during her junior year.
"I remember how hard it was, not even with friends, but navigating the new bell schedule, the campus, a teacher assuming you know something, so I think that experience for me helps me empathize and think about what they might need," Mattair said.
Though the transition is hard, Quick's easygoing personality makes moving across the nation seem easy.
"I didn't handle the transition as well as Maya is, and she's more mature or emotionally intelligent than I was at that age," Mattair said.
With support from students and staff like Mattair, Quick has fully embraced her new identity as a Warrior.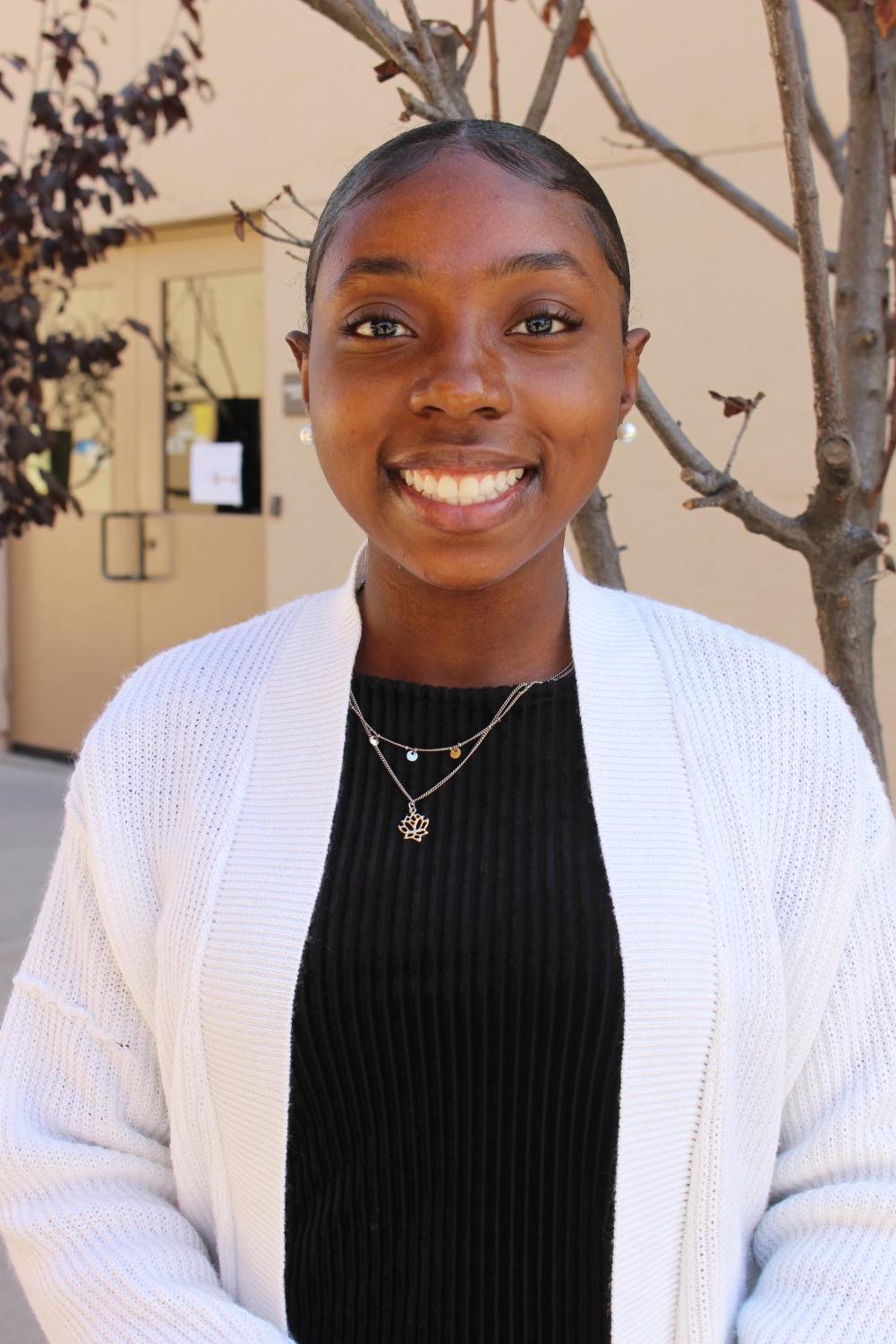 Key'Maya Robinson 
For junior Key'Maya Robinson, the move from Virginia to Irvine was not unfamiliar because Robinson lived in Irvine in the past.
Although Southern California is a paradise to many, Robinson has a unique perspective on the Irvine bubble.
"I prefer living in Virginia. I guess there's more diversity there and it's closer to my family and my old friends. But I like both Irvine and Virginia. They're very different places," Robinson said.
While in Virginia, the aspect that Robinson missed the most about Irvine was the sunny weather and beaches.
While trying to reach out and make new connections is stressful at a new school, counselor Jennifer Carrington believed that the process will ultimately lead to strong friendships.
"When they find that person, group or club that connects them to the campus… our students tend to be very welcoming to new students and I'm always pleasantly surprised," Carrington said.
While moving across the United States may seem less difficult than perhaps moving across the world, it still comes with lots of challenges. Nevertheless, continued support from students and staff allow new students like Robinson to easily adjust to the change.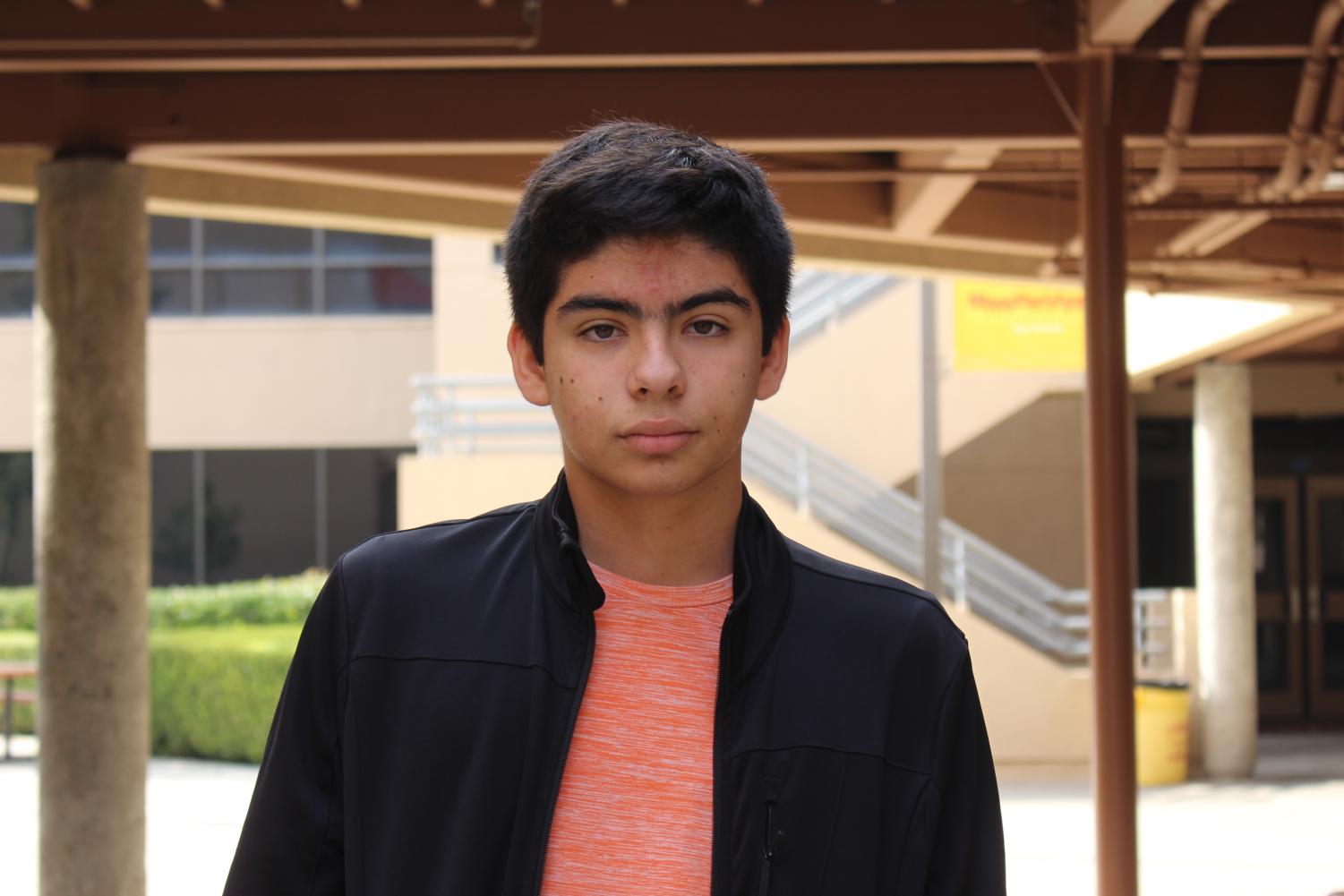 Alberto Neira
Alberto Neira, a freshman from Venezuela, faces many barriers in a new environment but learns to challenge them through his own advice he gives to others.
"The language is definitely the hardest part of adjusting to a new school. I studied English for the whole summer because I didn't speak any before," Neira said.
Being in a new environment brings eagerness for new opportunities.
"I am excited for the electives, classes, teachers…I just love everything about Woodbridge," Neira said.
Adapting to a new setting is especially difficult when there are differences between the old setting and the new one.
"The classes are different. In my old school, we would stay in one class and the teacher would switch every period, but here, we have to switch classes," Neira said.
English Language Development coordinator and English teacher Dan Kozak emphasizes the difficulties of adjusting to a new environment from a teacher's perspective.
"I think the biggest challenge is getting them comfortable and speaking out loud in class. A lot of the times English learners aren't used to an environment where you have to talk in class," Kozak said.
Neira encourages other English language learners not to be afraid to share their ideas. He also suggests fellow Warriors to ask questions and reach out to new students about what they might need help with as they adjust to Woodbridge High.
Koki Hosoi, a freshman from Japan, strives to adapt to the Woodbridge community. He emphasizes that what helps him the most is the diverse student body.
"In Japan, they only have Japanese [people], but in America there [are] many kinds of people," Hosoi said.
Hosoi explains that his friend, who speaks both Japanese and English, is his biggest support, helping him both at school and in his personal life.
"He's Japanese, but he was born here…[The] first time I came [to the United States], he helped me," Hosoi said.
Counselor Jennifer Carrington highlights the important difference between new students and current students getting involved at Woodbridge High.
"Join, join, join. Beginning high school, [ask] 'Am I going to join a sport, a club, an elective?' It's that same thing. The challenge is just 'I'm not starting with my peers, I'm starting with myself'," Carrington said.
Hosoi has taken Carrington's advice and pursued rock climbing in his free time and has tackled new opportunities such as taking exclusive classes.
"I don't think I can get in Japan, so I chose electives that I can't do in Japan." Hosoi said.
Through his experience at Woodbridge High, Hosoi says making mistakes is a part of the learning process. Through mistakes, you can learn much more than before, allowing new students like him to feel more comfortable adjusting to a new setting.
About the Contributors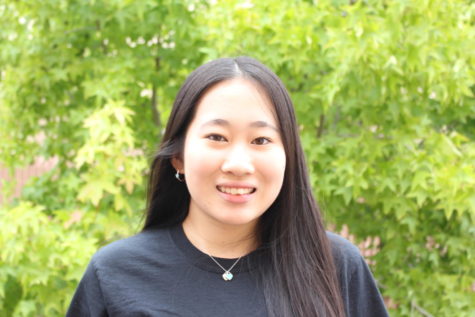 Leisa Komyo, Co-Editor-in-Chief
Hi Warriors! My name is Leisa Komyo and this is my third year in the Golden Arrow. I am honored to be working this year as a Co-Editor-in-Chief, photographer...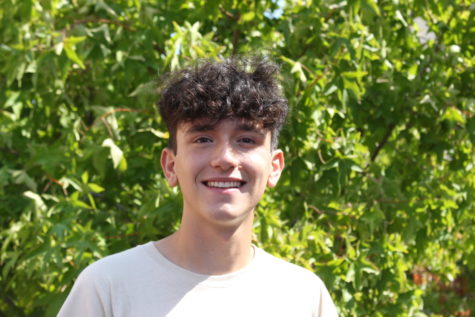 Ethan Lewis, Sports Editor
Hey Warriors! I'm Ethan Lewis, and I am super excited to be your Sports Editor again. Just like last year, I will strive to represent all sports, interview...