COVID-19: Woodbridge High, College Board and Nationwide Updates
IUSD begins taking measures to protect students from the Coronavirus
On March 18, all Irvine Unified School District (IUSD) students will begin distant learning after IUSD Superintendent Terry Walker announced schools will be closing for three weeks in order to stop the coronavirus (COVID-19)'s rapid spread. Nationwide actions are making tremendous efforts as well.
California Governor Gavin Newsom stated that there could be a likely chance that California schools will be closed for the remainder of the school year in a press conference earlier today, but as of now, IUSD intends to reopen on April 6.
Orange County Public Health Officer Nichole Quick issued a press release today stating that all public and private gatherings of any number of people will be prohibited, applying to all professional and social gatherings. Essential activities, such as healthcare, grocery shopping and banking, will still be allowed.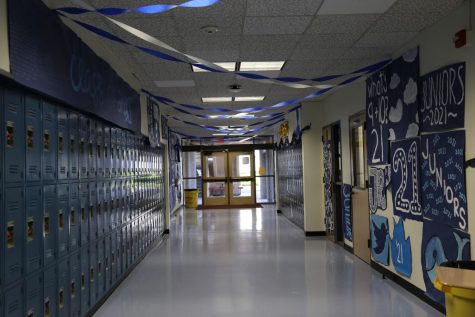 Quick continued by encouraging residents to practice social distancing, maintaining a six-foot separation from all people and recommending all elders 65 years and older with serious chronic medical conditions to stay home. For further information, please click on the link below the article.
For IUSD, teachers and the district continue to work on creating lesson plans for their students.
"The public health crisis created by COVID-19 has put our institutions, including K-12 school districts, in uncharted territory and we must take steps to prevent the spread of illness," Walker said in his district-wide email to the IUSD community. "In addition to proactive actions taken by IUSD, we will continue to follow the guidance of public health experts to protect our students, families, staff and the entire IUSD community."
IUSD students will be working closely on Canvas, an online course platform, to continue classes as normal and communicate with their teachers. Through the platform, Woodbridge High's counselors also provided many resources for students ranging from mental health support to course registration information. 
"I hope the people will continue proper sanitation practices after we reach a plateau. I also hope that people will be more prepared and reassured in case of the emergence of another global pandemic," sophomore Charlene Hui said.
Additionally, Woodbridge High opened on Monday and Tuesday for students to check out Chromebooks and collect their items from their lockers to prepare for distance learning.
From March 16 to 27, the district will be providing free lunches for any interested IUSD student from 11 a.m. to 1 p.m. Parents must be present with their child(ren) to receive lunch. Food will be available for either walk-up or drive-through. The following distribution locations include: Cadence Park School, Cypress Village ES, Northwood ES, Venado MS, Oak Creek ES, Southlake MS, Culverdale ES and University Park ES. 
"On behalf of the IUSD Board of Education, our first priority is the safety of our students, staff, families and community," President of the Board of Education Betty Carroll said in Terry's district-wide email.  "We stand prepared to support our Superintendent and District staff with all available resources as they work diligently to proactively protect and support our more than 36,000 students."
Because of the nationwide shift to online classes, College Board issued statements on their website and social media platforms informing students on the future Scholastic Aptitude Test (SAT) and Advanced Placement (AP) exams. "We are working to finalizing streamlined AP exam options that would allow students to test at home, depending on the situation in May. We will communicate the details by March 20," College Board said.
The organization sent some students a survey on March 17 that introduced a possible alternative for the AP test where they will be offering a 45-minute online exam made up of only multiple choice questions which can be taken either at school or at home. The survey included a poll for students to provide their feedback on what format they would prefer for each subject they are tested on.
College Board recently canceled both the SAT March 28 makeup exam and the SAT May 2 exam. Students who registered for these dates will receive refunds, according to the organization. As for the future test dates, College Board officials have yet to decide.
"College Board will provide future additional SAT testing opportunities for students as soon as possible in place of canceled administrations. We'll be as flexible as possible to give students the best chance to show their skills and stay on the path to college," College Board said in their published SAT coronavirus update statement. "We have not yet canceled the June 6, 2020 SAT administration and will continue to assess its status, with the health and safety of students and educators as our top priority." 
In Orange County alone, the Los Angeles Times reported 22 cases as of March 17 at 9:02 a.m. Most recently, a South Coast Plaza worker tested positive, and the mall closed Monday evening. On a nationwide spectrum, John Hopkins University and Medicine reported that the United States has a total of 6,423 cases of COVID-19 as of March 17 at 5:43 p.m.
The United States Embassy also updated the United States coronavirus travel restrictions and regulations to countries such as China and Iran as well as the entire European continent, including the United Kingdom and Ireland.
Monday, President Donald Trump and the Centers for Disease Control and Prevention (CDC) urged Americans to practice social distancing and limit social gatherings to 10 people. Governors across many states also took the same approach and told restaurants and locations with a large capacity of people to close for the time being. Starbucks, Apple and Nike are a few stores that closed.
The Woodbridge Village Association pools and facilities will additionally be closed until April 1 as a response to the virus.
In order to take preventative measures, the CDC provides guidelines to limit the spread of the virus. Officials recommend washing hands frequently, avoid touching the eyes, nose and mouth with unwashed hands and stay home if sick. 
—
To see Quick's press release for Orange County residences, please view this link.
To be informed with IUSD's coronavirus updates, please visit IUSD's COVID-19 resource page.
For more information and updates on the SAT and AP exams, please visit the College Board website.
To see live updates on the number of cases across the world, please visit the John Hopkins Coronavirus map and the CDC coronavirus map. 
To view the United States' travel restrictions and regulations, please visit COVID-19 Country Specific Information
To learn more about the CDC's prevention recommendation, please visit their coronavirus resource page.
About the Contributors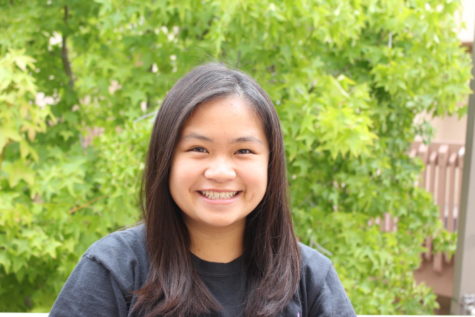 Natalie Nguyen, Co-Editor-in-Chief
Hi Warriors! My name is Natalie Nguyen and I am a senior. This will be my fourth year of being a part of the Golden Arrow. I have formally served as the...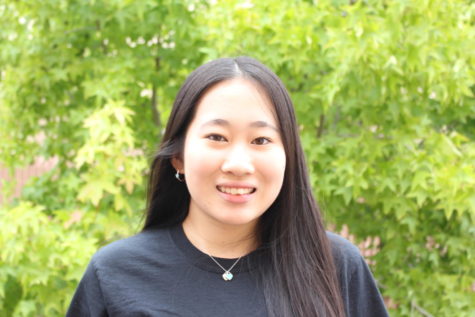 Leisa Komyo, Co-Editor-in-Chief
Hi Warriors! My name is Leisa Komyo and this is my third year in the Golden Arrow. I am honored to be working this year as a Co-Editor-in-Chief, photographer...