Alexandra Heredia, Welcome to the Warrior Family
With the coming semester, history teacher Alexandra Heredia shares her goals for the new semester and her strong passion for history
History teacher Alexandra Heredia is looking forward to a fun-filled year of memories and is excited to share the importance of history with her students.
At the beginning of this year, Heredia was originally a substitute teacher for former Woodbridge High teacher Lori Knutsen. However, with Knutsen officially leaving this semester, Heredia is now teaching Advanced Placement (AP) world history and psychology full time here at Woodbridge High.
She always gravitated towards social history and the perspectives of different people.
"I love to know and learn the stories of people whose histories are often forgotten," Heredia said.
She wanted to share her passion for history with students, and teaching was a great opportunity to do so. A California State Long Beach (CSLB) alumna, Heredia completed her undergraduate degree and teaching credentials at CSLB and student taught at Pacifica High in Garden Grove.
"I really feel like I chose the right thing to put my time and energy into. I think that it's one of the things [students] will realize as you go through college," Heredia said. "It's scary to put all of your time and energy into something and not know what you're meant to do. [It's] something very rewarding to find that thing and realize that 'yeah I chose the right path.' "
Many students can see her passion and devotion in the classroom, such as sophomore and AP world history student Pantea Khanipourkakrodi.
"There is never really a boring day in that class. Ms. Heredia's personality is really energetic and it's always fun," Khanipourkakrodi said.
For Heredia, history allows both her and others to reflect on past events and inspire people to dive into a deeper understanding of history's impact on humanity. Heredia values teaching these skills and enjoys accomplishing it each day.
"I love history, so I love getting to talk to [my students] about it. [Teaching] is way more fulfilling and rewarding than I could have ever imagined," Heredia said. "I love it when [students] get excited about the content we'll be covering. I love watching [them] succeed… and helping [them] through [their] challenges."
Outside of the classroom, Heredia also enjoys baking, reading, hiking and spending time with her dog and husband. She is also looking forward to becoming a part of the welcoming school culture at Woodbridge High this semester and spending more time getting to know her students.
"I really love how positive [Heredia] always is, and she inspires me to be the best each and every way," sophomore and AP world student Elyse Arragon said.
As the semester continues, Heredia's enthusiasm for history will continue to inspire her students to enjoy history.
"I am excited to see what [my students] learned [in my class] and… how that prepares [them] moving forward throughout [their] journey to college, and see how I have helped prepare [them]," Heredia said.
About the Contributors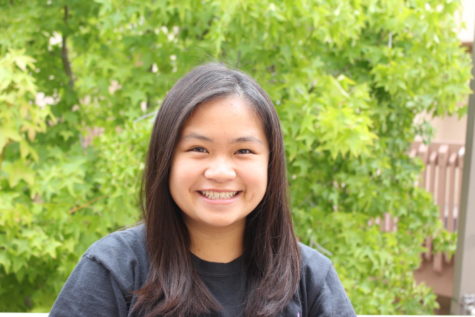 Natalie Nguyen, Co-Editor-in-Chief
Hi Warriors! My name is Natalie Nguyen and I am a senior. This will be my fourth year of being a part of the Golden Arrow. I have formally served as the...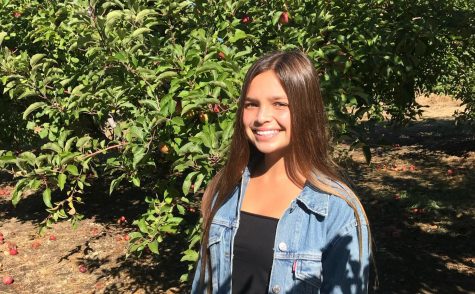 Maddy Cornelio, Visual Director
Hi Warriors! My name is Maddy and this is my third year on Golden Arrow! I am this year's Visual Director and can't wait to bring to you our magazines...