What Happened at the Annual Advocacy trip?
Woodbridge students, along with other students from Irvine Unified school district (IUSD), were selected to go on an IUSD advocacy trip to Sacramento, Calif. to make a statement to public officials and push for legislation that would allow IUSD to improve their educational system
Enthusiastic senior Jana Novakovic visited Sacramento to advocate for more funding in IUSD in order to teach students about being environmentally conscious and about sustainability. She and the other students were chosen out of IUSD high schools went to a couple of meetings before the day of the trip, which included all school board members, an IUSD lobbyist and Superintendent Terry Walker, to become more educated on the methods they would all use to advocate for more funding for various aspects of the educational experience that IUSD offers. 
They all learned that each student gets a base level of funding in IUSD and that each student's funding is $2,000 less than the state average per year. IUSD aims to advocate for more funding by the state, which will help the district reach their overall goals to ensure that all students have proficiency in the content they learn, allow students to have access to rigorous and relevant learning tools, create a supportive system of personal and academic growth, and be able to track the resources and support needed to be successful in building a strong school district. 
Novakovic planned to use personal anecdotes to convince politicians in Sacramento that it is important to be environmentally aware and that they need more funding in order to have improvements in environmental education within IUSD. 
She knew that it was important to attend because students being politically involved makes a statement to politicians, especially because she advocated for issues she passionately cares about in relation to school. "Students going means so much more to the legislators than adults and lobbyists [going]," Novakovic said. 
In meeting with politicians who lead our Calif. state legislature, the politicians are able to see that students are directly impacted by the issues in funding and that they are willing to fight for it, despite being unable to vote, sign petitions, and make major decisions, as the adults in IUSD do. 
As Novakovic gained more knowledge through meetings, she decided it was important to focus on IUSD's under-funded status to increase monetary support for programs and additional curriculum that would promote greater environmental education and increase awareness of sustainability. 
"IUSD is getting the short end of the stick because we are under-budgeted. But, we are performing so well, so they are hesitant to give us more money." Novakovic said. 
Novakovic hopes her experience will allow her to help kids that do not have the same school resources to succeed in learning as others, so there can be improvement in funding from the state to create new programs and ways to educate those individuals. 
Junior Aditya Aggarwal is another passionate, headstrong and politically aware student who wanted to help the situation in IUSD involving underfunding by advocating for better extracurricular and college readiness programs to aid students in planning their post-high school lives. 
"A program I was interested to bring to our district is youth in government day, as it allows students to explore career options in politics," Aggarwal said. 
Aggarwal attended five meetings with officials and legislators throughout the advocacy trip, in which he provided his own insight and personal stories to convince these leaders that Irvine schools need more funds to help with the college and career programs. 
"Irvine is such a high performing school district and if we get a little more money, our incremental change is going to be far greater than the incremental amount of money that they are going to fund for us," Aggarwal said. 
Senior Selena Mohseni was specifically intending to advocate for more funding for students with special needs, low income students, and English as a Second Language (ESL) students. 
"I went into it just advocating for low-income students and English as a Second Language (ESL) students. During the meetings, we also learned that the government is supposed to pay us 40% more for low- income students and ESL students so we can accommodate their needs. But since we don't have enough of those students…they are more disadvantaged now since we don't have the money and we can't accommodate them." Mohseni said.
Coming home from the trip, she shared that her experience in advocating was one she would remember and that she is very inspired by it to continue advocating for the special needs kids in IUSD. However, she believes that the group of students from IUSD could have advocated more than they did, as she felt it was more informational, but that she is happy with the insightful experience it has given her. In response to this, Mohseni already sent an email to a politician that she met in Sacramento to gain information on how she can further advocate for the cause. As her favorite part of the trip, Mohseni met a lobbyist named Erica Hauffman, who inspired her greatly, and made her want to continue advocating for low income, ESL and special needs students. 
"She just really inspired me to get out there and fight for what I want instead of just being shut down by the governor. We first met with the governor and when we talked to him he was shutting us all down…but when [Erica] came out she was like no matter what they say you just gotta keep going and keep bringing up these issues because your issues are valid and they just need to keep up a reputation and a face for a crowd."  Mohseni said. 
About the Contributors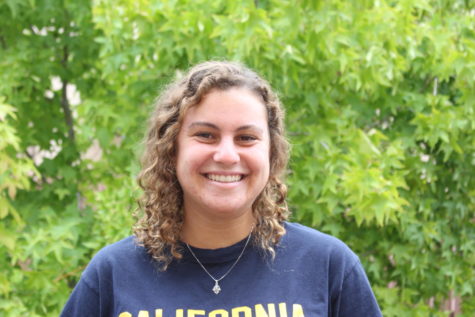 Sophia Stewart, Opinion Editor
Hi Warriors! This is my third year as a part of Golden Arrow and I am so excited to be an Opinion Editor and writer this year. I can't wait to write meaningful...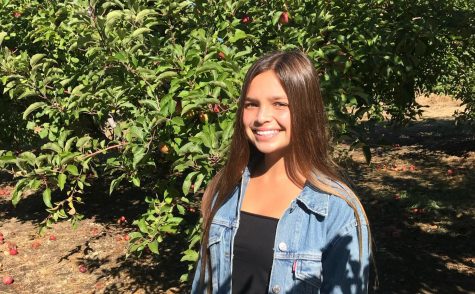 Maddy Cornelio, Visual Director
Hi Warriors! My name is Maddy and this is my third year on Golden Arrow! I am this year's Visual Director and can't wait to bring to you our magazines...