Woodbridge High Performs at 14th annual Akustikoff
Woodbridge High students performed at the 14th annual Akustikoff, along with students from other IUSD high schools
On Jan. 31, Woodbridge High juniors Ana Carvalho, Medha Sarkar and Farida Mattar and sophomore Julia Deist performed at the Heritage Park Community Center for the 14th annual Akustikoff. Akustikoff is an event put on every year by The Youth Action Team (YAT), giving students a chance to show off their acoustic talents in front of an audience and make themselves known. YAT organized the event with the intent of showing off the musical talent of students from all Irvine Unified School District (IUSD)  high schools. Ana Carvalho won the 14th annual Akustikoff, winning $100.
"I'm playing the songs 'All in My Head' by Tori Kelly, 'Sparks' by Coldplay and 'Best Part' by H.E.R. They're all songs that I listen to a lot and they mean a lot to me. I just enjoy playing them and feeling the music," Carvalho said. 
Woodbridge High students also participated in the behind-the-scenes planning of the event, working with YAT.
"Youth Action Team is a city affiliated organization that creatively strives to respond to the needs and interests of teens in the community. We offer over 10,000 hours of community service and also put on community events like Akustikoff," YAT staff member and Woodbridge junior Armita Mirkarmi said. Mirkarmi worked to organize the event and get the word out at Woodbridge High. 
YAT members, including YAT junior year class representative Lydia Ignatova promoted Akustikoff by passing out flyers throughout the week. "[The performers] get to put themselves out there, and it's a good amount of exposure for them. For audience members, It's nice because they get to spend a fun Friday evening seeing a great show," junior and audience member Kevin Corrigan said. Other artists decided to perform original songs, such as sophomore Julia Deist, who performed the original songs "Torn apart" and "R.I.P.,"  junior Farida Mattar, who performed the original songs "Faux Selflessness" and "Tossing-Turning." 
YAT will be putting on the 2021 Akustikoff next year to continue feature artist's talents to the public. 
"If you missed out this year, make sure to come next year" Corrigan said.
About the Contributors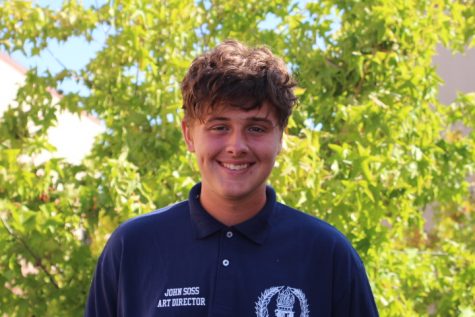 John Soss, Business Manager & Title Page Editor
Hi Warriors! I'm excited to be one of your 2019-2020 business managers! It's my job to raise money for the Golden Arrow by contacting businesses and organizing...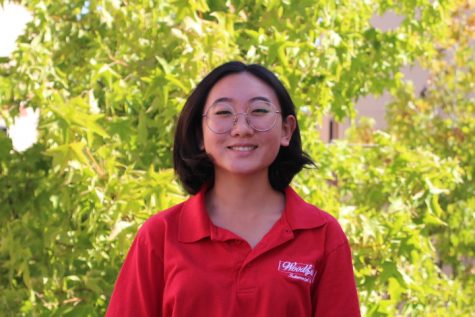 Taylor Lee, Visual Director
Hello! My name is Taylor Lee, and I am excited to be Golden Arrow's 2019-2020 photographer. I look forward to working alongside our staff's editors, writers,...