The Warriors Behind Warrior TV
Students part of Woodbridge High's weekly broadcast, Warrior TV, dedicate countless hours for its production
Every Friday Woodbridge High students gather to watch Warrior TV in their homerooms. While leisurely watching an episode and pointing out friends who are featured for the week, not many consider the effort that goes into producing each episode.
The Warrior TV production crew puts in countless hours to create quality content for their fellow students. From script to screen, the work these students put into each episode is difficult to dismiss.
Warrior TV finds new and creative ways to effectively communicate pertinent information through entertaining skits or new editing styles. They must also be in constant communication with fellow students and staff to ensure they are providing accurate and relevant news.
"We have to base it off of what [teachers or student leaders] tell [the Warrior TV crew] and we just try our best to make it look nice," producer and junior Vernetta Huang said.
Preparing and planning has proven crucial to the success of each and every episode.
"[Producers] assign groups, usually with three or four people. Each group is assigned the segment topic, [such as] sports, athlete of the month, skits, school events and stuff happening on campus," anchor and senior Alyssa Crosby said. "Then, [each group] brainstorms ideas of what we can do to cover [the assigned] topic."
Once a group creates a fully realized idea, they present skit ideas to the class, where the Warrior TV cast then collectively decides what segments will make it into the week's episode. Group subjects change every week to allow crew to familiarize themselves with different topics. When ideas are finalized, filming begins with the vast majority of filming being conducted after school. Crew member and senior Alberto Arce estimates that Warrior TV spends about two to four hours filming after school for each episode. For Arce, filming is very stressful because of scheduling conflicts.
"[Everybody has] their own schedules so you have to work [around] that," Arce said. Finding an available actor poses its own challenge, given conflicting schedules and deadline requirements.
Despite scheduling discrepancies, Warrior TV manages to film their segments each week.
As the segments roll in, the editing process, also known as post-production, begins.
"In general, editing takes the longest [time]. Video editing takes eight hours," Huang said.
Depending on the complexity of the video, the editing process may take even longer.
Once an episode is submitted, crew members have no time to relax as the process begins again. Recently, the Orange County Film Festival recognized Warrior TV's outstanding work nominations for awards, such as Best Broadcast. The Warrior TV crew demonstrates dedication and perseverance throughout each episode no matter the length.
About the Contributors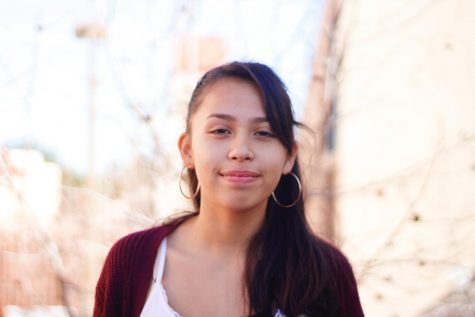 Genesis Araizah, Staff Writer
Hey Warriors! My name is Genesis Araiza and I'm a writer for the Golden Arrow! I'm so excited to write for you guys. Hope you enjoy it!!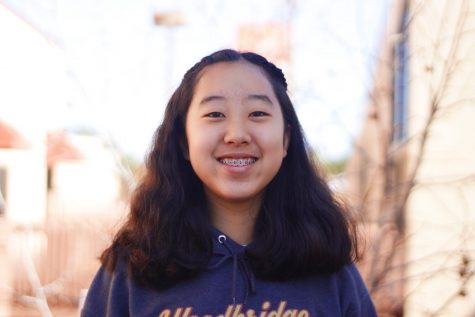 Abby Noh, Photographer
Hi Warriors! My name is Abby Noh, and I'm excited to join the Golden Arrow as a photographer! I enjoy taking pictures and hope to share my perspective...