ROP Classes Brace Students for the Future
Regional Occupation Program courses allow students to try their hand in different professional fields
Emergency Medical Responder 
Senior Ali Osouli is currently enrolled in the Regional Occupational Program (ROP) Emergency Medical Technician (EMT) class held at Creekside High. In order to enroll in this class, Osouli first had to complete the prerequisite, which is completing the course: emergency medical responder.
"The class prepares you to go out into the field an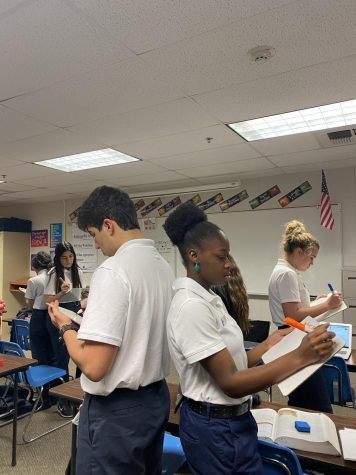 d deal with life and death situations. You're saving people and giving medication, which is a really important job," Osouli said.
The EMT ROP class helps prepare those interested in the medical field through essential hands-on training. The course provides students with the opportunity to become certified in EMT training once they pass a series of rigorous exams.
"I can get certified to become a professional in EMT. After that, I can go with paramedics on call and if I am on duty, I can go into people's houses and treat them," Osouli said.
Students enrolled in ROP classes receive exposure to a variety of different fields.
"ROP classes are classes that provide internships, hands on experience and an opportunity to explore career options," ROP coordinator Annmarie Winter said.
ROP classes offer students the unique opportunity to immerse themselves in real world experience – something that not all students have the chance to participate in.
AP Computer Science 
For junior Maya Pasari, taking the Advanced Placement (AP) Computer Science A class introduced new challenges in problem solving and abstract thinking.
"I personally don't find [the class to be] difficult because I took AP Computer Science Principles last year. I think it's fun and challenging," Pasari said.
In this programming course, students work closely with softwares such as Java to study algorithms and solve intricate problems.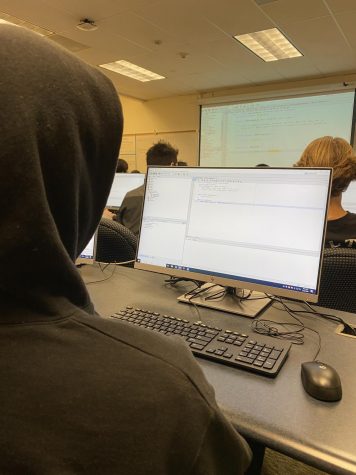 "Our teacher gives us puzzles that are not computer science related so it teaches us to think critically which we use to apply it in the labs we do," Pasari said.
The class itself is mainly skills-based and allows students to build complex thinking skills through the practices provided each day in the class.
"To have a class that forces you to problem solve, I think that it's a good experience for students," computer science teacher Kim Hermans said.
The Regional Occupational Program (ROP) offers students a wide variety of prospective occupations to try their hand in. Especially for AP computer science, the class is great to take for students interested in STEM and other computer science majors.
"I think ROP classes are beneficial because you can get experience in a topic that is not generally taught at school. It is a great way for schools to offer this kind of experience in a field they might be interested in," Pasari said.
Crime Scene Investigation 
Junior Lina Nietto is currently enrolled in the Regional Occupational program (ROP) Crime Scene Investigation (CSI) class. The class involves observing crime scenes, completing body sketches and analyzing crime data such as gunshot residue. Students have the opportunity to study the methods in which crimes are solved through hands-on learning.
"I decided to enroll in this class because I would like to have a career in CSI or something to do with policing. My counselors told me that this class would really help me see what I would like to do in the future," Nietto said.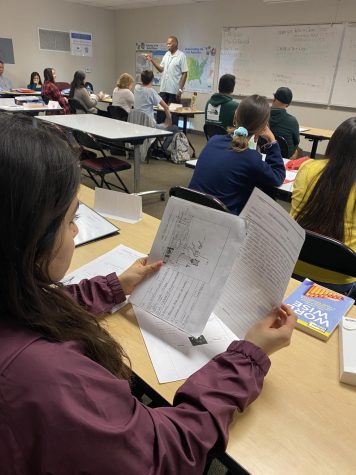 The CSI ROP class is targeted for those interested in pursuing fields in crime, policing, and forensic science.
"I would definitely recommend this class to anybody who is interested in administration of justice. Take this class, it will really provoke interest and it is truly a lot of fun,"Nietto said.
This type of class structure allows for a more interactive approach to learning, and is a way for students to have the perspective of CSI professionals in the real world.
"It is beautiful to observe the ROP courses of study combining classroom instruction with hands-on learning," CSI ROP teacher Clint Kirkwood said. "The program prepares students for college as well, generating career success, which contributes to the economic development of the local communities we serve."
Like most ROP courses, CSI provides students with real life experience and professional training in investigative work.
Automotive Technology 
Seniors Adam Serpas and Aidan Escalante have had a strong passion for automotive mechanics ever since they were young. When they came to Woodbridge High, the Automotive Technology course provided them with the opportunity to work in automotive shops and dealerships.
In this class, students study car repair, working alongside each other in small groups to learn the intricate structure of cars, safety protocols and ways to fix cars.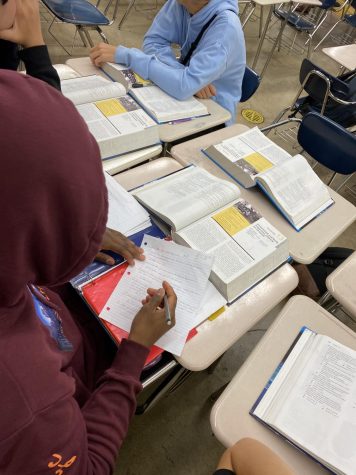 "[You are presented with] new problems everyday, and you have to use trial and error to adapt and find the right answer," Escalante said.
By working with others, students are not only able to gain knowledge in car repair but build communication and collaboration skill sets.
Automotive technology teacher Thomas Misich has been teaching this course for many years. Prior to working with the Regional Occupational Program, Misich taught at colleges across Orange County. He commends his former students for their impressive accomplishments.
"We placed [one of my old students] in a Chevrolet dealership and they later hired him, and he worked there for eight years," Misich said.
The technical abilities, collaborative skills and general automotive knowledge taught in this class helps students develop real world skills.
''Even if you don't want to make a career [in auto shop], it's still interesting and helpful…since everyone has a car," Serpas said.
About the Contributors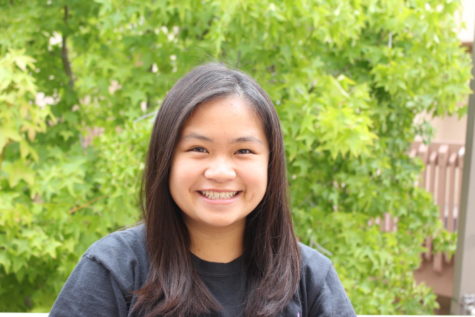 Natalie Nguyen, Co-Editor-in-Chief
Hi Warriors! My name is Natalie Nguyen and I am a senior. This will be my fourth year of being a part of the Golden Arrow. I have formally served as the...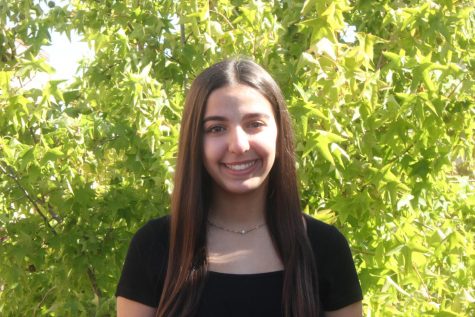 Jewel Al Kurnas, Arts and Entertainment Editor
Hey Warriors! I'm Jewel and this is my third year being a part of the Golden Arrow. I really love our student magazine, and I'm beyond excited to be this...