In Remembrance of Kobe Bryant
Woodbridge High reflects on Kobe Bryant's impacts
   On Jan. 26, basketball legend Kobe Bryant passed away at age 41 in a helicopter crash in Calabasas, Calif. His daughter, Gianna, and seven other people, including the pilot passed away as well. He had a 20 year career for the Los Angeles Lakers of the National Basketball Association (NBA) and has accomplished plenty over his many years of play. Some of his notable accolades include being a five time NBA Champion and an 18 time all star.
   After his death, people around the world were in disbelief and saddened by the news. Bryant was a hero to Laker fans, and some of the franchise's best years were when Bryant was on the team. His death has affected many people and both staff and students at Woodbridge High felt the heartbreak.
   "I was shocked, couldn't believe it [and] didn't want to believe it," boys' varsity basketball assistant coach Steve Scoggin said. "When I heard about his daughter and the other girls [too], it was just heartbreaking."  
   Bryant was an inspiration across Southern California. This includes his well known trait of the Mamba Mentality, which was referred to his famous nickname, "the Black Mamba." He is known for believing that no matter what you have to do, you have to put in the work and get it done.
   "The biggest thing I've learned from him is definitely his Mamba Mentality," junior Ido Pesok said. "Thinking about him makes me wanna do something and not be lazy, because being lazy won't get you anywhere in life. You just have to do what it takes."
   Over the years, his former teammates have never stopped praising his work ethic, describing how they looked up to his amount of effort and how hard he works on a daily basis.
      "He inspired me a lot, because he was the one that got me into basketball," boys' varsity basketball player and junior Tom Baker said. "I used to always try to recreate what he did at a park nearby and used to watch videos of him, and then try to do what he did."
   Bryant showcased his talent to the world by entering the NBA as an 18-year-old teenager. Since entering the league, he has had a lasting effect on not just Los Angeles but the rest of the world. He was buried on Feb. 7 in a private ceremony in Corona Del Mar, Calif. along with his young daughter. On Feb. 24, a public memorial was held in the Lakers arena (Staples Center) to honor his life. To Woodbridge High students and basketball fans, he will never be forgotten.
About the Contributor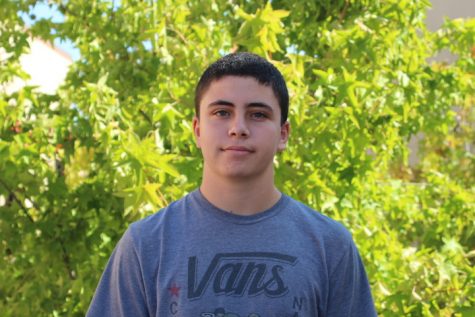 Maayan Cohen, Copy Editor
Hey Warriors! I'm happy to be your copy editor for this upcoming school year. Despite the pandemic, I'm really looking forward to all of the articles and...