Coronavirus Update
Woodbridge High shifts into a new reality
The Coronavirus has surged past 4,900,000 cases globally as the United States has seen about 90,000 deaths. Following California's March 19 stay-at-home order, Emergency Distance Learning (EDL) will continue indefinitely for the Irvine Unified School District (IUSD). Students and faculty are adjusting to new grading policies, testing changes and a divergent reality. 
"It's difficult to not see students and check in with them throughout the week," math teacher Christy Sterner said. "Not all students will speak up when they are struggling and ask for help so it's tough when teachers can't gauge that in person."
Society's social disconnect creates unseen challenges for education. 
"You're staring at a computer screen eight or more hours a day," senior Alex Kerr said. "You don't get the face-to-face with teachers and the lessons being taught online are harder for me personally to understand as well."
To account for educational changes, IUSD has decided to implement a credit-no credit grading system for the final reporting period of the 2019-2020 school year. This will not impact a student's grade point average or their graduation status. More information can be found at https://iusd.org/article/update-april-15-2020 . 
The Woodbridge High administration does not want the grading policy shift to undermine student learning or progress in subsequent courses. 
"Even though we are shifting to a credit-no credit, learning has to continue, teachers have to keep providing feedback to students and students have to keep on putting in effort. We have to know exactly the type of students standing in the fall next year," principal Christopher Krebs said. 
Adjusting to an online curriculum may dictate student learning.  
"Trying to simplify curriculum and covering essential topics is going to be the best option moving forward," Sterner said. 
For more coronavirus information from IUSD and to see what resources are being provided visit https://iusd.org/covid-19-resource-page/updated-coronavirus-covid-19-faq . 
The Collegeboard has shifted 2020s Advanced Placement (AP) examinations online. The approximately 45 minute tests will be taken through the internet from May 11 through May 22. Additional preparation resources can be found through the Collegeboard. To find more information explore:  https://apcoronavirusupdates.collegeboard.org/educators . 
The AP test opens a new avenue of hope and anxiety. 
"Getting the experience of an open note and open book test before going to college is going to be a great experience," Sterner said. 
As students worry that the ever-shortening test creates more strain on learners as they decide to take the revised test, they carefully Weigh the potential for college credit. 
"They are shorter, they are more narrowly focused and I think our students will be incredibly prepared and I am anticipating a lot of success from our student body," Krebs said." I would encourage students, those who are even questioning this, to take it, to go forward and take the exam."
The June 6 SAT administration cancelled testing. Many colleges have tentatively dropped the requirement of submitting the SAT or ACT standardized test, including the University of California system. The Collegeboard will surge capacity for testing as soon as schools reopens. For more updates regarding the SAT visit https://pages.collegeboard.org/sat-covid-19-updates?SFMC_cid=EM299998-&rid=88594242  
The ongoing situation continues to draw differing viewpoints. 
"Stay at home orders as a senior have been somewhat disheartening," Kerr said. 
Kerr reflects on no longer being able to participate in track, during the spring season, he reminds others to reach out and connect digitally to family and friends. 
"I think we can all get through it, it's just a very big change," Kerr said."It seems pretty surreal." 
Sterner also acknowledges that we are currently in uncharted territory. 
"Be kind to yourselves… reach out to your teacher when you have a question… we are here to help and are figuring this out too," Sterner said. "We will get through this… and just think of the story you will be able to tell one day."
Krebs is ready to adjust to changes in education due to the virus. He believes the community can learn a valuable lesson by changing their perspective on "loss."
"We made a sacrifice to give up certain things in our life to protect those in our community who were at risk and so there is honor and sacred dignity in sacrifice," Krebs said. "Students who are doing this, who are learning that sometimes in life, we need to make sacrifices for people we don't know or for people who don't have the advantages that I have and by doing this. I do not think that we should be sad by giving these sacrifices, we should be very proud that we are able to do it."
Krebs misses interaction with students and teachers, athletic and performing arts events, as he is bombarded with thousands of emails. 
"Everything I love about Woodbridge High School has just been stripped away," Krebs said. "I can not wait for the fall."
For information regarding IUSD summer programs and school next fall, nothing is solidified at the time of publishing. IUSD will follow guidelines from the state and county education agencies. Once more information is known refer to the IUSD website or community wide email. 
About the Contributors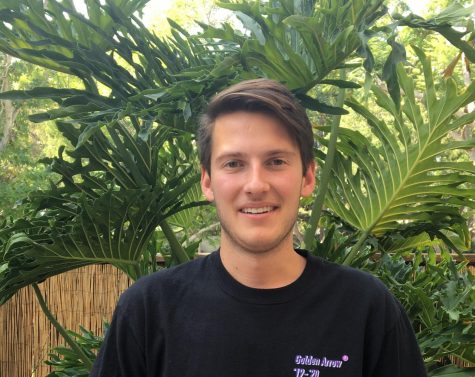 Nicholas Oshefsky, Staff Writer
Hi Warriors, I am Nicholas Oshefsky and I am a senior this year! I will continue to uncover Woodbridge's unique culture, traditions and values as I expand...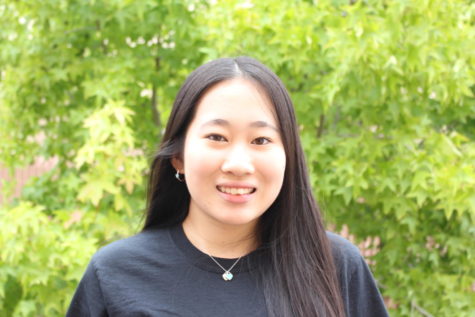 Leisa Komyo, Co-Editor-in-Chief
Hi Warriors! My name is Leisa Komyo and this is my third year in the Golden Arrow. I am honored to be working this year as a Co-Editor-in-Chief, photographer...