IUSD Awards Teachers of the Year to Fellow Warriors
Woodbridge educators Rob Blaney and Dan Kozak receive IUSD Teacher of the Year awards.
Mr. Blaney 
Vocal music director Rob Blaney received Irvine Unified School District (IUSD) teacher of the year accolade for the 2019 and 2020 school year. 
Blaney holds a large role in the performing arts department and has seen vocal music expand to seven choirs during his ten years at Woodbridge High. 
"We started Songs and Stories concerts when I got here, and then the Legends concert," Blaney said. Blaney looked at the opportunity of adding more students to the department upon the completion of the theatre. 
Blaney uses singing to connect to students. "I feel like I have a good relationship with the students, a lot of them will come to me for advice or looking for letters of recommendation or just want to come in and hang out, which is super fun, " Blaney said. 
Junior William Hardcastle lauded Blaney as being professional, clear and open to work with many. Hardcastle also mentioned Blaney's personality. 
" He talks about his life outside of school. Just the way he leads the class, he has a lot of personality, how he leads warmups and just doing random wacky stuff, he is really entertaining," Hardcastle said. 
Blaney holds a unique Hollywood background which encourages students to challenge themselves in new areas. 
"Before I was a teacher, I worked as a professional musician, so I did studio work in Los Angeles and national tours and stuff like that. I did a lot of performance coaching for singers and so it has been fun for me to bring those skills into the classroom," Blaney said. 
Blaney is glad to receive the award and applauds Woodbridge's talent.
"[The teaching faculty] is stellar and it is humbling to be voted on by your peers for an award and I think that is the way Mr. Kozak and I feel," Blaney said.  
Mr. Kozak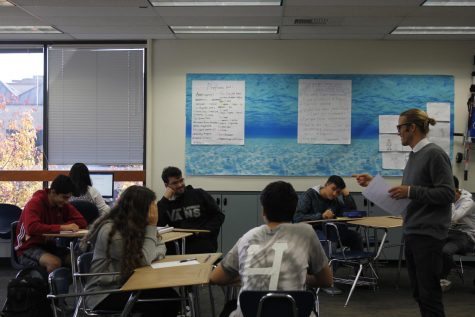 English Language Development (ELD) and English teacher Dan Kozak is also a recipient of the IUSD teacher of the Year award for the 2019 and 2020 school year. 
Kozak encourages students to think critically about real-world issues, a skill that he thinks will empower the next generation to respond to global challenges. 
"I try to get students to see the connections that the literature opens up and then have them look around in their lives and see those same patterns," Kozak said. 
Kozak was on the committee to add the ELD 1 course to Woodbridge High's campus with the support of Principal Christopher Krebs and other faculty. Before the addition of the course, students had to attend University or Irvine High before continuing their English language education at Woodbridge. 
"I've noticed that [ELD 1 students] feel like they're more in the community and are really able to become part of Woodbridge," Kozak said. 
As an ELD teacher, Kozak can create a special relationship with students. 
"I sincerely enjoy working with my students… There is this give and take energy exchange that happens where students feel that you really care," Kozak said. "You're working with them and helping them improve." 
Kozak appreciates the variable environment of the classroom. 
"What I like about teaching is just how different it is every single day; every day has a different atmosphere to it," Kozak said. 
Junior Jack Chen commented on Kozak's qualities.
" I think a good teacher has a passion for teaching and is willing to help his or her kids in whatever way possible. I think that Mr. Kozak has done just that in his classroom," Chen said. 
Chen also described Kozak as a role model for future teachers and highlighted his patience. Kozak also recognized that he was a part of a larger family of teachers.
"I feel very honored by it and I also feel humbled, I think that all teachers at Woodbridge are doing an excellent job and I wish everybody could be recognized for what they are doing," Kozak said. 
About the Writer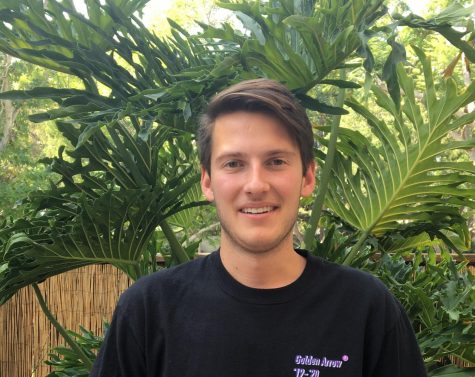 Nicholas Oshefsky, Staff Writer
Hi Warriors, I am Nicholas Oshefsky and I am a senior this year! I will continue to uncover Woodbridge's unique culture, traditions and values as I expand...