COVID-19 Brings the 2019-2020 School Year to an Early Close
In response to the California executive stay-at-home order, students and staff brace a new wave of challenges
On March 19, California Gov. Gavin Newsom issued an executive stay-at-home order, prompting Irvine Unified School District (IUSD) Superintendent Terry Walker to extend the three week closure of all IUSD  schools to the end of the school year. To accommodate the compromised learning situation faced by many students, IUSD announced that teachers would adopt a "credit/no credit" grading system for the remainder of the semester starting April 14. 
"This last part of the school year has obviously been chaotic and is functioning as an experiment for online school, so I think it would be unreasonable to expect students to perform as well in school as they usually would," senior Zack Azkin said. "I must compliment the fact that IUSD has been working their hardest to rapidly set up distance learning on short notice."
Similar changes have also been reflected nationally: the College Board announced it would administer at-home, open-book free response Advanced Placement (AP) exams, pushing testing dates back an additional week. The College Board also provided students with daily virtual seminars that review topics key to the AP material. 
"I think we are living in unprecedented times, and I think the College Board is trying to make a decision that is in the best interest of as many AP students as possible," chemistry teacher Crystal Cooper said. "The efficiency of open notes exams depend on the questions, so we won't know until we see the test."
Regarding the Scholastic Aptitude Test (SAT), the College Board plans to administer in-person exams during the months of August, September and October.
Academics aside, many students prepare to say goodbye to a school year cut short, as seniors expect to end their formative years of education in the absence of prom, graduation and other senior traditions. 
"It's still really hard for a lot of us to really come to terms with the fact that senior year, in the traditional sense,  is over," senior Andrea Dela Cruz said. "Regardless of the situation, I have a lot of faith in our school– I know that our school will do whatever it takes to help the class of 2020 get the senior experience we deserve."
Beyond the class of 2020, COVID-19 is expected to pose a number of challenges for IUSD in the years to come. 
"It can take years to reconcile the damage caused by a gap in learning like this," Principal Christopher Krebs said the Parent Teacher Student Association (PTSA) conference on April 16. "[COVID-19]  is going to have profound effects on public schools and schooling for the next couple of years."
About the Contributors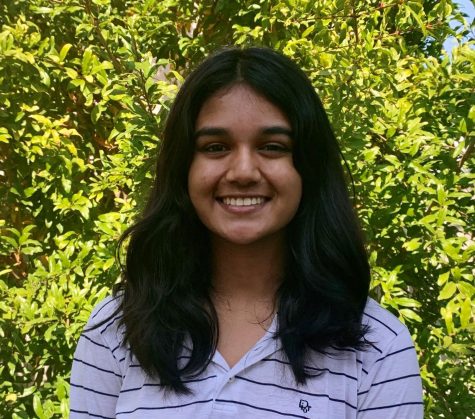 Sristi Palimar, In-Depth Editor
Hey Warriors! I am so excited to begin another volume of the Golden Arrow. Coming into my third year in journalism, I plan to serve our publication as...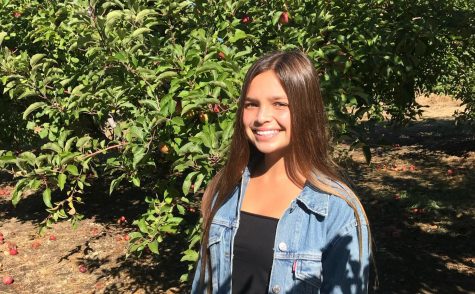 Maddy Cornelio, Visual Director
Hi Warriors! My name is Maddy and this is my third year on Golden Arrow! I am this year's Visual Director and can't wait to bring to you our magazines...