New School Year, New Changes
As students come into an unprecedented school year, students will be following new guidelines to ensure safety for all staff and students
Hybrid Model
The hybrid model is now the only way that Irvine Unified School District (IUSD) students can go physically back to school. The difference between traditional school and the hybrid model is that students can only attend school twice per week depending on their last name.
"I think the main advantages of the hybrid model are that you are guaranteed Woodbridge teachers and there's the opportunity to see teachers and fellow students in-person once we reopen," said senior Lydia Ignatova.
Students started transitioning to hybrid on Sept. 24 and Sept. 25. Students with A-LE last names attended school on Sept. 24 and LI-Z attended physical school on Sept. 25.
"I think that it's not as advantageous when you aren't able to see your teachers every day in-person to learn content and stay on track. A lot of this model is online so the majority of the content we learn is by ourselves. I think it gives us a chance to be safer which is most important right now," said senior Keerat Kaur.
Staff members and teachers, added new safety measures, such as separating desks, putting dividers on desks, providing disinfectant wipes and hand sanitizers, to every single classroom and different learning procedures to assist students through this unconventional style of schooling.
COVID-19 has not only impacted staff members but also the campus itself, lunch on campus is only available to hybrid students who have a seventh or eighth period. Hybrid students without a seventh or eighth period are required to leave school to avoid crowding on campus.
IUSD Virtual Academy
IUSD Virtual Academy (IVA) is another model for this new school year. As the name suggests, IVA is a digital school. In this virtual setting, students are expected to attend an online school as they did at the beginning of the pandemic.
"I like the model and it makes sense. Like anything that is new, you have to give it time to work out the kinks and establish itself to run in such a way that supports all students. IVA is a benefit to our community. It provides the community with a mode of learning that addresses a key issue of safety," said counselor Camera Kem.
IVA students are learning from the Florida Virtual Curriculum, a system in which students from all over the world can learn from kindergarten to high school. Students in IVA may have teachers from all over IUSD. Throughout the week, students follow a schedule that comprises of synchronous, 85 minutes live instruction days and semi-synchronous, ten minute check-in days.
Breaks
Break times are adjusted as well. The time that students have their breaks after the first period of the day will depend on their third or fourth period classroom number. If a student's third or fourth period has an odd room number, then that student would have their break before their 3rd or 4th period. However, if their class has an even room number, then their break will be after that 3rd or 4th-period class.
Clubs
Clubs this year are required to have all their meetings and events be hosted on Zoom and are not able to do their activities from previous years. The Arts and Crafts club is facing this situation. They are not able to go and meet with their members in-person since they are having their meetings via Zoom.
Sports
This new school year has also affected sports. Many sports had to cancel their events due to COVID-19. Athletes could not participate in sport summer camps, leaving many students waiting until the start of the new school year to try out for teams. In early October, some sports, such as water polo, have started their training camps to practice for possible games.
About the Contributors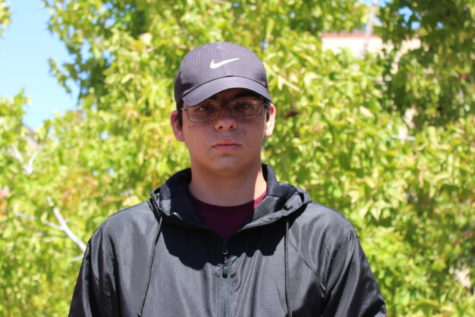 Alberto Neira, News Editor
What's good Warriors! I'm Alberto Neira, and I'm proud to say I'm your News Editor and a writer this year. I've been in the Golden Arrow for four years...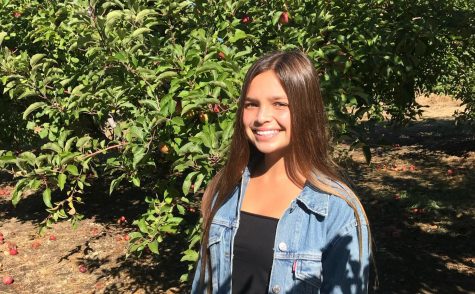 Maddy Cornelio, Visual Director
Hi Warriors! My name is Maddy and this is my third year on Golden Arrow! I am this year's Visual Director and can't wait to bring to you our magazines...