Teachers Training To Be Antiracist
The new IUSD Educators for Social Justice Committee aims at providing teachers training to promote equality through education
Prompted by the recent Black Lives Matters protests, Irvine Unified School District (IUSD) began a program over the summer in the form of Zoom meetings, which allowed high school teachers from each school across the district to learn new techniques to combat systemic racism in classrooms.
Systematic racism in classrooms involves discrimination against racial minority groups, whether including content that favors white students, or not offering ample opportunities for their voices to be heard. These are things Woodbridge High is trying to mitigate. 
"There was a lot of community questions and a lot of community calls for action. And resulted in a lot of staff calling for action and this was in almost every single community and almost every single school," Principal Christopher Krebs said.
Around 1,500 community members signed a petition, forming this newly collated committee which ran the programs. They invited Principal Krebs to take part, due to his previous speeches and presentations at Woodbridge High and schools of humanities at various colleges on the effects of systematic racism as it relates to public education.
Former students of color in IUSD were contacted to give testimonials about their experiences, resulting in high school teachers creating and developing curriculum on not just how to be more inclusive, but antiracist: actively engaging in conversations about racism while coming up with strategies to avoid marginalizing minority groups.  
Teachers engaged in "courageous conversations," in which they discussed how to work on their inward facing, or own bias' in word choice and analogies, as well as their outward facings in the specific content they teach.
"For example, in my science classroom, a lot of my students were doing research on scientists of color who they identify with, who they can relate to, and even get in contact with to call them and say, 'Hey, what's your experience as a Latinx scientist, or what's your experience as a women in science, or what's your experience as a black women in science?'" Science teacher Will Buckley said.
Even beyond the classroom, Irvine Virtual Academy English teacher Ruth Alix, who worked in the teacher training program, wants to facilitate these discussions with her kids and family. And in the English classroom, she wants to offer more supplemental writing in from people of color to get those specific experiences. 
"I really felt a personal call to action when I saw what happened to George Floyd, and I have been seeing things like that happen for a long time," Alix said.  "I guess I thought things were changing, and that they were getting better, but I don't think they are going to better unless all of us are actively pursuing antiracism. [The motivation should be] how can I help to battle racism?"
Those ideas of antiracism ultimately trickle down to students, where Woodbridge High teachers hope to instill the ideas they learned from their trainings, and allow students to appreciate the diversity of the campus and world. 
"I am an Asian American and I really do not want to downplay our own racial battles but in this accord and especially in Irvine I feel that we do have a sort of privilege that others may not have," junior Alison Ho said. "However, I do hope that the committees allow for better education and awareness on these issues so I can be a better friend and supporter. I think not tolerating racist behavior and comments no matter how minor it might be is a good start – those things add up and is an underlying factor that fosters a negative environment." 
Woodbridge High teachers continue to dedicate their own time to addressing racism, implement new strategies into the classroom and search for any form of feedback. 
"It's students who are pushing us to try hard. If you feel like you're not being heard, you feel like you're not being out there, and feel alone, just know that the teachers are working hard to be there for you" Buckley said
About the Contributors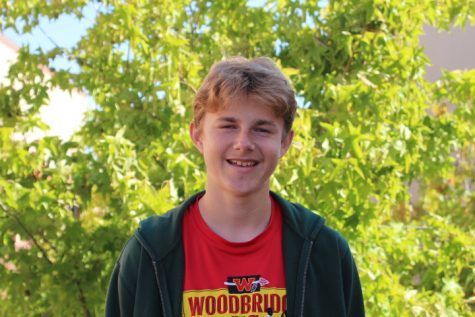 Oliver Corcoran, Opinion Editor
Howdy there Warriors! My name is Oliver Corcoran, returning for the 2020-21 Opinion Editor position. This is my 3rd year in the Golden Arrow, and I'll...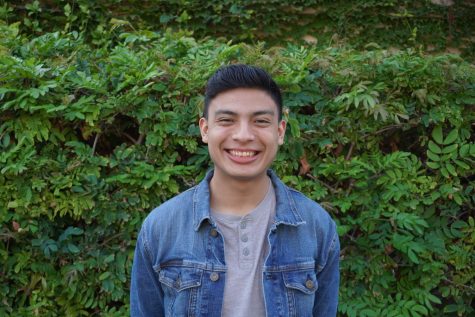 Daniel Roman, Illustrator
Hello Warriors! My name is Daniel Roman and I am an illustrator who loves the idea of sharing my creative passion with everyone through the Golden Arrow....