Supporting Students Through the Warrior Community
As students feel uncertain amidst drastic changes, Woodbridge High offers various mental health resources to help combat struggles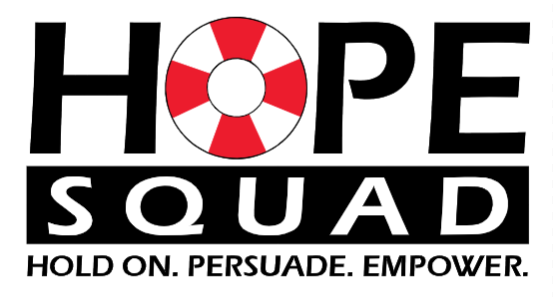 Hope Squad:
Hope Squad, a student-nominated organization, started its roots on the Warrior campus in 2018. The organization's mission strives to lower youth suicide rates in the community and support students who may be experiencing suicidal thoughts or other mental struggles.
As a group, members are trained on how to react, read signs and talk with fellow students whenever they are struggling.
Every year, Hope Squad hosts Hope Week which is a week where members host activities to spread mental health awareness during lunch.
"There is so much value to this week as we are able to shine a light on suicide awareness and remind students on campus that they are not alone," Hope Squad member and junior Emma Wong said.
Due to the pandemic, Hope Week may be looking quite different this year. Despite this, the Hope Squad members are working to reach out to students through the Hope Squad Instagram account and the Woodbridge website.
"When we run events as a Hope Squad, the hope is that people are able to see us and remember that we are people who can always help," Wong said.
Mental Health Awareness Club:
Through the Mental Health Awareness club, students have the chance to explore all aspects of mental health and learn about different ways to combat the negative stigma against mental health.
"The Mental Health Awareness club is an important part of Woodbridge as it is a designated place to feel open and unjudged to share any and all emotions and thoughts free of judgment," Mental Health Awareness club president and senior Sarah Hamidi said.
"High school is no doubt a very stressful time, and unfortunately, it is not common that students are taught how to properly care for themselves during times of fear, doubt, anxiety, stress and uncertainty. It is an extremely important skill that our club focuses on."
In every meeting, club members cover various mental health issues, such as anxiety and depression, that can affect anyone.
Although students can not come to in-person meetings for the time being, the club itself is active on social media. On its Instagram page, the club provides students with different posts pertaining to mental health and other helpful resources to spread positive affirmations, as well as self-care tips. During COVID-19, the club also plans to share different ways to manage stress during distance learning. In its upcoming virtual club meetings, the board is hoping to meet club members and promote a comfortable and welcoming environment especially during these times.
"This is a very unique situation during unique times and we look forward to helping each other maintain positivity and resilience until we can return back to school as normal," Hamidi said.
Counseling Department: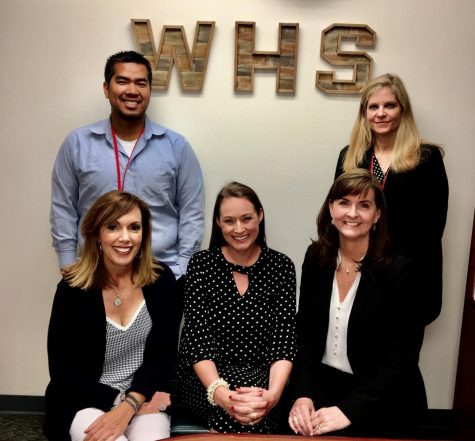 As the pandemic continues into the academic school year, many students and families are still adapting to the new challenges that occurred.
"Student lives at home may have…changed. Families lost jobs, experienced financial insecurity, moved to be closer to extended family, struggled by being together all the time and the list goes on," counselor Jennifer Carrington said. "These changes also manifested in physical concerns like sleeplessness or feeling overly tired, losing track of time, overeating or not feeling hungry at all, irritability. Bottom line: There are many ways the pandemic has impacted mental health for everyone."
This year, counseling is taking the virtual approach to connect with students and help support their academic and mental well-being. Through the canvas counseling page, students and families can find their counselor's contact information and set up appointments via Zoom or a phone call to discuss any concerns or provide general social and emotional support.
"While everyone experiences those feelings of anxiety, sadness, frustration, agitation, etc. as a normal part of life, it's when you're experiencing those same emotions at a significant level over an extended period of time or where those feelings are consistently and negatively impacting your life that it is time to seek professional support," Carrington said. "Woodbridge High (WHS) counselors are also available to work with families on community referrals for mental health support."
Additionally, on the canvas page, there is a designated health and wellness section where Mental Health specialist Megan Humphrys updates the page with different links to self-care worksheets and activities, a virtual calming room as well as a Distance Learning Survival Guide that breaks down helpful tips to achieve success during virtual learning.
In addition to her work on the canvas page, Humphrys also provides emotional support to students who are struggling with both personal or academic issues.
"One of the things I love most about being the Mental Health Specialist [Wellness Coordinator], is that I am able to connect with so many different students at school,"Humphrys said. "I get the honor of meeting them in their darkest moments, and get to walk with them in the hard places to get to deeper attunement with themselves and peace in their lives."
In the future, Humphrys plans on introducing new virtual events throughout the year and the counseling department's wellness activities will be rolled out every month during homeroom.
Scan QR code for other mental health resource on and off campus: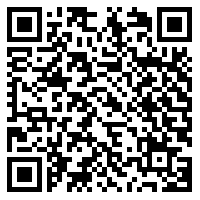 About the Contributors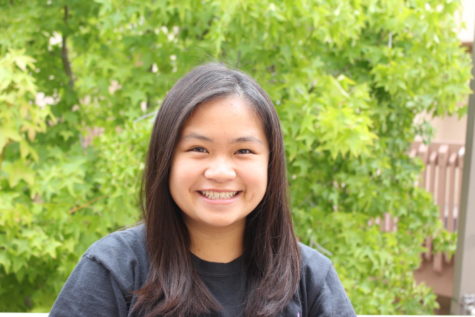 Natalie Nguyen, Co-Editor-in-Chief
Hi Warriors! My name is Natalie Nguyen and I am a senior. This will be my fourth year of being a part of the Golden Arrow. I have formally served as the...