The Push for Change
The Golden Arrow addresses our own journey in learning about racial equality and justice
The editorial process is typically systematic: brainstorm, interview, write, edit and publish.
However, as our fall editorial team delved further into conversations about race and inequality, we realized that this article would demand more than just argumentation: we found it difficult to create a nuanced argument that would truly shed light on the diversity of our campus.
Our editorial topic found its roots in the aftermath of a summer that exposed the racial injustices that exist within our nation and mobilized Woodbridge High students to engage in youth activism. Thus, our intention was to affirm the Golden Arrow's commitment to social justice and acknowledge the political climate that so immediately inspired students to take action in their community.
However, as we continued to research the conflicting politics that surround this topic, we struggled to agree on a stance that was both cognizant and inclusive of our diverse campus. Furthermore, we lacked a perspective that none of us could truly understand:
marginalization, or the experience of systemic discrimination.
We looked to our campus leaders for guidance, conducting interviews with students of color who felt they could speak to their
experiences with racism on campus and in our community. Their perspectives prompted our editorial team to confront our privilege, as it protects us from experiencing discrimination that disproportionately affects Black, Indigenous and people of
color (BIPOC).
We realized that as non-BlPOC journalists, we lacked the authority to tell our audience what is and is not appropriate in combating racism we do not personally experience. As we deliberated different angles to approach the editorial from, our team repeatedly asked the question, "What can we do?" To best address the anti-racist attitudes we want to support. One perspective we drew from the Black Student Union, in order to find one way to answer this question.
"It's important for the youth to pay attention to the news and to be actively anti-racist, because we are the future. As cheesy as it sounds, it's true, one day our generation is going to have a president of our own, congressmen and women, activists and influencers," senior and Black Student Union Treasurer McKenzie Babu said. "If we can pay attention to what's going on we can find solutions to these problems." We wanted to use our magazine as a platform to uncover possible answers to our own question. Thus, our focus for the editorial shifted, as we began to explore themes of allyship and solidarity in place of politics and conflict.
Our editorial team embraces the opportunity to understand racism as it impacts our community, and recognizes the privilege that allows us to merely learn about injustice, rather than experience it. We want to share our editorial process with you, in hopes of removing the often stigmatized nature of these conversations. Open dialogues about racism and injustice are often difficult to undertake, but that does not diminish our responsibility to have them.
People on campus are taking action in order to combat racism and injustice by providing spaces to learn as established clubs such as the Black Student Union, Filipino Club and Chinese Club, along with other widespread groups and movements. And while there is progress, this is not over. Advocacy is commitment: we as a younger generation have a responsibility to push for discussion and growth.
Obviously, there is no specific way in working on such an involved topic as there is no clear answer. The most important thing is to be aware of the injustices perpetuating our society and educate ourselves to have a better understanding of our diverse viewpoints. This is a time to reflect on our own experiences and keep questioning and learning.
We, as journalists, are still learning about this topic and will not stop with what we know. This topic has many facets—regardless,
it is a fact that we as students, faculty, friends, humans should support the opportunity to further educate themselves on this issue of racial injustice. In a large part, it is about spreading kindness and love to everyone around us. By educating ourselves, we are embracing cultures and are able to treat others with a heightened sense of compassion.
Take this as an opportunity to grow your understanding and commit to allyship. Look within yourself and keep asking, "What can I do?" To help guide you through this question, here are a few resources our editorial team compiled:
Resources:
Articles
How Students Benefit from School Diversity – UC Berkeley published this article in order to inspire students and faculty. The author provides a positive message about treating others with kindness, promoting diversity on campus and listing the benefits of a friendly, colorful community.
Register to Vote – Information on how to pre-register and register to vote for candidates that will work to be and uphold anti-racist values 
Race, Racism and Racial Justice Resources – The New York Times compiled a database of resources for parents on how to teach children to be antiracist, recommendations for teachers on teaching students to be anti-racist, films to watch, excellent student authored opinion articles and news about current events. 
The 1619 Project – The New York Times Magazine launched the 1619 Project in August 2019 in order to exemplify that 1619 was the first year that the United States became a nation with slavery, invoking a culture of racism. The project, which includes an educational podcast, exists to "to place the consequences of slavery and the contributions of black Americans at the very center of the story we tell ourselves about who we are as a country."
How To Talk With Children About Race, Gender And Class – National Public Radio (NPR) wrote this article to explain why parents should be talking to their children about race, ethnicity and culture consistently from an early age. It examines why parents often feel comfortable discussing race with their children, but they just do not have those conversations. NPR and Sesame Workshop have a joint podcast for parents and in the beginning of 2020, they devoted an episode to the importance of talking about race and inequality and also helped parents strategize how to do so. 
Moving Beyond Diversity Toward Racial Equity– This article outlines the nuances between diversity and racial equity. It raises three important points in actively combating racism as opposed to seeing it from veiled political viewpoints; (1) understand how power works and use it for change, (2) accept that conflict is part of the process, and (3) see it as an ongoing commitment.
Diversity Must Be Recognized– This is an article which raises the key difference between recognizing and acknowledging racial/physical/social differences and being mindful of them as we talk and interact with others vs. allowing such nuances to influence our biases and degrade our treatment of others.
Books
White Rage – written by Carol Anderson
So You Want to Talk About Race – written by Ijeoma Oluo
Movies
Freedom Writers- dir. Richard LaGravenese
Eyes on the Prize- dir. Henry Hampton
The Talk: Race in America- dir. Samuel D. Pollard
Hidden Figures – dir. Theodore Melfi
The Great Debaters – dir. Denzel Washington
Selma – dir. Ava DuVernay
The Color Purple – dir. Steven Spielberg
About the Contributor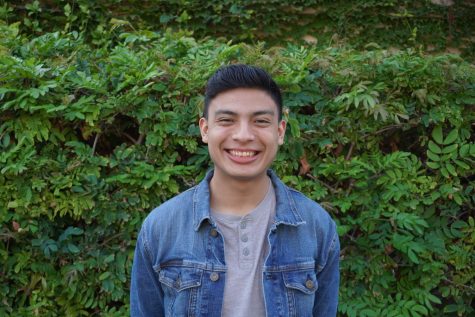 Daniel Roman, Illustrator
Hello Warriors! My name is Daniel Roman and I am an illustrator who loves the idea of sharing my creative passion with everyone through the Golden Arrow....