Woodbridge High Athletes and Major Sports Adapt to COVID-19
Athletes elaborate on COVID-19 and detail how the pandemic has changed practices, games, team dynamics and more
Since the beginning of the COVID-19 lockdown, many athletes around the world have seen their respective sport come to a halt. Practices, games, and even leagues were either canceled or postponed. Some athletes at Woodbridge High School have also seen the coronavirus outbreak cause problems with their teams and their student-athlete life, as well as their future college plans, as it's harder for scouts to find good athletes. Here is how some of these athletes, whether current athletes or alumni, have reacted and were affected by COVID-19:
Senior Owen Lucas is a varsity football player and track runner. COVID-19 drastically affected both sports he partakes in., described how the pandemic has affected both sports that he is a part of.
"Last year when all of this first started, it was the beginning of track season. [We were] working hard for a couple of months and we were just about to start running meets, I think we actually had one… Then this whole thing, coronavirus… and now no track season. I was pretty bummed because it was my junior year, and as of my sophomore year, my [running] times weren't great so I was looking to improve. Luckily, football, as of right now, hasn't been cancelled," said Lucas.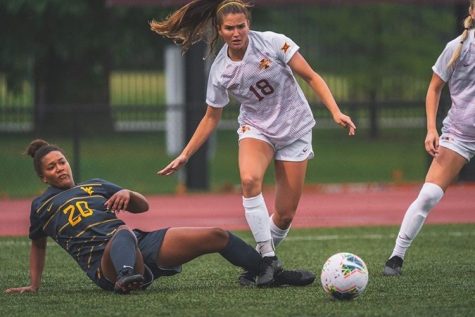 College freshman and former Woodbridge High varsity girls soccer team athlete Olivia Edwards noted some of her concerns and worries she has for major sports, especially with the future of her own soccer team at Iowa State University.
"I'm worried that things won't go back to normal. Because of [COVID-19], everything has changed so much. I honestly don't remember what life was like before [COVID-19], and I'm scared that it won't ever go back. The normal is going to be very different from now on," Edwards said.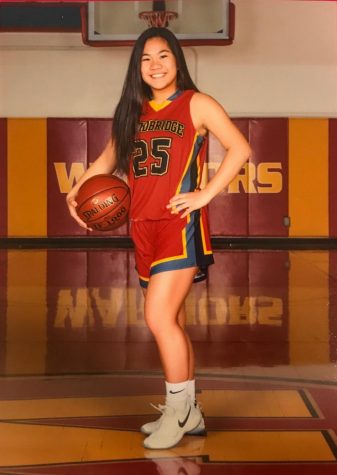 College freshman and Woodbridge alumni Tiffany Nguyen, played for the Woodbridge Varsity Girls Basketball team for most of her high school years. Despite the current circumstances that cut her season short, Nguyen finds light in positive outcomes for the team. described some positive outcomes for the team despite the current circumstances.
"A positive, as a mentor, is that I notice and can see who is putting in the work [in the] off season and in their own time. It allows me to see who's passionate about the sport and their success," Nguyen said.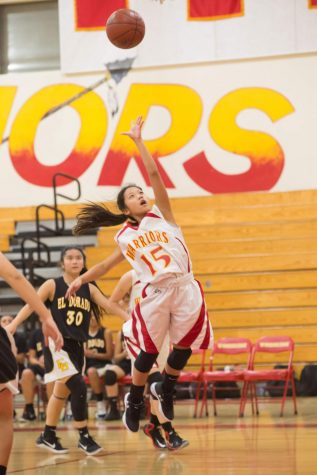 Senior Krista Lao plays for the varsity girls basketball team. She mentioned what her first reaction was to the lockdown and how she knew that something was going to happen with the rest of the sports slowly starting to cancel.
"Around the end of our season last year, when concerns surrounding COVID-19 were increasing rapidly, I knew that practices and games wouldn't be able to run as they usually do. But it's been nice to see how our team has adjusted, with Zoom workouts and videos to supplement in-person practices. Going into this next year, as much as I want to play my last season, I know the health and safety of others is so much more important," Lao said.
Different athletes have their own way of coping with COVID-19, as athletic camps have started back up. Although, the future is uncertain, so as time passes, athletes at Woodbridge High School and around the world will have to continue to adapt to the current circumstances until the world goes back to normal.