Raise Your Voice
Students at Woodbridge High have been pushing for equality all summer – here's how the fight for change translates into school programs.
Diversify Your Narrative, IUSD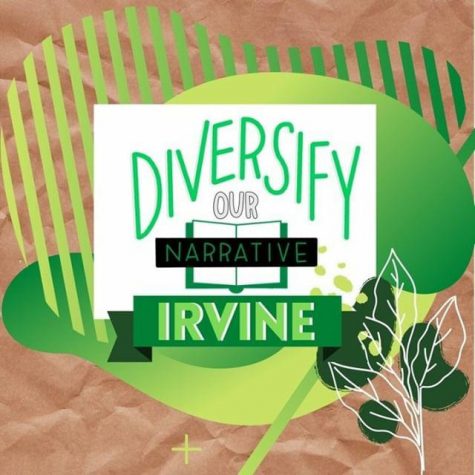 Diversify Our Narrative Irvine Unified School District (DONIUSD) is a student-centered initiative dedicated to improving IUSD's curriculum and promoting diversity in our education system.
One of the more notable organizations to appear amid the Black Lives Matter movement is a petition known as #DiversifyOurNarrative. It is essentially an appeal to integrate diverse, anti-racist texts into high school curriculum. When news of the worldwide-initiative reached Irvine, Irvine Unified School District (IUSD) students were quick to implement the initiative for the benefit of IUSD students and faculty.
"A lot of people feel like they're underrepresented in our curriculum, or they feel that where they come from is represented in a negative way. I feel if we can do something about that and change something about that, then we should…We have a list of different things we want to see in the curriculum. One of them is changing the glorification of Christopher Columbus in younger grade levels…In that unit, we labeled Native Americans as Indians. They're actually Native Americans, and we used to reference them as Indians and wear headdresses and things like that, which is cultural appropriation, which we don't really know about when we're that young. And also reading a lot more books by people of color (POC) authors," student representative Riya Agnihotri said.
DONIUSD members use social media platforms like Instagram and Twitter to promote recognition of notable POC and acknowledge important events which relate to IUSD and Woodbridge High students. The organization also holds biweekly meetings to discuss the ever-changing political climate as it relates to students and how best to spread their message.
Warrior Women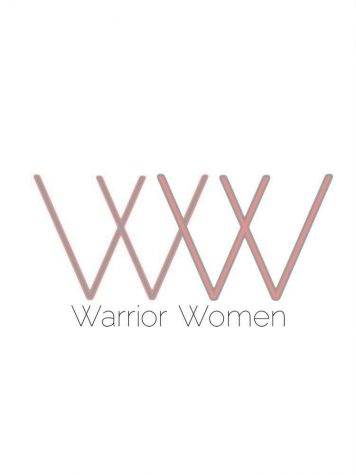 Warrior Women (WW) is a club dedicated to empowering women and protecting women's rights at Woodbridge High. The organization encourages students to be active in politics and decide their own future by providing a safe space to share ideas, organizing petitions in support of free femine products on campus and publish essays regarding topics such as feminism in the modern age. This year, WW has extended their platform to prevent all forms of discrimination, reminding students that everyone deserves to feel empowered.
"I think the feminism community is so powerful- we all believe in the highest degree of equal rights for all people and believe in it passionately. People who join this club all stand against any forms of sexism, racism, homophobia or any other forms of discrimination, and this creates a tight knit community of students who fight against these injustices," senior and club president Hanni Sung said.
With this summer's dramatic rise in student participation in politics, Sung is excited to greet new members and continue spreading positive messages not only for women, but for all those in need of recognition. She plans to continue posting information on the club Instagram page and host meetings with members to continue discussions outside of social media.
"I'm a big believer of the smallest things holding potential to make the biggest difference, and to take steps towards change we need to take action now. We may just be a couple of high schoolers in a pool of a million, but at the end of the day, when someone stands for what they are passionate for it can cause a ripple effect of inspiration. Every little thing counts, and I think this is why a successful impact is definitely reachable in the near future," Sung said.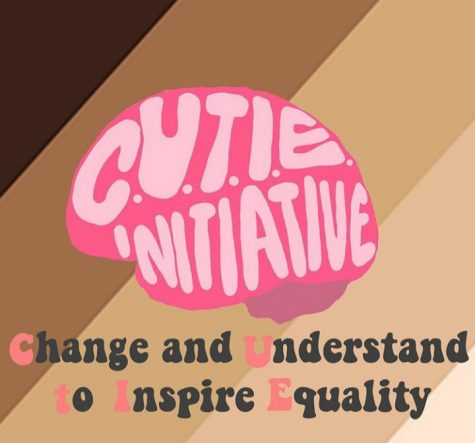 CUTIE Initiative 
Headed by club president Althea Bravo, Change and Understand to Inspire Equality Initiative (CUTIE) is a social-media centered program dedicated to informing students of political events and helping promote a diverse and tolerant campus environment.
"I feel like others are really drawn to [CUTIE] because it's youth-led…it's a really good cause as well, because I think that racism right now is such a big issue. Especially with Black Lives Matter and Asian treatment due to COVID, and things like that. I think it's really important, and people are finally speaking up about this," Bravo said.
Between creating digital infographics, holding Zoom meetings and encouraging anti-racist discussions among faculty and students, CUTIE is working with teachers and students at Woodbridge High to create projects outside of the typical curriculum that inspire students to explore their individual heritage and learn more about cultures that are not typically highlighted in classes.
"Right now, we're actually working with [Mr. Takeno] at Woodbridge in doing a class project for us. He will be doing an assignment where students will make a model of a notable POC figure of history that isn't talked about as much."
CUTIE gives students a platform both to share and locate information about current political issues. Members come from all ethnicities and backgrounds, helping to ensure that a voice is given to each and every stance. Bravo believes it's important that these discussions are held, especially in our teenage years.
"I think it's super important to get people involved and try to start a conversation about it, especially when we're young, because people who are young have so much impact, and their voices have a place in society. It's important that the voice is heard," Bravo said.
About the Contributors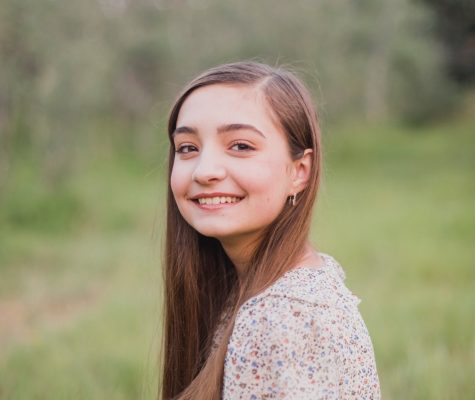 Chloe Bouton, Arts and Entertainment Editor
Hey Warriors! My name is Chloe Bouton and I will be your Arts & Entertainment Editor for the 2020-21 school year. This is my second year in the Golden...