Students Combat Isolation and Mental Illness Amid COVID-19
As social distancing continues challenge conventional learning, students must work to overcome the emotional and academic stress of prolonged isolation
The psychological effects of COVID-19 are becoming increasingly apparent as the beginning of January marks nearly 10 months in quarantine. Anxiety for the future, academic stress and financial burdens pose serious threats to many students' mental health and prolonged isolation from family, friends and teachers does little to assuage these feelings. 
"One of the challenges of being distanced is that it's difficult to make connections with people and it's harder to communicate. Both of those things impact social-emotional health and academic success," counseling department chair Jennifer Carrington said. "Motivation is probably the number one factor I see students struggling with, just finding the internal motivation to learn independently, to set up Zoom meetings with their friends, to find the time to connect with people."
According to a Center for Disease Control Household (CDC) Pulse Survey on Mental Health, in November, approximately 38.3% of Americans reported symptoms of anxiety in California alone. In places like Washington D.C, numbers are as high as 45.6%. Such chronic stress can cause chemical and physical changes in brain structure, inhibiting attention, concentration, memory and creativity. 
"With so many unknowns and a reduced ability to spend time with friends and loved ones due to quarantine, feelings of stress and sadness are understandably on the rise," mental health specialist Megan Humphreys said. "I am very thankful for technology and that we have the opportunity to continue to connect with others. "
Despite its perceived benefits, in many ways, technology is a double-edged sword.
"You become incredibly restless, your eyes hurt, you have to sit in your chair for the whole day and that's exhausting," junior and Associated Student Body (ASB) human relations commissioner Pantea Khanipourkakrodi said. "There's also social media, and there is a positive side to it because you still get to communicate with your friends […] but it also reminds you there's a lot you're missing out on." 
It is important for students to tread carefully on platforms like social media, which often breed feelings of overwhelming dependence some would classify as addiction. 
"Because [technology] is such a pervasive part of our lives right now, it is very difficult for students to recognize that it's a problem because we have to be on it. Your technology is a tool. If that technology becomes an addiction in your life and you feel anxious when you're not with it, that is an indicator that there might be a problem," Carrington said. 
In order to support students' mental health and wellness, ASB organized a mental health committee, taking greater responsibility in boosting morale on campus through positive affirmation campaigns and online check-in forms. 
"One of our goals in ASB is to be a safe haven on campus […] We love people, we would absolutely love to make a positive change in people's days, months, mindsets. We are always open," Khanipourkakrodi said. 
Despite the challenges this prolonged state of isolation continues to pose, one might hope that our generation emerges from this experience with a newfound perspective on life. 
"I think that students are aching to return to a normal way of life and have regular interactions with peers, and [I] believe that the pandemic may actually have a positive effect of valuing relationships and community in a deeper way," Humphreys said. 
About the Contributors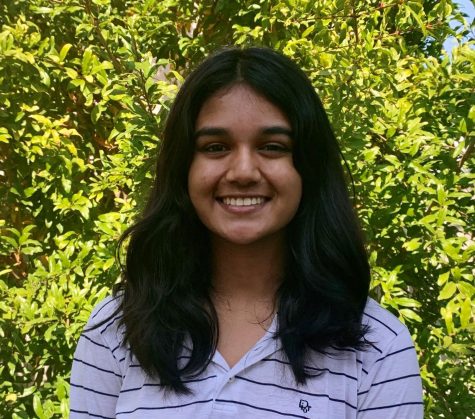 Sristi Palimar, In-Depth Editor
Hey Warriors! I am so excited to begin another volume of the Golden Arrow. Coming into my third year in journalism, I plan to serve our publication as...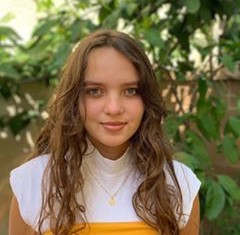 Nicolle Delgado, Photographer
Hey, Woodbridge students! This is my first year working at the Golden Arrow and I'm excited to be able to represent various sides of Woodbridge High life...