The Future of Concerts With COVID-19
With the new stay at home orders, the arts had their concert cancelled, but they remain hopeful for a concert towards the end of the year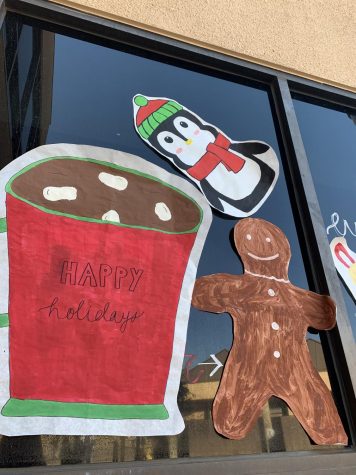 With the new stay at home orders, the arts had their concert cancelled, but they remain hopeful for a concert towards the end of the year. But the winter concerts aren't over yet for some of the sections of the art department.
"We're getting a bunch of takes recorded this week and next week, and basically each music group is doing chamber groups, and each group is recording one piece. If you remember that one WarriorTV episode where they had the rally band perform, where they had to cut and paste the different videos, that's basically what it's going to look like, but with orchestra music," junior and member of the symphonic orchestra at Woodbridge High Daisy Bateman said.
Although a drive-thru style concert isn't possible now, Rob Blaney, head of the choir department, plans on hosting one next year, and also reveals the origin of the idea.
"This was the brainchild of our Drama teacher, Mrs. Gaona. She attended an Elf on the Shelf drive-thru experience and wondered if we could do something similar here at WHS. While all of the Visual and Performing Arts (VAPA) teachers were excited about the event, I feel badly for Mrs. Gaona and all of the students who spent so many hours building and painting set pieces and decorations, and planning out the plot for the event. All of the VAPA teachers are friends and we love an opportunity to collaborate. I feel confident that you can expect a holiday drive-thru experience next December," Blaney said. 
Blaney remains optimistic on using this year to really improve the skills of his students, teaching them about the scientific positives that go along with singing.
"My goal for the Vocal Music Department is the same every year… to grow! Choir offers so many performing and bonding experiences, that I think that every student on campus should take at least one year of choir. As a school district, Irvine Unified School District (IUSD) thinks that music is important. So much so that all IUSD elementary school students are required to take either choir or band. The science is clear… playing music and singing has been shown to increase motor control, listening and memory, and impacts our ability to plan. Our neuroplasticity, coordination, attention span, and alertness are also improved. Studies also show that people who sing on a regular basis are happier and healthier," Blaney said. 
Mackenzie Wong, one of the dance team captains and a senior, hopes for an end of the year as close to COVID free as possible.
"I do have hope for a "normal" end of the year! Hopefully restrictions will let up as the vaccine becomes more widely distributed and we can begin to connect in the ways we used to. I'm looking forward to utilizing the PAC and finally getting to a stage where we don't have to re-block the dances due to lack of space or worry about getting splinters. I'm excited to keep pushing forward to our goals and even if we don't get a regular end-of-year, I want to continue creating awesome memories with my team and my friends," said Wong.
In another effort to still keep the Christmas spirit up, the art department put up decorations around the front of the school, which are parts of the original sets for the concert. Each department hopes for a quick rollout of the vaccine, which was first distributed on Dec. 15th in Orange County, and lower cases, for a proper conclusion at the end of the year.
About the Contributors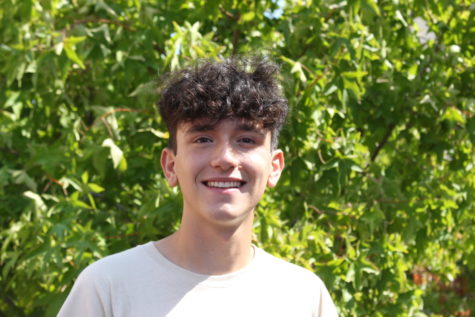 Ethan Lewis, Sports Editor
Hey Warriors! I'm Ethan Lewis, and I am super excited to be your Sports Editor again. Just like last year, I will strive to represent all sports, interview...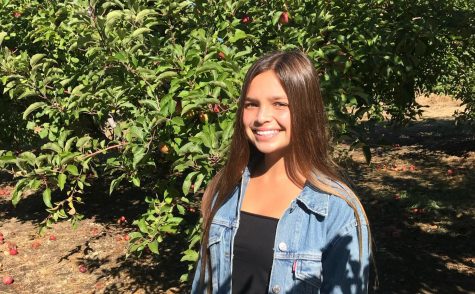 Maddy Cornelio, Visual Director
Hi Warriors! My name is Maddy and this is my third year on Golden Arrow! I am this year's Visual Director and can't wait to bring to you our magazines...