Hybrid Workload Adds To Mental Burden Of School In A Pandemic
While the safety protocols in place at Woodbridge High effectively support physical health, reduced teaching time forces students to teach themselves overwhelming amounts of content, endangering mental health.
To ensure the physical safety of students enrolled in hybrid, IUSD has supplied Woodbridge with the financial resources to provide students and classrooms with masks, hand sanitizer and air filtration devices. However, according to students and staff, the hybrid model is unsuccessful in accounting for mental health. Hybrid strips students of personalized support, and results in a more intense workload, creating additional academic stress in an already stressful global health crisis.
The struggle to stay on schedule and absorb the material with forty to eighty fewer minutes of instruction per week especially intensifies the stress on AP students. Most AP students, 44% of total Woodbridge students according to Vice Principal Mrs. Linzi Gorzycki, are preparing for AP tests tentatively planned to take place in May.
"[My AP Economics teacher] has to go through all of the terms and everything faster than usual and has to try to teach online and in-person at the same time," Senior and AP student Adrian Curo said. "[My teacher does] more of a quick go-over and if you don't get it, figure it out yourself."
While some teachers have made further adjustments to their teaching styles and expectations regarding homework, the curriculum has not changed, which means students are responsible for bigger chunks of at-home learning.
"We're not in a normal school year so I have to be a little flexible," AP Physics and Physics teacher Robert Evans said. "I think the biggest challenge is when, when you guys are at home we can't manage you at home." Mr. Evans added that he gives students the flexibility to prioritize other classes on any given week due to the increased amount of stress.
And it's not just APs- even elective classes have increased other kinds of work to make up for the fact that singing, dancing, and playing an instrument is more difficult this year.
"I know for a fact that Mr. Blaney has definitely added more work because we can't sing," Curo said. "Instead of just not singing we're also now doing more sight-reading, more sight-reading factory, and online assignments and note names, recording…so there's definitely a lot more going on in choir work-load wise."
At this time, Woodbridge is acting in accordance with CDC guidelines, which deems singing an unnecessary risk.
"There's so many [assignments] to do [on] independent [days] and while we're at home it's so much harder to get work done," junior Kayla Jones said. "In class, we usually only have like one or two assignments but when we're at home we have like four for each class."
"I do notice that more students are seeking help, and appear to be more receptive to help," Psychologist Meghan Humphreys said.
Woodbridge High offers activities designed to help with mental health, including yoga and meditation recommended by the counseling department, and access to meetings with mental health professionals like Mrs. Humphreys. But some students don't find the given relaxation techniques practical considering the academic requirements.
"I think for that hour you do the yoga it would be okay, but obviously the responsibilities don't disappear, they're still there after," Jones said. Whether these resources successfully counteract the workload long-term is yet to be determined.
About the Contributors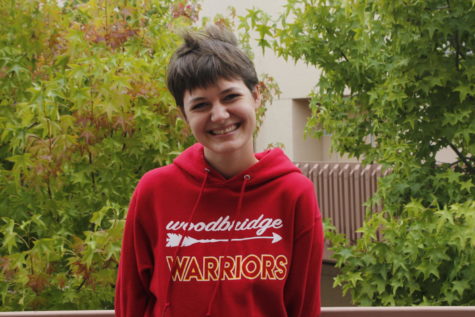 Sophia Anderson, Arts and Entertainment Editor
Hey-o Warriors! My name is Sophia Anderson and I am thrilled to act as your 2021-2022 Arts & Entertainment Editor. As a certified Choir Kid™ myself,...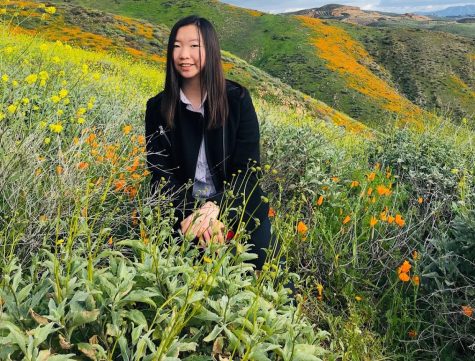 Andrea Chen, Photo Editor
Heya, I'm Andrea, an avid literature and Leigh Bardugo enthusiast. I'm operating as a Photo Editor and illustrator this year for the Golden Arrow Magazine....