Seniors Discuss Exotic Career Plans
A look into the careers physical therapy, theater and sign language interpretation from three seniors.
Seniors Joseph Moon, Christopher Ray and Karina Osbourne talk about the careers they'd like to pursue after graduating high school. They discuss their college dreams, setting goals and give future advice.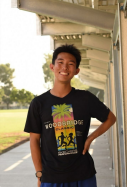 Joseph Moon: Physical Therapist
Senior Joseph Moon has been interested in becoming a physical therapist after his thigh injuries in sophomore year.
Throughout his recovering process he got to meet various physical therapists and got an insight of what this career is really like, that's what first captured his attention.
"I've always had an interest in how the body works and the physical aspects like biophysics," Moon said. He realised how vast this field is and how much there is to learn.
Joseph Moon knows many good schools in the US that offer good biology and research programs, but he personally would like to go to USC or UCLA to earn his degrees. "Personally I would want to go to USC because they have a really good graduate program for bio and physiology," Moon said.
There are many different workplaces and cities you can work in as a physical therapist, but Moon is drawn into Los Angeles.
"I think working in LA sounds like a very hardworking atmosphere and environment," Moon said.
As a physical therapist, you also get to meet different people. "I think that being in Los Angeles and having such a great diversity there will allow me to broaden my skills and meet these different types of people," he said.
From his personal experience, he would like to work in a clinic because of the fun atmosphere that is created there and how all the workers are like a family.
Moon gives advice to the warriors out there to keep asking questions, keep pursuing their interests and not be afraid to apply for internships.
He believes there are many great teachers and high level courses at WHS like AP biology and AP physics. "Woodbridge has a phenomenal science department," Moon said.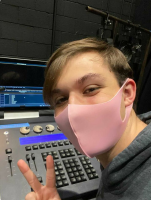 Christopher Ray: Community Theater Business Owner
Senior Christopher Ray is interested in theater so he wants to run his own community theater.
"It's created an environment for people that want to express themselves…theater allows you to be whoever you want to be just openly in front of an audience," Ray said.
He plans to go to Cal State Fullerton, "I need to get a masters in theater teaching through k-12 or high school and lower and a minor business," Ray said.
Ray expressed how this job can be stressful at times, he would have to complete many tasks like arranging meetings, checking the choreography, highlighting important parts of the script etc.
"No [it's not a 9-5 job], it's kind of like you can make your own hours at this point, but the more hours and more effort you put into it, the better the product will be," Ray said.
He wants to remain in the SoCal region while working but would love to travel to Los Angeles and Hollywood at times.
Ray gave some valuable advice for the warriors: "Don't let one bad day get the rest of you…you could get one bad audition and not get a part…but there's so much more to do and explore especially with high school right now," Ray said.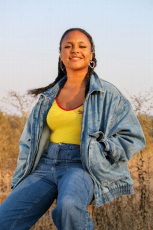 Karina Osbourne: Sign Language Interpreter
Senior Karina Osbourne wishes to be a sign language interpreter in Washington D.C. Her mother, who is a regional occupational therapist, went to school for sign language.
"She had me learn sign language, so I grew up using the minimal amount," Osbourne said. This sparked her interest in this career.
To become a sign language interpreter, you need to have a sign language interpretation certificate, which you can get in a 4 year course.
"Gallaudet university in Washington D.C…is the only school in America that's deaf and offers a sign language masters and a sign language interpretation program," Osbourne said.
She describes this job as very similar to a translator's job. She also talks about how this job is not a 9-5 job so it's quite stressful and requires a lot of flexibility.
Osbourne expresses her interest to work for the United Nations or the government, particularly in Washington D.C. "I would love to interpret at congress meetings, it'd be very nice to do something like that," Osbourne said.
She recommended watching many shows to learn more about the language, for example theater shows from University High School, Deaf U on Netflix or Spring Awakening by Deaf West.
"There's so many opportunities to watch sign language because it's such a beautiful language and I feel like that is really what drew me into wanting to do this career," Osbourne said.
These three seniors are looking forward to pursuing their dream careers and achieving their goals. These are just 3 opportunities out of the 1000s of careers out there!