Taylor Swift's New Sister Albums Are Something, Don't You Think So?
Swift impresses listeners with two pensive albums, "Folklore" and "Evermore" in short six-month span.
Singer-songwriter Taylor Swift surprised fans with the new album, Folklore, on July 4, 2020 and released its sister album, Evermore, on Dec. 11 of the same year, giving listeners little time to process the tumultuous contents of both albums. 
Had there been no pandemic condemning me to my home, I would have scrambled to free my evening to spend some time alone with Swift's new songs. In reality, I had no plans whatsoever so I welcomed the chance to don my noise-canceling headphones and bask in fresh lyrics and melodies. 
After dabbling in electropop and bringing ideas of revenge, lust and anger to the surface in 2017 album reputation, and producing a brighter, more lyrically sophisticated body of work, Lover in 2019, her newest set of albums become more emotionally vulnerable, and just as autobiographical in content. 
Swift hopped genres yet again, from pop to alternative, and embraced new collaborations with artists Justin Bateman of Bon Iver, Marcus Mumford of Mumford and Sons and Aaron Dessner of The National, all known for deeper, moodier sounds. Swift welcomed back longtime friend Jack Antonoff of Bleachers and partnered up with her boyfriend of three years, British actor and model Joe Alwyn for some of the songwriting. 
In Folklore and Evermore, Swift's storytelling abilities, consistent throughout her fifteen-year career, were employed to dream up stories as vessels for relevant emotions and to articulate memories of real-life events. On Evermore, marjorie tenderly reminisces about Swift's grandmother, Marjorie Finlay, who Swift says "still visits [her] sometimes, if only in [her] dreams" in the album's dedication. Swift revealed in her documentary on Disney+, Folklore: The Long Pond Sessions that epiphany on Folklore describes her grandfather, Dean Swift's, experiences in World War II, 
By contrast, betty on Folklore details a tumultuous teenage love triangle Swift invented, and no body, no crime on Evermore is another made-up story about the murder of a woman named Este and her adulterous husband. The last great american dynasty, which focuses on the history of Swift's home in Rhode Island epitomizes her talents for both telling new stories and illuminating old ones.
Evermore was released two days before Swift's thirty-first birthday and appropriately reflects her increase in maturity. Her newest duo of work appeals to both die-hard Swifties who latched onto her debut album in 2006 and are adults now, and to high schoolers who never found a connection to her music until hopping on the Taylor train recently.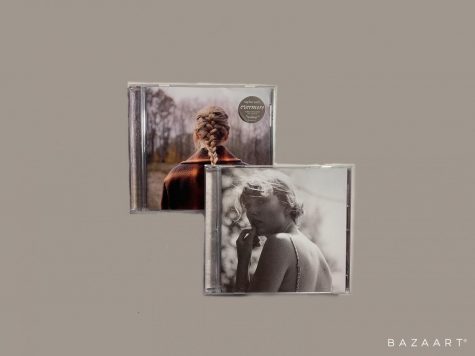 The albums became her first to carry an explicit label, demonstrating not only that grown-ups swear, but also that Swift has grown with her listeners. An f-bomb would have been out of place in one of Swift's more juvenile, albeit sass-packed country-pop albums, the first of which released when she was only sixteen. 
Is this novel proclivity for swearing a cheap, unnecessary way to be impactful? I think Swift has no problem eliciting gasps with cunning word plays and bold choruses and welcome her decision to bring some more adult language into the mix. For those who disagree, there's always the clean version.
Swift's newest couple of albums seemingly demonstrates a shift that is less calculated and more natural to her growth as a person. Her transition to a new label has given her more creative freedom, and Folklore and Evermore seem to be more in-tune with the ebb and flow of Swift's emotions and musical preferences. "I've poured all of my whims, dreams, fears, and musings into [Folklore]," Swift said on her Instagram back in July. 
Her journey from country to pop was a necessity, vital to her relevance as an artist. Her movement into alternative is a creative privilege for her and an exciting experience for her fans.
As Swift says in Folklore single, cardigan, "when you are young they assume you know nothing." Assume what you will about this youngster, I may not know much, but I know Swift's sister albums are sensational.
About the Contributor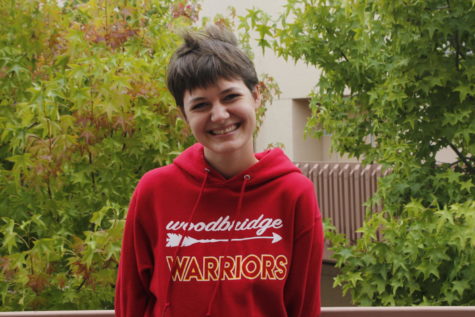 Sophia Anderson, Arts and Entertainment Editor
Hey-o Warriors! My name is Sophia Anderson and I am thrilled to act as your 2021-2022 Arts & Entertainment Editor. As a certified Choir Kid™ myself,...