2020: A Year in Review
A timeline of the most shocking events this year had to offer, from murder hornets to wildfires
COVID – 19
The COVID-19 pandemic drastically changed the lives of many, uprooting the lives of millions across the world. Simultaneously halting entire industries, the pandemic shut down schools and countries alike.
Irvine Unified School District (IUSD) students experienced their last day of in-person school for over six months on March 13. Since then, schools have adapted to distance learning, taking advantage of resources like Zoom and Canvas. Although digital learning cannot match regular in-person classes, school districts across the nation seek to provide the best possible experience for students.
Simultaneously, due to the halting of international industry, the stock market also took a heavy dip. According to USA Today, the pandemic crash matched the 1929 Black Monday crash that preceded the Great Depression.
However, due to the market's stagnation, experts fear another crash during or
after the holiday season. Customarily, spending is at its annual high during the holiday season due to traveling, presents and large gatherings. Without such spending, the usual economic boost may not happen or be significantly reduced in scale due to economic limitations within families and travel bans.
Video Games 
Stay-at-home orders popularized many video games this year to millions of consumers
and new fans, with many playing the games to rid themselves of their boredom. The video game mania began on March 20 with the release of Nintendo's Animal Crossing: New Horizons. Players were invited to a virtual tropical island to build up their town with serene ambience and welcoming animal neighbors. The decades-long anticipated release of Final Fantasy VII Remake followed on April 10. The 1997 original is often garnered as the best role-playing game and one of the best games of all times, lauding similar praise from IGN and GameFan, with the remake reinventing the combat system and overhauling graphics. Even in the indie scene, the mafia-style Among Us managed to grapple widespread attention from streamers and app users with the simple concept along with a new twist: that of performing tasks or lying in order to stay alive. To cap off the year, Sony and Microsoft each
released their next generation consoles, the PlayStation 5 and Xbox Series X, respectively. However, with a high price tag of $400 to $500 and problematic inventory managing, the consoles are launching under difficult circumstances.
Murder Hornets 
The "murder hornets" found during May in Washington are an invasive species that were transported, likely via industrial container ships, from Asia to the North American continent. The hornets are extremely large in size, easily over an inch in length.
Also known as Asian giant hornets, this invasive species usually live in low mountains and forests and typically avoid plains and mountains. Surprisingly, one hive may contain many queens, as discovered by scientists who discovered and destroyed a large hornet nest in Blaine, Wash. Although murder hornets were discovered on the North American continent in 2019, the hornets began to proliferate and spread across the United States throughout 2020.
Officials are attempting to eradicate the invasive species in Washington. The hornets pose incredible danger to livestock, pets and humans. Since worker hornets and drones die naturally every winter and queen hornets go into hibernation, officials intend to eradicate the species from Washington once and for all.
Protests
On May 25, the police killed George Floyd whilst he was under custody for allegedly using counterfeit money. The following day, Minneapolis erupted in protests, seeking justice for his death. In a video that went viral across social media platforms, Floyd is seen pinned under former officer Derek Chauvin
repeatedly stating, "I can't breathe."
By May 27, cities across the United States witnessed protests on an unprecedented level in recent history. The words "I can't breathe" became a mantra for the Black Lives Matter movement. Protestors faced off with police officers in cities like Los Angeles, Chicago and Memphis. Both sides witnessed violence; in Chicago, six unnamed individuals were shot and one was killed. In St. Louis, an unnamed man was killed after protestors blocked an interstate highway and looted a FedEx truck.
Internationally, protestors united in South Africa, Hong Kong, Iran and more. In Portland, a police-free protest zone was created to decrease violence between protestors and the police forces. In Irvine, people also joined the protests. Citizens gathered peacefully before Irvine Civic Center demanding justice for George Floyd and defunding of corrupt police forces.
Famous Losses
While many crushing celebrity deaths occured in 2020, one stood out for its
emphatic impact on a community of inspired younger individuals. "Black Panther" and "Get On Up" star Chadwick Boseman lost his battle with colon cancer on July 11, prompting a release of heartwrenching posts across all social media platforms commemorating his impact as an actor and humanitarian. Critics often praised Boseman for his outstanding, technical ability in adding a variety of lighthearted characteristics to the characters he played, whether that was Thurgood Marshall in the film "Marshall" or Jackie Robinson in the movie "42." The actor often contemplated how well he interacted in these roles. "'It's very difficult as an African American to connect at some points directly to Africa. I have made that part of my search in my life,'" Boseman said in an interview with the Associated Press. For that search, he ultimately formed Marvel's "Black Panther" film, which had a large cultural impact on millions of viewers.
California Wildfires 
While the year started with raging Australian fires, California wildfires, which began on Sept. 5 wrought the largest amount of fires in the state's history. The Silverado Fire in Irvine, Calif. was just one out of over 9,000 that occurred across the state. Members of the Irvine community were cautiously displaced from their homes, with Woodbridge High closing for two days to act as a care center for evacuees. The cause of the Silverado Fire remains unknown. NBC Los Angeles confirms 12,466 acres burned during the fire. Evacuee, Chemistry and Physics teacher Daniel Pilchman is hopeful for the future. "With global climate change, the reality is that we can expect wildfires to be more common and more severe. I do want to prevent wildfires and I hope Californians are ready to invest the money and energy to do so," Pilchman said. "I hope students can use this experience, and their experiences of this challenging year, to really see how connected they
are to the people around them."
2020 Presidential Election 
The 2020 general election saw the largest voter turnout since the 1900 election, with
the Washington Post projecting a 66.8% turnout. An 6.7% jump in turn out since the 2016 election, the 2020 election engaged millions of new voters, particularly in the younger demographic. This may be due to the ease of simply mailing in a ballot and passion from all sides of the political spectrum as a result of the two presidential candidates, Democrat and former Vice President Joe Biden and Republican President Donald Trump. The United States ultimately elected Biden President of the United States. While people saw the mass voting as a positive trend for the future, polls yet again failed to accurately represent the voting populations of each region. In addition, Puerto Rico voted to become a state this election in a non-binding referendum. Thus, they can choose to move forward with the statehood process bringing a vote to Congress and, assuming party politics does not interfere with the process, becoming the 51st state.
About the Writers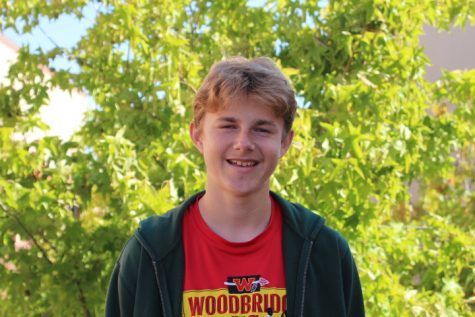 Oliver Corcoran, Opinion Editor
Howdy there Warriors! My name is Oliver Corcoran, returning for the 2020-21 Opinion Editor position. This is my 3rd year in the Golden Arrow, and I'll...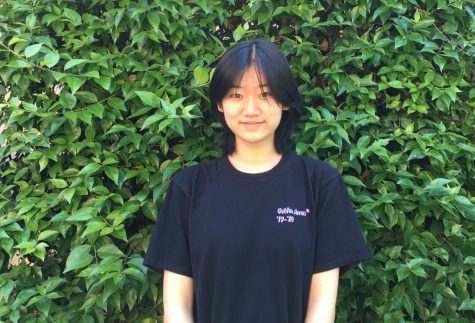 Mandy Yang, Co-Editor-in-Chief
Hey, Woodbridge! I'm so excited to bring the Golden Arrow to you this year as a Co-Editor-in-Chief. Working with our amazing team, I will strive to maintain...