Woodbridge Remembers Ben Vivanco
After the loss of Ben Vivanco, his girlfriend works to put his memory into words.
On January 16 we lost a student who added so much to every person he met. His full name was Benjamin Theodore Vivanco, although you most likely know him as Ben Vivanco and Ben if you were lucky enough. He wore a beanie most of the time, had a height of 6'3, sported BMX brands on almost all his attire, worked at Del Taco, listened to Lil Peep, Suicide Boys, and Xavier Wulf, and he loved any animal he came across including his beloved pets.
He was the boy that was always there for everyone, the one you could literally cry on his shoulder to because of his height but also due to how caring his heart was. "He was a really kind person…that went out of his way to make someone's day brighter," junior Lilianna Ames said.
Ben gave shoulder massages to anyone willing to receive them and would cook food and bring it to share with others.  I am so grateful to have had the time that I did with him and I am so proud to be able to call myself his girlfriend. To introduce myself, my name is Heather Hershfield and I am a junior. I was able to see this personal and supportive side to him as he would even bring me lunch to school even though we didn't have the same cohort. 
Before I met Ben a little over eight months ago I was the kind of girl that would never have the courage to write an article. That gives you a little hint as to how much this boy has shaped how I am as a person, although I am not the only one trust me. 
"Ben was the kind of guy to go out of his way in order to help others," senior Josh Jahroudi said. 
Although if you saw Ben from afar you may come to different conclusions due to his height. "Ben is an intimidating person on the outside but a total softie on the inside," senior Sara Nemati said.
"Going to lunch [with Ben] during school made so many memories they'll stick with me for life," IVC freshman Jack Witter said.
Ben loved his teachers and staff members and always appreciated their hard work. He wanted to make their days brighter by bringing in his own personality every time he saw them. 
"Just one conversation with Ben outside of class is enough to remind me for the day that I'm not just here to grade or plan lessons, but also to get to know my students and look out for them as they continue to grow," Ben's economics teacher Vi Le said.
"Biggest takeaway is to remember to smile. His smile was contagious," Ben's math teacher Noelle Gamber said.
"I'll never forget that smirk he gave me every day as he walked into my room five minutes after the bell. It was hard to be mad at him because he was such a nice kid," Ben's digital media art teacher Matthew Takeno said.
"Never once was he disrespectful and he always took the time to ask me how my day was going when I saw him on campus," assistant Principal Angela Pimentel said.
"He's the kind of kid a teacher remembers twenty years down the road," Ben's credit recovery teacher James Leckey said.
Ben's best friend, senior Kamran Zandpour, was always by his side. The two of them grew up together and had each other to get through the challenges of life.
"I've known Ben since kindergarten and ever since we've been brothers. Everyone thought we were twins because of our beanies. Ben always pushed me to be the better version of myself. He's forever in my heart," Zandpour said.
"Ben and Kamran were an amazing duo; you saw one you saw the other. They were always the highlight of my day," security guard Jess Castillo said.
On my birthday he was swimming through the waves that scared me so much so I just stood on the sand, unsure of how I'd be able to get in. Until he ran over to me, picked me up and took me into the waves despite my protests. He lifted me up so that my head would be above the water while he stayed beneath the surface. Ben was the one to always push me to live my life, and he would always make sure I was safe by him.
He always pushed me to do my best, while I did the same with him. We balanced each other out, while I pulled Ben away from the edge he pushed me towards it. The last time I saw him we walked to Woodbridge Center after my final and he started to cross the street and I kept protesting because we were jaywalking. Ben just shook his head, took my hand and we ran across the street together. That was just our dynamic. 
There was so much improvement in Ben, even from the first day I met him to the next. He was always adapting to make sure he could be the best possible version of himself. He had gone through a rough patch in his sophomore year within his classes but by the time he was a senior, we would do our homework together. He had a 4.0 GPA for the first time and was always motivating me to stay focused. "This year, he truly blossomed as a student and was so very proud of the grades we knew he could earn all along," Ben's counselor Heather Bethmann said.
He advocated for others to get help for mental health and we are now his voice. Substance abuse is a mental health issue that needs to be addressed. A lot of people blame the people that go through it when we should be making it less accessible, getting people professional help, and keeping everyone informed of the risks.
There is a GoFundMe in Ben's honor to have adolescents get help through Sustain Recovery with substance abuse, if they don't have the financial means to do so: https://gofund.me/8974907e.
Next year I am going to start a club in Ben's honor. I want to be able to provide support for those who struggle with mental health and also spread resources to others and raise awareness. Also I am planning to hold fundraisers to be able to give the opportunity for others to receive help. 
Not only is this article meant to appreciate Ben, it is also for everyone who knew him. This isn't easy, but Ben was always willing to take sacrifices for others. We need to do better and support one another, through this rocky and uncharted territory. 
If you didn't know Ben I urge you to ask. From the students mentioned in this article to your teachers and staff and myself included. Stop by the Harvard Skate Park. To those of you that did know him, we need to keep our memories of him alive through each and every one of us. For Ben.
About the Contributors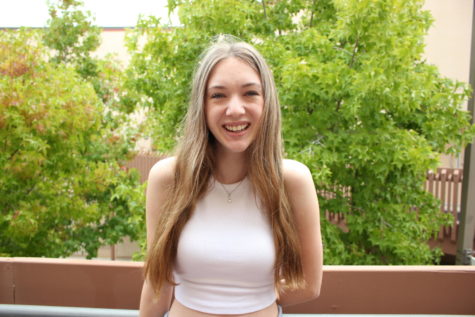 Heather Hershfield, Photo Editor
Hey Woodbridge! Writing has always been a creative outlet for me and a way to express my thoughts. "Write hard and clear about what hurts." -Ernest Hemingway....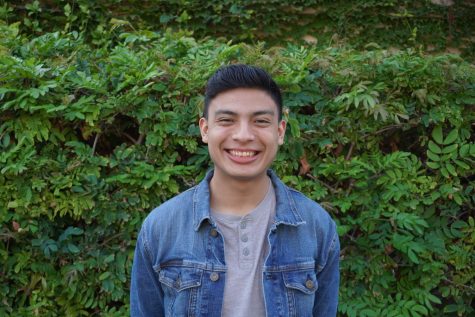 Daniel Roman, Illustrator
Hello Warriors! My name is Daniel Roman and I am an illustrator who loves the idea of sharing my creative passion with everyone through the Golden Arrow....