The COVID-19 Vaccine: Here's What You Should Know
As vaccines are distributed across America, students and staff brace for their turn to receive the coveted shot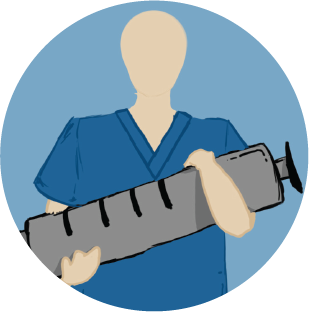 On Dec. 14, 2020, frontline workers began the race to vaccinate America, administering the first COVID-19 vaccination to healthcare professionals at a New York hospital. Since then, millions of people across the nation have joined the growing number of vaccinated Americans, while millions more await their turn to receive the shot.
"I have not been vaccinated yet, but am anxious to do so as soon as possible," science teacher Jaclyn Severn said. "I have numerous friends in healthcare and they have all reported mild, if any, side effects from the vaccine and have been so happy to be eligible for one."
At the time of publication, Americans 65 years and older can sign up to schedule a vaccination appointment, where they can expect to receive either the Moderna or Pfizer vaccine. Other companies such as AstraZeneca and Novavax have yet to receive approval from the Food and Drug Administration for dispersal.
According to the Center for Disease Control (CDC), there are three types of the COVID-19 vaccine: mRNA vaccines, protein subunit vaccines and vector vaccines. Although these vaccines are formulated differently, all three operate in fundamentally similar ways such that they are able to effectively communicate the biological instructions that enable our bodies to defend against COVID-19. All but Johnson & Johnson's COVID-19 vaccine require the administration of two shots in order to maximize efficacy. 
"My grandma received the vaccine recently and she said that the distribution center was very organized … She was immediately given the date for the second shot and they emailed her the time for it shortly after," sophomore Avlyn Singer said. 
Immediately after being sworn into office, President Joe Biden initiated his $1.9 trillion plan to combat COVID-19, calling for increased COVID-19 testing, greater vaccine distribution and 100 million Americans to be vaccinated within his first 100 days in office. According to the New York Times, more than 49.8 million Americans have received their first shot, while more than 24.8 million have been fully vaccinated. In California alone, 15.5% of residents have received their first vaccine and 6.6% have received both.
"I believe [Biden's vaccination plan] will probably be feasible, but obviously with many other measures taken such as more vaccination sites," freshman Katie Lee said. "With that and the amount of people who are willing to be vaccinated, I think this will be achievable. I think the efforts are a great start and it is always good to start somewhere and go from there."
On Feb. 27, 2021, Orange County health officials reported 281 new coronavirus cases and 12 additional deaths in a single day, bringing the county's totals to 246,455 cases and 3,917 fatalities. That same week California health officials observed a notable decline in COVID-19 cases, with approximately 2.4% of all tests taken coming back positive. Still, California averages a staggering 5,416 new cases per day.
"COVID-19 really has had a big impact on my experience and feelings towards learning this school year … I think if the state continues to enforce masks and safe practices, we will all be able to get through this together," Lee said. 
About the Contributors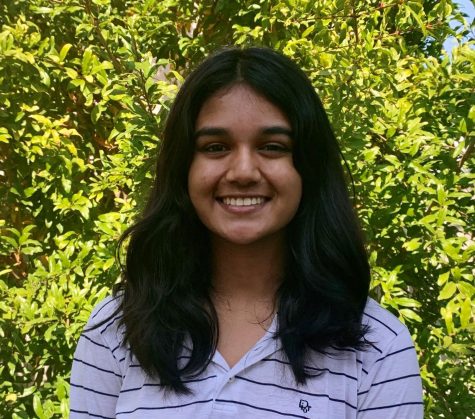 Sristi Palimar, In-Depth Editor
Hey Warriors! I am so excited to begin another volume of the Golden Arrow. Coming into my third year in journalism, I plan to serve our publication as...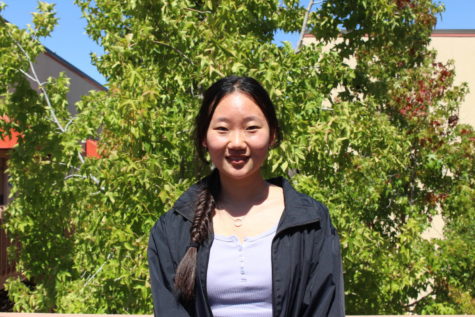 Ruby Yang, Co-Editor-in-Chief
Hello Warriors! My name is Ruby Yang and I am currently in my third year at Golden Arrow. I am so honored to be Co-Editor-in-Chief alongside Ethan this...