Woodbridge High Utilizes Instructional Assistants to Further Support Students During Hybrid Learning
Instructional assistants maximized as an additional resource to meet the growing and diverse needs that arise in classrooms due to COVID-19
To provide as many learning opportunities for special education students enrolled in the hybrid as possible, Woodbridge High administration has begun utilizing instructional assistants as one-on-one tutors both for students on at-home days and in-person at the main quad on Mondays.
"We've learned through the pandemic [that] in-person learning is far superior to distance learning," Principal Christopher Krebs said. 
The new systems are thus meant to compensate for reduced instructional time during the adapted hybrid model. 
Currently, moderately to severely disabled students who attend special education classes have access to individual time with these aids who specialize in behavioral intervention. A second group of aids attends a variety of classes for mild to moderately disabled students and the rest of the student populace. These aids also provide support to any student in need of help on Zoom.
To maximize additional learning opportunities, instructional aids are available to meet in-person during school hours on Mondays for students who need one-on-one tutoring or have other needs, like making up a test or quiz. Both students and staff have observed positive results of the increased time spent in one-on-one tutoring sessions.
"The support we are able to provide during asynchronous instruction has increased student participation, attendance and performance," education specialist Brooke Vick said.
Junior Anna Guan works with instructional aids in the special education department in various capacities, including her favorite in-person drama classes and virtual dance practices with the HALO Club at Woodbridge High. One of the instructional aids Yuan works with, James Hickson, was present for Yuan's interview for the Golden Arrow and supported her in her responses.
Some have raised the concern that coming to school an extra time on Mondays increases the risk of COVID-19 transmission. However, Krebs is confident that safety precautions such as masks, hand sanitizer and distancing are enough to prevent cases when utilized effectively.
Instructional aid Susie Hisamoto said that despite early safety concerns, her students proved to be vigilant, which gives her confidence in the well-being and success of her interactions with students.
"We do not have a single piece of evidence of student to student transmission on our campus," Krebs said. "What we're doing is safe and that students are safe when they come to school."
Woodbridge High has not had to make any budget adjustments to implement these new resources because the new system gives students increased access to existing staff, instead of hiring and paying more staff members. 
Krebs added that there are no plans to lay off any instructional aids in the future, regardless of the progression of COVID-19, especially because there is currently a shortage of teachers at Woodbridge High. According to Krebs, the most ideal aids are college graduates looking to become teachers or former teachers returning to work, especially if they had children who went through the school system already. 
"We're proud of this support and intervention and view it as successful," Vick said. "We have more support for students than ever."
About the Contributors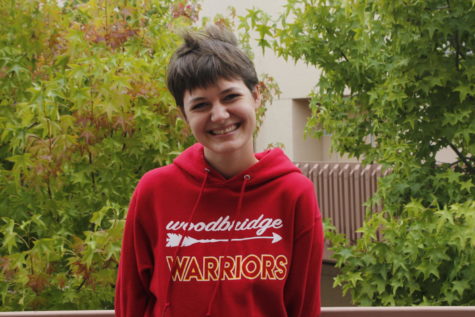 Sophia Anderson, Arts and Entertainment Editor
Hey-o Warriors! My name is Sophia Anderson and I am thrilled to act as your 2021-2022 Arts & Entertainment Editor. As a certified Choir Kid™ myself,...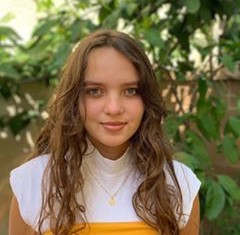 Nicolle Delgado, Photographer
Hey, Woodbridge students! This is my first year working at the Golden Arrow and I'm excited to be able to represent various sides of Woodbridge High life...