Review: Youtube Workouts Give Viewers a Free Membership to Fitness
No-cost Youtube workout tutorials serve as a gateway to remote fitness in the comfort of one's own home
Chloe Ting: "Get Abs in 2 WEEKS | Abs Workout Challenge"
With over 322 million views on Youtube, Chloe Ting's "Get Abs in Two Weeks" workout video encompasses 11 minutes of moderate to medium difficulty abdominal based exercises. Her video includes 21 exercises, such as leg raise claps, cross body mountain climbers and 100s. She also gives her audience adequate time to rest and work along with the upbeat background music. Throughout her video, Ting uses voices-over instructions on each of the workouts as well as important tips on how to control the body and complete the exercise correctly. The video also includes a helpful progress bar, timer and a preview of the next exercise to give audiences a sneak peak during their 10 second break. Overall, with great cinematography, a simple, aesthetic studio set and 11 minutes, viewers can get in a great, fast workout that can help them gain strength and muscle.
Blogilates: "15 Minute Full Body Pilates – thighs, arms, obliques"
Cassey Ho, the creator of Blogilates, started her fitness Youtube channel in 2009 and has had a strong passion for teaching pilates. In her 16th video of 2021, Cassey and her sister, Jackelyn Ho, collaborate on a 15 minute full body pilates workout that targets the thighs, arms and obliques. Throughout the workout, both sisters provide two different versions of the workouts. As Cassey shows the more difficult, advanced exercises, Jackelyn is behind Cassey showing a modified version. This helps demonstrate that regardless of one's skill level, there is a workout for everyone. In addition, the video is not a voice over. Cassey is instructing live with important workout tips and positive encouragement. In only 15 minutes, Blogilates' audience is able to get a great workout in with uplifting and cheerful music.
Whitney Simmons: "25 MINUTE HOME WORKOUT! NO EQUIPMENT"
During the beginning of the pandemic, Whitney Simmons created a 25 minute workout that can be done at home without any equipment. In the midst of stay-at-home orders, it was difficult for people to get their daily workouts due to gyms temporarily closing. Throughout the workout, Simmons filmed her video at her house with only a yoga mat and a water bottle on hand. The video has a follow-along style with only a timer, reminders and copyright-free pop music, no voice-overs or any instruction. Even though there are no live or voice-over instructions, this video style can help viewers fully focus on the workout and simulate a gym-setting without actually needing to be in a gym. This goes to show how fitness does not have to be very expensive with specialized equipment equipment. Instead, it can simply begin at the comfort of one's own home or even outside in the backyard with just a bottle of water.
About the Contributor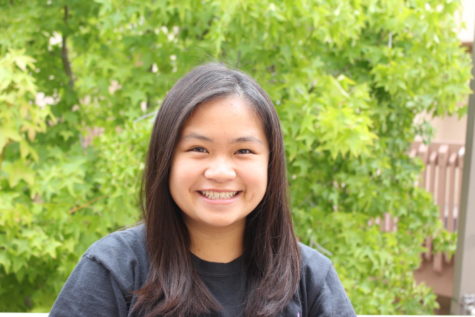 Natalie Nguyen, Co-Editor-in-Chief
Hi Warriors! My name is Natalie Nguyen and I am a senior. This will be my fourth year of being a part of the Golden Arrow. I have formally served as the...