Woodbridge Sports Are Back in Action
Warriors analyze their experiences as an athlete during the COVID-19 pandemic, as sport seasons jump start again
After months of delayed competitions due to the pandemic, eased COVID-19 restrictions allowed Woodbridge athletes to compete once again. Following the California Department of Public Health's statements permitting outdoor competitions to resume with some modifications and safety regulations, students now look back on their unprecedented experiences and memories.
"The pandemic was very stressful to say the least; this applies to life in general [and] not just sports. But in terms of football, the [way] I trained almost completely changed. Before the pandemic, I would often lift weights twice a day and go to practice but when the season was delayed, I ended up having more time but less resources. I started doing more calisthenics, plyometrics and body weight exercises. Now [as restrictions become lifted,] it feels more like an actual football season because we're actually playing," junior and varsity football wide receiver Bala Kausik Vazrala said.
Adapting to the new situations became a new norm for all sports teams. Water polo, for instance, had practices months prior to the announcement of their season, however, athletes were limited in what they could do. Although water polo is a contact sport, until a week and a half before the season started, athletes were not able to pass nor touch one another at all and focused on individual ball handling instead in their practices. Despite the challenges, the girls water polo team finished their season strong by being undefeated with a final score of 6-0.
"As we continued through our training and the restrictions loosened up, we all were super excited and hopeful when we got the news we could pass with each other and work in small groups at first. It gradually built up to us being able to play for real," junior and girls varsity water polo goalie Julia Cho said. "Of course, it was getting tedious that we were practicing for months without any real reason, but once the season was announced, the work that we did paid off."
For tennis, the team took precautions and followed safety guidelines during practices through wearing masks on and off the court, wearing gloves while feeding tennis balls and socially distancing themselves from one another.
"We are still in the middle of our season and as a senior, I'm looking forward to making the last year of high school tennis as memorable as I can and getting to make as many memories as I can with my team," senior and girls varsity tennis team captain Yerin Ko said. "In the future, I hope our team can have a safe team bonding soon because it is pretty different from previous years without starting the season with a bonding. Because we ended last season without a banquet, I also hope that we'll be able to hold a safely distanced banquet at the end of the season."
As sport teams finish off their seasons for the remainder of the year, athletes are hopeful for what is to come in the future and will not forget their unique experiences from the past few months.
"A lot of people often look at the pandemic in a negative fashion but I think it is important for them to acknowledge the positives too, especially being able to spend more time with family," Vazrala said. "I'm sure other people would agree with me when I say that the pandemic was frustrating, but there were also many positives with it. I've personally found more time to work for football. I've worked with teammates that I usually don't work with and now the team chemistry gets better."
To get more information about Woodbridge athletics, please visit this link, which will direct you to the athletics section on the Woodbridge High website.
About the Contributors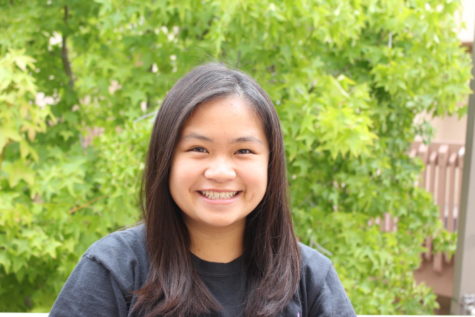 Natalie Nguyen, Co-Editor-in-Chief
Hi Warriors! My name is Natalie Nguyen and I am a senior. This will be my fourth year of being a part of the Golden Arrow. I have formally served as the...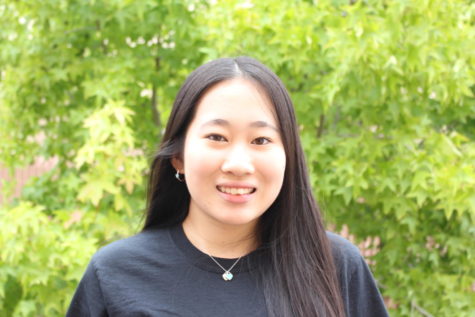 Leisa Komyo, Co-Editor-in-Chief
Hi Warriors! My name is Leisa Komyo and this is my third year in the Golden Arrow. I am honored to be working this year as a Co-Editor-in-Chief, photographer...