Woodbridge High Vocalist Crescendos to a Harmony
Senior Kevin Corrigan shares his choral journey
Senior Kevin Corrigan ambivalently began his career as a vocalist when he was seven years old by becoming a member of the Music Ministry at Saint John Neumann parish. Seven years later, as a freshman at Woodbridge High, Corrigan joined Chamber Singers, an advanced mixed choral ensemble and as a sophomore he joined Entertainers, an intermediate to advanced a capella and pop ensemble. 
Corrigan currently performs in Woodbridge High's Chamber singers and Relentless, an advanced a cappella and pop ensemble. 
"My time in the vocal music department has allowed me to bolster my musical versatility and expand my range of musical interest," Corrigan said. "It has given me the ability to expand my musicianship and become a better performer as a whole."
Peer mentorship within the vocal music department fosters a familial connection between vocalists resulting in some of Corrigan's favorite memories including In-N-Out bonding experiences and his ensembles' gut-wrenching advance to semifinals at the 2020 International Championship of High School A Cappella competition (subsequently canceled due to the pandemic). 
"Kevin is a classically trained vocalist, he has a very distinct and unique voice," senior and Relentless choir vocalist Andrew Shalaby said. "A voice that truly makes him stand out in our department."
Vocal music teacher Rob Blaney has watched Corrigan grow as an individual and musician. Blaney has a strong trust for Corrigan and believes his perseverance and determination act as an inspiration in the department. 
"He is grounded, self-assured and wise beyond his years," Blaney said. "He is thoughtful and genuinely contemplates questions… he wants to know the why of things." 
Blaney's favorite performances of Corrigan include Corrigan's lead in The Addams Family and solos during the department's Broadway Rocks and Legends concerts. In which, Corrigan's voice thunders with a delicacy bringing peace, understanding and blissful emotion to listeners.  
Corrigan has also been a member of the All-American Boys Chorus since 2013, among other choral organizations. 
"One of the coolest memories was performing 'America the Beautiful' with the All-American Boys Chorus at 14,115 feet on the summit of Pikes Peak in Colorado, where Katherine Lee Bates felt compelled and inspired to write the song," Corrigan said.
Corrigan began taking private voice lessons in 2015 in order to improve his vocal sphere for competitions,  "…in diction, tone, pitch, and demonstrating creativity, originality, artistry and musicianship." 
Corrigan has participated in over 10 musical competitions, taking first place in both the VO-CAL (Vocal Organization of California) competition and the Music Teachers' Association of California's VOCE competition. Recently, Corrigan earned an Honorable Mention Award in classical voice during the Spotlight 2021 Competition at the Music Center: Performing Arts Center of Los Angeles. 
"Several hours are required to implement feedback from my voice instructor and reach a level of mastery of each music selection that is performed at a competition," Corrigan said. "In creating choral music, precision in intonation and dynamics, along with blend and balance are required, but when working in a vocal music lesson, one may have to make some pretty [displeasing] sounds to get to where they want to… for developing tenors, this is largely, a yodel, which helps strengthen the upper tessitura."   
Corrigan applies his foreign language knowledge of Latin and German while making choral selections and finds parallels to music in the precision of mathematics, which he plans to study in the future. 
"After high school, I hope to keep singing by pursuing a dual degree program with music performance as one of them," Corrigan said. "In addition to that, I am looking forward to the opportunity to be part of the a cappella, choral, and opera ensembles of the university I end."
About the Contributors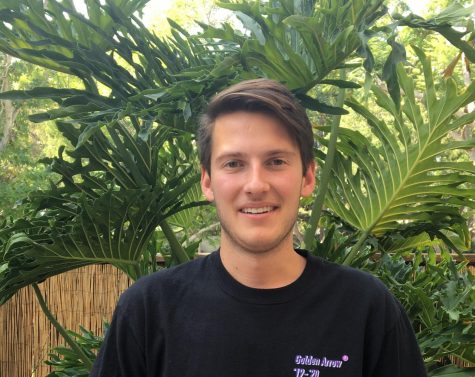 Nicholas Oshefsky, Staff Writer
Hi Warriors, I am Nicholas Oshefsky and I am a senior this year! I will continue to uncover Woodbridge's unique culture, traditions and values as I expand...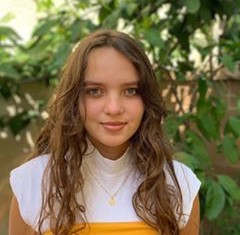 Nicolle Delgado, Photographer
Hey, Woodbridge students! This is my first year working at the Golden Arrow and I'm excited to be able to represent various sides of Woodbridge High life...