WHS Senior Survey
Woodbridge High seniors take a survey to reflect on the past four years of high school
Senior Poll
(See gallery for senior poll graphic.)
IVA or Hybrid: 83.1% – Hybrid, 16.9% – IVA
Is a hot dog a sandwich: 36.7% – Yes, 63.3% – No
Pancake or Waffles: 54.5% – Pancakes, 45.5% – Waffles
Best Marvel Movie: 31.6% – Avengers: Endgame, 19.7% – Spider-Man: Homecoming, 14.5%. – Black Panther, 11.8% – Other, 10.5% – Guardians of the Galaxy, 6.6% – Iron Man, 5.3% – Captain America: Civil War
What meme represents your senior year?
(See gallery for illustrations.)
Mizuki Katayama: "This is fine."
Kaitlyn McWalters: "Kermit wrapped in a blanket."
Kai Kotake: "Mitochondria, the powerhouse of the cell."
What is your best excuse for being late?
Ben Kramer: "I was stuck behind a Prius."
Jake Morgan: "Ms. B kept us in late."
Neel Takale: "I got hit by a car."
What items were in your senior survival kit?
Kevin Shao: "All [I] need are snacks."
Tom Baker: "Car keys, floaties, laptop, pen, snacks."
Audrey Ko: "Spotify, my friends, my car, Twice, bagels."
Funniest moment in class?
Kristen Hagihara: "When KJ called his grandma in Mr. LePage's class in my sophomore year."
Haylee Sevy: "Mr. Brucker got kicked off of the class Zoom call four classes in a row. During the last time, my cohort decided to have a spontaneous talent show."
Anjo Vicencio: "I was in Zoom and I said 'I hope (this teacher) doesn't pick on me' unmuted."
Describe your high school experience in five words or less.
Gerald Hill: "Alright, never doing that again."
Matthew Lin: "Wait, I don't get it."
Athan Liu: "Freshman, sophomore, junio-COVID, COVID."
Best song of 2020-2021?
Caleb Lee: "Any song" by ZICO
Mihaela Gogu: "dreamy night" by LilyPichu
Amelie Gerber: "Stargazing" by The Neighbourhood
What new hobbies did you pick during stay-at-home orders?
Eric De Haas: "I finally bought myself a foreign-language book and tried studying Spanish. I absolutely failed at it, but I finally got around to doing it."
Serena Liu: "Excessive sleeping."
Cagan Yildiz: "I used to always have some sort of interest in poetry, but I took that interest a bit too far and ended up writing poetry book and lyrics."
Favorite high school memory?
Miyoko Wright: "Conducting my class at fine arts day for choir."
Allison Chiang: "Winning 4th place at the NASEF Overwatch eSports championships after the qualifier teams we were facing both got disqualified. Luck is a skill!"
Margaret Chang: "Winning CIF with the tennis team."
About the Contributors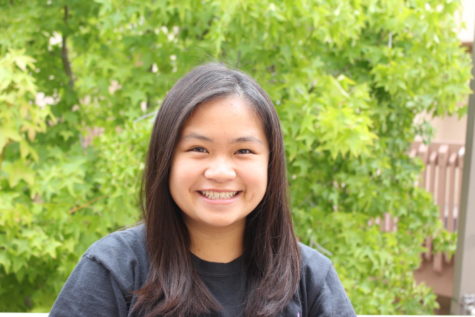 Natalie Nguyen, Co-Editor-in-Chief
Hi Warriors! My name is Natalie Nguyen and I am a senior. This will be my fourth year of being a part of the Golden Arrow. I have formally served as the...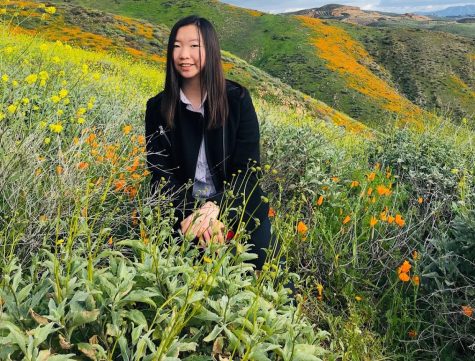 Andrea Chen, Photo Editor
Heya, I'm Andrea, an avid literature and Leigh Bardugo enthusiast. I'm operating as a Photo Editor and illustrator this year for the Golden Arrow Magazine....