All American Students Deserve to be in the Classroom
As society transitions to normal life, it is time to ensure that all Americans have access to in-person education
Through the heights of the COVID-19 pandemic, school districts throughout the nation relied on digital learning. As America moves closer to herd immunity (defined as when a large portion of a community becomes immune to a disease by the Mayo Clinic) it is important to ensure that every student in our country has access to in-person education. 
As COVID-19 cases and deaths continue to remain on a downward trend in the United States, the benefits of digital learning models become inconsequential.
"The disadvantages [to school closures] include lower quality of learning but also lower mental health from lack of in-person interaction, lower physical health from the lack of sports and Physical Education and missing out on special experiences," science teacher Jennifer Blackie said. 
Beyond student well-being, junior Samuel Stevens believes that online and hybrid schooling leads to a decline in student focus. The pandemic also prevents students from taking standardized tests in preparation for college. 
According to a study from the Center for Disease Control and Prevention (CDC), counties in which school districts reopened for in-person instruction saw no impact on hospitalizations when baseline hospital rates were low or moderate in comparison to counties with solely virtual instruction. 
This conclusion from the CDC reaffirms that the risk of contracting COVID-19 is only as likely as the risk in someone's community. Therefore communities with low to moderate risk of COVID-19 transmission, like those in the lower tiers of California's reopening plan , should reopen in-person learning because it does not impose any increased risk to the surrounding area. 
"… At this point we have a large amount of evidence that the risk of COVID transmission at schools, with mask and distancing in place, is very low," Blackie said, citing a study from the CDC. 
The Irvine Unified School District (IUSD) is one among many districts that has successfully adapted by providing in-person instruction during the pandemic. While hybrid learning models at the high school level have increased social interactions and accessibility to resources, a return to fully in-person learning is needed to ensure improved educational quality and mental health for students. 
"The hybrid model has worked in terms of limiting the spread of COVID-19. All of the protocols seem to be working, and I feel safe on campus," Stevens said. "Our school is fortunate enough to have had the option to do hybrid and not online the whole entire year." 
Federal funding was granted to all school districts throughout California to provide resources for a return to in-person learning, when then President Donald Trump signed a COVID-19 Relief Package  in late December of 2020. 
Many school districts within California have been slow to reopen their doors; ABC news reveals that Californian students are returning to in-person instruction at a slower pace then the rest of the nation.
For instance, after a decline in COVID-19 cases, Los Angeles County moved into the less restrictive red tier on March 15 and a months-long battle ensued between the Los Angeles Unified School District (LAUSD) and United Teachers Los Angeles (UTLA), that prevented students from returning to the classroom until mid-April.  
Teachers unions, educators and a fraction of parents and students believe that reopening schools exposes students to a greater risk of COVID-19 transmission. Students, especially in inner-city areas, have also become wary of attending in-person classes because many peers and educators continue to participate digitally; leaving students to learn and interact with a computer while physically in a classroom. 
The CDC previously conducted a study of 94 schools in the Archdiocese of Chicago that found, with social distancing and mask wearing in place, amongst other preventative techniques, COVID-19 transmission was lower for students attending in-person instruction than the overall rate of infection of students in the community. Therefore, when schools are reopened safely, schools provide an environment where COVID-19 transmission is lower than in the community. To conclude, students participating in in-person learning have a lower risk of catching COVID-19 when compared to other students (digital-learners). 
Many states have already mandated a return to in-person instruction. When in-person instruction is mandated, it ensures that all students, especially the disadvantaged, have access to equitable education and resources. Students fall further behind academically without access to true in-person instruction and resources. 
Not only are students missing time in the classroom, but also social interaction. NPR shared results of a CDC study which revealed during lockdown, emergency departments within hospitals saw an increased proportion of visits related to mental health needs in children. 
Many school faculty members have put in overtime ensuring that digital education was done in the most beneficial manner possible. As all educators and school staff have now been eligible and able to receive a COVID-19 vaccine they deserve to be able to return to the classroom. 
"I think that with vaccinations for students and teachers occurring more consistently and continued mask usage, the opening of school can be an opportunity for us to return as closely as we can to normal," junior and Irvine Virtual Academy student Grace Ferry said.
In-person learning will be fundamental in the race to re-educate students with curriculum lost to deficient digital instruction. IUSD is set to reopen for fully in-person instruction (five days a week) across all grade levels for the 2021-2022 school year. 
About the Contributors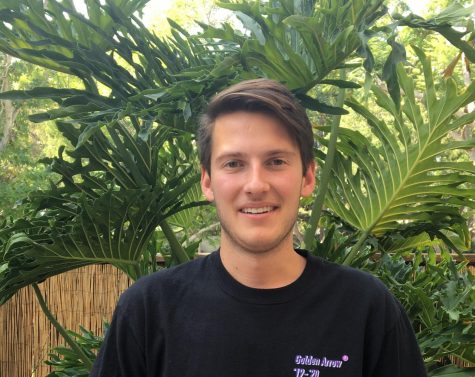 Nicholas Oshefsky, Staff Writer
Hi Warriors, I am Nicholas Oshefsky and I am a senior this year! I will continue to uncover Woodbridge's unique culture, traditions and values as I expand...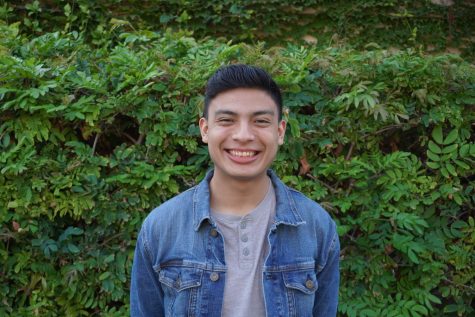 Daniel Roman, Illustrator
Hello Warriors! My name is Daniel Roman and I am an illustrator who loves the idea of sharing my creative passion with everyone through the Golden Arrow....