Warriors Roast Weekly Morning Brews
A team of special educators, students and professionals are busy brewing elegant coffee blends at the all-inclusive Able Coffee Roasters
Under the sunny skies of Huntington Beach, Woodbridge High education specialist Anthony Palmeri and his partner Adeel Asif run the bustling Able Coffee Roasters shop, which provides an inclusive environment and allows people with autism or other disabilities the opportunity of minimum wage work. 
Opening Dec. 19 of last year, Palmeri and Asif endeavored to create a small business that would offer jobs for students they worked with, as well as the wider Orange County community.
According to the U.S. Department of Labor in a 2013 research study, there is an 82.4% unemployment rate among individuals with disabilities. However, Able Coffee Roasters combats this issue by creating a welcoming environment for all who enter and work at the shop. Each employee brings something unique in their day-to-day operations.
"We all as individuals have our own work preferences and our unique strengths and challenges. I see us all helping each other during the day. We work hard and we are a team just like any other company," Palmeri said. "We encourage each other and teach each other new skills whether that's working in the kitchen preparing food or up front taking orders and making coffee for the customers. All around it's been great."
Able Coffee Roasters has even employed students from Woodbridge High, including junior Noah Marin. Although busy in the line of brewing and acting as the cashier, he still remains passionate at the shop. 
"I love my job, my co-workers and the customers," Marin said. "Mr. Palmeri is the chef and he is a good cook. I get free food sometimes. I was working on my birthday and celebrated there."
Students in special education are provided extra support in developing self-advocacy and functional skills in order to better prepare for applying for and working various jobs. This includes symbol supported text, video modeling techniques, vocational skill courses and even more flexible work schedules. 
"Oftentimes the supports that people with disabilities would require would benefit all employees. If it became a common practice to be the standard to provide accommodations it would allow for a more inclusive and diverse workforce," education specialist Alex Doty said.
Additionally, customers from the apartment complexes located in the vicinity of the building are taken with the plethora of tasty offerings. Some favorite beverages from the shop include matcha tea, easy-to-make black and drip coffees and the Spanish latte. Able Roasters also provides some delectable, breakfast treats, from raspberry pop-tarts to steak breakfast burritos. 
The shop follows all of the COVID-19 safety precautions, even with varying amounts of customers. Inside, Able Coffee Roasters features a clean, modern design with coffee blending machines that are quiet and efficient: orders are ready within a few minutes of request. 
Ultimately, the business is a vigorous success, even bringing forth healthy and ethically sound business practices. This includes Cafe Femenino, a collection of women-run coffee farms in central and South America, where the coffee beans are sourced.
Running an ethical business is an important part of Able Coffee Roaster's mission. 
"Our hope for the shop is to create more paying jobs, create awareness and keep roasting great coffee. We do hope to expand and be able to show other companies that individuals with disabilities are able to work and contribute to their community and that inclusivity is a good thing," Palmeri said.
Able Coffee Roasters is open seven days a week, from 7 a.m. to 3 p.m.
Viewers can find the Able Coffee Roasters website here: https://www.theableworkers.com/
About the Contributors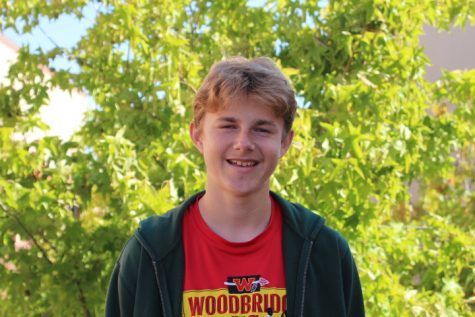 Oliver Corcoran, Opinion Editor
Howdy there Warriors! My name is Oliver Corcoran, returning for the 2020-21 Opinion Editor position. This is my 3rd year in the Golden Arrow, and I'll...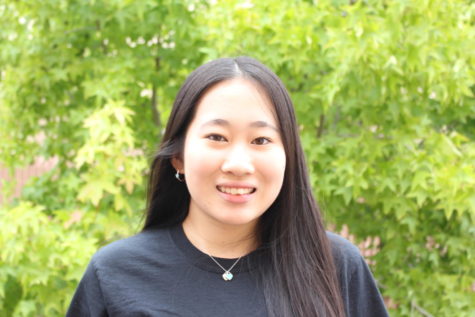 Leisa Komyo, Co-Editor-in-Chief
Hi Warriors! My name is Leisa Komyo and this is my third year in the Golden Arrow. I am honored to be working this year as a Co-Editor-in-Chief, photographer...